January 6th Holidays, Horoscope and History

All About January 6th
Holidays, Horoscope and History
Welcome to Time for the Holidays! Thanks for stopping by our page full of trivia about today's holidays, horoscope and history! We will touch on many topics such as historical events, celebrity birthdays, random trivia, #1 songs and movies. If it's your birthday tell us below so we can wish you a Happy Birthday!

January 6th Holiday List
Apple Tree Day
Apple Tree Day falls on January 6th every year. From what we have read it was originally started to celebrate a particular old apple tree almost two centuries old. We can't figure out if there was a particular tree or who started this holidays. But if you know please tell us and we will add it.
Bean Day 
We haven't found the origins or Bean Day but I think we can figure out how to celebrate it! Make some baked beans, navy bean soup, refried beans or whatever other favorite bean recipe you have laying around!
Cuddle Up Day 
This holiday is pretty much self explanatory. Find someone you love, a partner, child or pet and snuggle up and keep warm!
Epiphany
Epiphany, also known as Theophany in the east, is a Christian feast day that celebrates the revelation of God incarnate as Jesus Christ. The name Epiphany comes from the Greek epiphaneia, meaning "appearance" or "manifestation," so today we celebrate the manifestation of Jesus Christ. . It is always celebrated on January 6th and commemorates the presentation of the infant Jesus to the Magi or the three wise men.
National Shortbread Day
The story goes that Mary, Queen of Scotland, invented modern shortbread in the 16th century by adding sugar to an existing recipe, but the first printed recipe for shortbread was published by Mrs. McLintock back in 1736. Check out this Scotch Shortbread Recipe.

National Smith Day
National Smith Day is a day to recognize people whose name is Smith, this can include a partial name too. January 6 was chosen as National Smith Day because it's the birthday  of Captain John Smith; (1/6/1580). This holiday was founded in 1994 by Adrienne Sioux Koopersmith. 


National Take Down the Christmas Tree Day

This holiday is for obvious reasons and is an annual holiday created by the

Queen of Holidays.

National Take a Poet to Lunch Day
This holiday is to commemorate the important role of Poets and Poetry in our culture. So if you know a poet, take them to lunch today! If they are not near you, send them take out! Show your appreciation for the work/art they do!
National Technology Day
AXEL, a technology-based company headquartered out of Las Vegas, founded National Technology Day. If was declared National Technology Day in 2016.  It is a day to recognize how far we have come with technology and to celebrate it's potential in the future.

World Day for War Orphans
The World Day of War Orphans was initiated by the French organization, SOS Enfants en Detresses. According to UNICEF  there are approximately 9,00,000 children in the Northeast, all of whom have been seriously affected by the war, because of a lack of education, food, shelter or a direct injury. Learn more about what you can do at India Today or The Stars Foundation.

Pin It!
A Short Video about January 6th
Post on someone's social media for their birthday!
January 6th Horoscope Sign is Capricorn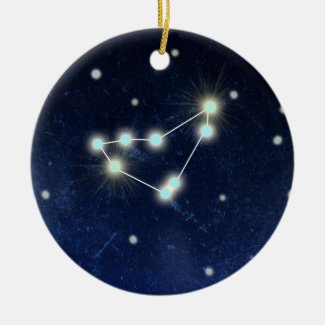 Time period:
 December 21 – January 20
Element
: Earth
Quality:
 Cardinal
Ruling planet: 
Saturn
Symbol:
 Sea-Goat
Sign ruler:
 Saturn, Uranus
Birthstone:
 Garnet
Lucky Numbers:
 4, 8, 13, 22
Personality Traits:
 Responsible, leaders, disciplined, independent,  loyal, stubborn, bossy, condescending.
Today's Celebrity Birthdays
1969 – Norman Reedus, American actor, known for his role as Daryl on, "The Walking Dead," was born in  Hollywood, FL.
1984 – Kate McKinnon, American actress, comedian and Saturday Night Live cast member was born in Sea Cliff, NY.
January 6th Trivia
1759 – US 1st President George Washington weds Martha Dandridge Custis at White House Plantation. Read more about Martha's feelings on this at WhiteHouse.gov.
1838 – Alfred Vail demonstrates a telegraph system using dots and dashes at the Speedwell Iron Works in Morristown, New Jersey. This is the forerunner of Morse code.
1839 – The Night of the Big Wind, the most damaging storm in 300 years, sweeps across Ireland, damaging or destroying more than 20% of the houses in Dublin.
1903 – Theoretical Physicist Albert Einstein marries Mileva Maric.
1912 – German geophysicist Alfred Wegener first presents his theory of continental drift which is a theory that explained how continents shift position on Earth's surface.
1919 – Theodore Roosevelt Jr. (Teddy,) the 26th president of the United States from 1901 to 1909 passed away in his sleep after suffering breathing problems the night before. A blood clot had traveled from his legs to his lungs. His last words were, ""Please put out that light, James" to his family servant James Amos.
1929 – Mother Teresa arrives in Calcutta, India, to begin her work among India's poorest and sick people.
1945 – Future US President George H. W. Bush marries Barbara Pierce at the First Presbyterian Church in Rye NY.
1946 – The first general election ever in Vietnam is held.
1070 – The album, "For The Good Times," by Ray Price was the #1 album.
1974 – Because of the oil crisis, daylight saving time commences nearly four months early in the United States.
1981 – The song, "Still Doin' Time," by  George Jones was #1 on the Hot Country Songs  Billboard Chart.
1986 –  The #1 movie was, "Out of Africa," starring Robert Redford and Meryl Streep.
1990 –  The #1 movie was, "Born on the Fourth of July," starring Tom Cruise.
1994 – The song, "On Bended Knee," by Boyz II Men was the #1 song on the Hot 100 Billboard.
2001 – The US Congress certifies George W. Bush winner of 2000 presidential election.
2003 – The song, "Hey Ya!. " by  OutKast was the #1 song on the Hot 100 Billboard.
2017 – Tilikum, nicknamed, "Tilly," who was featured in CNN Films' 2013 documentary Blackfish, dies in captivity at SeaWorld from a bacterial infection.
2021 – Total anarchy erupts at the US Capitol and Trump supporters cause a riot and break into the Capitol by breaking windows, climbing walls, police officers were killed and wounded. Congress men and women hid in locked rooms while rioters tried to break in. A sad day in America's history. [NBC]
Time for the Holidays Social Media Accounts
Stop by our
January Holidays, Observations and Awareness Days Gift Shop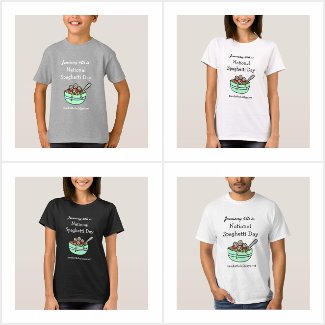 January Holidays by TimefortheHolidays
January Monthly and Weekly Observances
Cervical Health Awareness Month
National Birth Defects Prevention Month
National Glaucoma Awareness Month
National Radon Action Month
National Stalking Awareness Month
Thyroid Awareness Month
National Winter Sports
TBI Awareness Month
National Folic Acid Awareness Week (first full week of January)
 Back to January Holidays