Happy January 7th Everyone!
Every day of the year is full of funny holidays that you probably never even heard of! Check the list below to see if there is anything you'd like to celebrate or observe today.  Then keep on reading to learn all about today's Horoscope sign, Capricorn. And after that, on to fun some trivia for the day! Learn about the fun things such as celebrity birthdays, as well as the histrionic moments that happened on January 7th.
 
January 7th Holidays
Distaff Day
Distaff Day, also known as Roc Day or Saint Distaff Day, is celebrated the day after the feast of the Epiphany.  A distaff, or roc, is a tool used in spinning and was the medieval symbol of women's work.  In many European cultural traditions, women resumed their household work after the twelve days of Christmas. Women would spend their evenings spinning on the wheel. Spinning was the only means of turning raw wool, cotton or flax into thread, which could then be woven into cloth.
Harlem Globetrotter's Day
Harlem Globetrotters Day is an annual celebration on January 7th of each year. Harlem Globetrotters are an exhibition basketball team that is known for their fancy tricks they do while playing basketball.

I'm Not Going to Take it Anymore Day
This is a day where people are supposed to rise up to the injustices inflicted upon them. Whether you are a worker and feel your work environment is unjust or you are in some sort of relationship where you are being treated poorly, it's the day to make a change and stand up for yourself.

National Old Rock Day
Today is for Geologists and amateur rock enthusiasts take it upon themselves to show their appreciation of all things fossilized and stony. So whether your kids are going to paint their first pet rock today or you are going to start a hobby of collecting rocks and turning them into beautiful gemstones by spinning them in a tumbler, today is the perfect day to start!
National Bobblehead Day
The National Bobblehead Hall of Fame and Museum submitted National Bobblehead Day in December 2014.  The museum opened in 2016 in Milwaukee, Wisconsin and houses the world's largest collection of bobbleheads. The building houses a tribute to the best of bobbleheads with a hall of fame and many exhibits related to the history and making of bobbleheads. If you are a Bobblehead enthusiast you might pay a visit to the museum. If it is too far then you can celebrate by sharing your collections online for others to see!

National Tempura Day
National Tempura Day is a day to celebrate the yummy dishes made with a tempura batter. This Japanese food is made up of seafood or vegetables dipped in batter and deep-fried. 

National Pass Gas Day
The word "fart" was thought up in 1632. It comes from the Old English word "feortan," which means "to break wind. This is one holiday you might want to celebrate at home, alone.

Orthodox Christmas Day
Orthodox Christians in central and eastern Europe and other parts of the world celebrate Christmas on January 7  to remember Jesus Christ's birth, described in the Christian Bible. This date works to the Julian calendar that pre-dates the Gregorian calendar.

Watch a Quick Video all about January 7th
January 7th's Horoscope Sign is Capricorn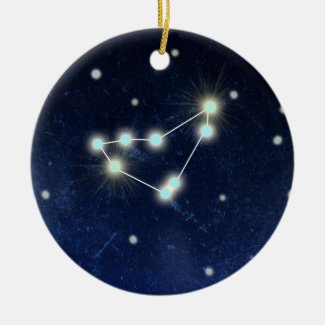 Time period:
 December 21 – January 20
Element
: Earth
Quality:
Cardinal
Ruling planet:
Saturn
Symbol:
Sea-Goat
Sign ruler:
Saturn, Uranus
Birthstone:
Garnet
Lucky Numbers:
4, 8, 13, 22
Personality Traits:
 Responsible, leaders, disciplined, independent,  loyal, stubborn, bossy, condescending.
Famous Capricorns:
 Tiger Woods, Stephen Hawking, Bradley Cooper, Jim Carrey, Elvis Presley, Isaac Newton, Muhammed Ali, Mel Gibson, Katie Couric, Rand Paul, Nicholas Cage.
January 7th Trivia
1608 – A random flame sparked while building the Jamestown, Virginia fort colony. The fire destroys most buildings in  Jamestown, Virginia including it's first church.
1610 – Galileo Galilei makes his first observation of the four Galilean moons: Ganymede, Callisto, Io and Europa.
1782 – The first American commercial bank, the Bank of North America, opens.
1894 – William Kennedy Dickson, a Scottish inventor who devised an early motion picture camera under the employment of Thomas Edison,  receives a patent for motion picture film.
1904 – The distress signal "CQD" is established but will be replaced two years later by "SOS". "CQD" is understood by wireless operators to mean, "All stations: distress."
1934 – Flash Gordon, Comic Strip debuted.
1941 – The #1 movie was Santa Fe Trail starring Errol Flynn and Ronald Reagan.
1953 – President Harry Truman announced the U.S. has developed a hydrogen bomb (H-Bomb). He made this announcement in his final State of the Union Address.
1954 – The #1 song was Oh! My Pa-Pa (O Mein Papa) by Eddie Fisher.
1956 – David Caruso, American actor was born in NYC, NY. He is known for his roles as Detective John Kelly on the ABC crime drama NYPD Blue, and Lieutenant Horatio Caine on the CBS series CSI:
1957 – Katie Couric, American journalist was born in Arlington County, VA.
1958 –  The song, "To Know Him is to Love Him," by the Teddy Bears is the #1 song on the Hot 100 Billboards.
1963 – Rand Paul, United States Senator is born in Pittsburgh, PA.
1964 – Nicolas Cage, American actor was born in Long Beach, CA. He has starred in many movies such as Ghost Rider, National Treasure, Con Air, Face Off and so many more.
1971 – Horror, sci-fi and fantasy author Stephen King weds Tabitha Spruce, author and activist.
1972 – The #1 movie was Dirty Harry starring Clint Eastwood.
1979 – The #1 song was Too Much Heaven by Bee Gees.
1980 – U.S. President Jimmy Carter authorizes legislation giving $1.5 billion in loans to bail  out the Chrysler Corporation.
1982 – The song, "Truly," by Lionel Richie was the #1 song on the Hot 100 Billboards.
1985 – Janet Jackson  divorces fellow R&B singer James DeBarge  only 4 months after getting married at 18 years old.
1985 – Lewis Hamilton, Racing driver was born in Stevenage, United Kingdom.
1986 – The #1 movie in the US was, "Out of Africa," starring Meryl Streep and Robert Redford.
1988 – The #1 movie was Three Men and a Baby.
1995 – Actor-comedian Martin Lawrence marries former Miss Virginia USA Patricia Southall.
1999 – The Senate trial in the impeachment of U.S. President Bill Clinton begins. He was accused of lying under oath and obstructing justice regarding his affair with Monica Lewinsky.
2006 – Pop singer Pink marries motocross star Carey Hart at the Four Seasons Resort Costa Rica at Peninsula Papagayo in Guanacaste, Costa Rica.
2012 – Blue Ivy Carter, Beyonce and Jay-Z's daughter was born in NYC, NY.
2015 – Two gunmen commit mass murder at the offices of Charlie Hebdo in Paris, shooting twelve people execution style, and wounding eleven others.
2014 – Man Survives Sea Ordeal
2014 : A forty-two year old Taiwanese man was rescued after being stranded in the sea. The man was swept away by waves while visiting a beach and was able to stay afloat by holding on to a piece of wood. He was found washed up on another beach after being in the ocean for sixty hours.
2018 – NASA's spacecraft TESS has found its third distant planet, orbiting a small star just 53 light-years away.
2021 – President-elect Joe Biden has picked Judge Merrick Garland to serve as his attorney general. [The Week]
Back to January Holidays