January 8th Holidays, Horoscope and History

All About January 8th
Holidays, Horoscope and History
Welcome to Time for the Holidays! Today we will talk about January 8th's history, holidays and horoscope. We will touch on everything from celebrity birthdays to your horoscope traits, to historical events to #1 songs and movies from January 8th. If it's your birthday tell us below so we can wish you a Happy Birthday!
January 8th Holidays
Happy January 8th to everyone! In case you didn't know, there are several fun and silly holidays to celebrate today! Look through the list and see if anything attracts your attention!
Argyle Day
National Argyle Day on January 8th celebrates the pattern derived from the tartan of Clan Campbell, of Argyll in western Scotland. Keely McAleer founded this holiday in 2008.
Bubble Bath Day 
Take advantage of the day and soak in a nice warm bath full of bubbles! Not sure the origins of the day, but seems to have been celebrated since 1999 according to sources.
Earth's Rotation Day
Earth's Rotation Day honors French physicist Léon Foucault's first public demonstration on how the earth rotates by suspending a lead-filled brass ball from the top of the Panthéon in Paris. This device, now called  the Foucault Pendulum, showed that the plane of the swing of the pendulum rotated relative to the Earth's own rotation. So earth's rotation day celebrates the anniversary of this day.
National English Toffee Day
English Toffee is a confection made by caramelizing brown sugar and butter. The mixture is heated and poured onto a pan and can be covered in chocolate and nuts. Here is an English Toffee Recipe for you.
National JoyGerm Day
National JoyGerm Day was Founded in 1981 by Joan White. She created JoyGerm to spread happiness, as joy is contagious. She picked January 8th because it is the anniversary of the launch of Joygerm Limited, which she launched on her mother's birthday. read more bout what inspired Joan to create Joygerm Day here: www.syracuse.com/opinion/2011/01/joan_whites_been_germinating_j.html

National Man Watcher's Day
 So we couldn't find the history of this day. And to be honest, it feels a little creepy. I don't think anyone wants to feel like they are being "watched." But from what we found this holiday is meant for you to appreciate men.
National Winter Skin Relief Day
With the colder winter weather, our skin gets dried out easier. The makers of CeraVe Skincare founded National Winter Skin Relief Day to bring awareness to all the extra attention winter skin needs.
Show and Tell Day at Work Day
As children we all bring items to school for show and tell right? Well Thomas and Ruth Roy, creators and proprietors of Wellcat.com made this day to encourage adults to do the same thing. Ruth and Thomas Roy have created several holidays and you've probably noticed we mention them quite a bit.
War on Poverty Day
The war on poverty is the unofficial name for legislation first introduced by US President Lyndon B. Johnson during his State of the Union address on January 8, in 1964. This legislation was proposed by Johnson in response to a national poverty rate of around nineteen percent.

World Typing Day
World Typing Day began in Malaysia in 2011. The day commemorates the Malaysian Speed Typing Contest in 2011.  It is co-organized by the STC Team from JCI Mines and Team TAC to promote speed, accuracy and efficiency in written communication among the public. Did you know that typewriters have been around since Christopher Latham Sholes, a Wisconsin printer and journalist,  patented one in 1868.The first electric typewriter was created in 1935 by IBM. The average typing speed is 41 wpm.
Memes to Share on Social Media
Watch a quick Video about Today!
January 8th Horoscope Sign is Capricorn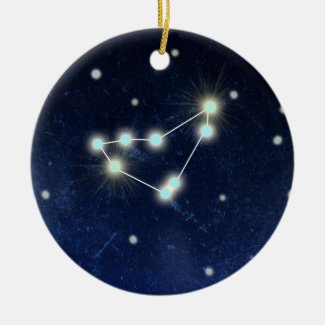 Time period:
 December 21 – January 20
Element
: Earth
Quality:
 Cardinal
Ruling planet: 
Saturn
Symbol:
 Sea-Goat
Sign ruler:
 Saturn, Uranus
Birthstone:
 Garnet
Lucky Numbers:
 4, 8, 13, 22
Personality Traits:
 Responsible, leaders, disciplined, independent, pragmatic, ambitious, and  loyal, stubborn, bossy, condescending stoic and pessimistic.
January 8th Celebrity Birthdays
1935 – Elvis Presley is born in  Tupelo, MS.
1942 – Stephen Hawking, Theoretical physicist is born in Oxford, United Kingdom.
1947 – David Bowie, English singer-songwriter was born in Brixton, London, United Kingdom.
1973 – Sean Paul, Jamaican recording artist was born in Kingston, Jamaica.

 January 8th Trivia
1811 – An unsuccessful slave revolt is led by Charles Deslondes in St. Charles and St. James, Louisiana. The story of this day starts in 1804, when  the enslaved black people of Haiti overthrew the French rule and ended slavery on the island nation of Haiti. French planters left their sugar plantations on the island and fled to New Orleans bringing with them some of their personal slaves. On January 8th in  1811, Charles Deslondes began an insurrection at the plantation of Manuel Andry in St. John the Baptist Parish. The slaves attacked and wondered  Andry and gathered all the weapons they could find.They headed down towards New Orleans gathering other slaves along the way. Two days later  a detachment of troops under the command of General Wade Hampton confronted the revolutionaries at Fortier Plantation. During the battle slaves ran in all directions and sadly Charles and many others were killed.    Read the full story here. 
1828 – The Democratic Party of the United States is organized.
1835 – On this day the The United States national debt is zero for the only time.
1867 – African American men are granted the right to vote in Washington, D.C.
1877 – Crazy Horse and his warriors fight their last battle against the United States Cavalry at Wolf Mountain, Montana Territory.
1965 – The movie, "My Fair Lady," was #1.
1973 – The song, "You're So Vain," by Carly Simon was the #1 song on the Billboard Charts.
1981 – A local farmer reports a UFO sighting in Trans-en-Provence, France, claimed to be "perhaps the most completely and carefully documented sighting of all time" after leaving burnt residue in a field. On January 8th in 1981 at 5 pm a 55 year old farmer named Renato Nicolaï, heard a whistling noise while he was working on his property. He claims to have seen a saucer-shaped  object about 8 feet in diameter that he says landed about 160 ft away from him at a lower elevation. He said the object had the shape of two saucers, one inverted on top of the other. He estimated that is was about 1.5 metres in height and was the color of lead. The saucer had a ridge all the way around its circumference and had legs and possibly doors on the bottom of the ship. Nicolaï said it took off quickly leaving burn marks on the ground where it had been sitting.  It was analyzed by GEPAN who reported that the ground had been compressed by a mechanical pressure of about 4 or 5 tons, and heated to between 300 and 600 °C (572 and 1,112 °F). Trace amounts of phosphate and zinc were found in the sample material, and analysis of resident alfalfa near the landing site showed chlorophyll levels between 30% and 50% lower than expected.
1983 –  The song, "Maneater," by  Daryl Hall and John Oates was the #1 song in the Hot 100 Billboard.
1985 – The #1 movie was, "Beverly Hills Cop," starring Eddie Murphy.
1988 – The movie, "Three Men and a Baby," was the #1 movie.
1998 – Roseanne Barr files for divorce from 3rd husband Ben Thomas.
2002 -The song, "This is How you Remind Me," by Nickelback was the #1 song.
2002 – President George W. Bush signs into law the No Child Left Behind Act. The law is a reauthorization of the Elementary and Secondary Education Act. Under the 2002 law, states are required to test students in reading and math in grades 3–8 and once in high school. After 13 years of  much debate, the No Child Left Behind Act (NCLB) came to an end. A new law called the "Every Student Succeeds Act" was enacted on December 10 to replace NCLB and eliminates some of its most controversial provisions.
2016 – Joaquín Guzmán, aka El Chapo, who's widely regarded as the world's most powerful drug trafficker, is recaptured following his escape from a maximum security prison in Mexico. In 2019, he was found guilty of a number of criminal charges related to his leadership of the Sinaloa Cartel, and is currently serving a life sentence at ADX Florence in Florence, Colorado. ADX is considered to be the most difficult in the U.S. to escape from, as cells are fully made from cement, and it has a higher level of security than a maximum security facility.
2018 – Singer Ricky Martin reveals he has married Jwan Yosef.
2019 – Iran retaliates for attack on general by firing missiles at U.S. forces in Iraq.
2021 – Capitol Police officer, Brian D. Sicknick, who was on life support after pro-Trump riot dies. [CNN]
Back to January Holidays