January 9th Holidays, Horoscope and History

All About January 9th
Holidays, Horoscope and History
Welcome to Time for the Holidays. Today we will be talking about January 9th and it's holidays, horoscope and history. Read down the page to learn about the silly daily holidays, serious awareness days and observances, Capricorn's traits, historical events, celerity birthdays and lots of random trivia!

January 9th Holidays
Look down the list of today's holidays and see if anything calls out to you! Have you ever taken a hot air balloon ride? Is it time to reserve one?
Balloon Ascension Day
National Balloon Ascension Day has been observed since  2011 in commemoration of the first manned balloon launch in the United States on January 9, 1793 when French aeronaut, Jean Pierre Blanchard, took flight over the Walnut Street Prison in Philadelphia in a hydrogen gas balloon. Interesting note: George Washington witnessed the launch of the balloon.

International Choreographers Day
There is  not a lot of information about this day or who founded it, but here is an interesting article about different dance choreographers.
National Apricot Day
In honor of National Apricot Day here is a recipe for Fresh Apricot Crisp.
National Law Enforcement Appreciation Day
Every January 9th,many partnering organizations come together in support of law enforcement officers nationwide will promote National Law Enforcement Appreciation Day (L.E.A.D.). There are many ways you can join in. You can share a positive story on social media, wear blue for the day, thank an officer if you see one,  send a card of support to your local police department, have your children write letters in support of law enforcement, participate in Project Blue Light, which is placing an blue lightbulb on your porch or a blue candle in your window to display your  support of law enforcement or remember an officer killed in the line of duty, organize an event in your town in support of your law enforcement officers, post the public service announcement supplied by C.O.P.S. to your organization's webpage or social media pages or coordinate and/or participate in a Blue Blood Drive. To learn more about any of these visit: www.concernsofpolicesurvivors.org/lead.

National Word Nerd Day
Today is a great day to learn some new words, play some fun word games with your family or look up some fun word trivia!
National Static Electricity Day
Static electricity is produced when the positive and negative charges of an atom are out of balance. Static electricity "refers to the build-up of electric charge on the surface of objects" when electrons move from one surface to another through contact.  If one of the charged objects then touches a conductor, such as a piece of metal, the charge will neutralize itself, causing a static shock.

Play God Day
Today is a day to think about what you would do if you were God for a day. Think deeply into how you would help others and the great responsibility it would be.
Memes to Share on Social Media
Quick Video about January 9th
January 9th Horoscope Sign is Capricorn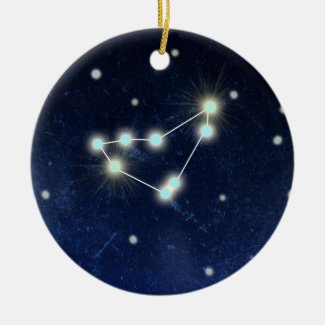 Time period:
 December 21 – January 20
Element
: Earth
Quality:
 Cardinal
Ruling planet: 
Saturn
Symbol:
 Sea-Goat
Sign ruler:
 Saturn, Uranus
Birthstone:
 Garnet
Lucky Numbers:
 4, 8, 13, 22
Personality Traits:
 Responsible, leaders, disciplined, independent,  loyal, stubborn, bossy, condescending.
January 9th Famous Birthdays
1913 – Richard Nixon, 37th U.S. President was born in Yorba Linda, CA.
1944 – Jimmy Page, Musician and guitarist of the band, Led Zeppelin, was born in Heston, Hounslow, United Kingdom.
1951 – Crystal Gayle, American country singer was born in Paintsville, KY.
1967 – Dave Matthews, American-South African singer-songwriter was born in Johannesburg, South Africa.
1982 – Catherine, Duchess of Cambridge was born in  Royal Berkshire Hospital.
1989 – Nina Dobrev, Actress known for her roles as Elena Gilbert on the tv series, "The Vampire Diaries," was born in Sofia, Bulgaria.
January 9th Trivia
1788 – Connecticut becomes the fifth state to ratify the Constitution.
1839 – Daguerreotype photo process announced at French Academy of Science of the first ever human photographed. In early 1838 – Louis Daguerre used his famous daguerreotype process of photography to snap a photo of the Boulevard du Temple in Paris. The streets in the photo appear deserted.  You can't see any cars in the streets because the exposure time for the photo was so long that the cars and trams could not be captured. But the shoe shiner and the man getting his shoes shined were moving slowly enough to be captured.
1903 – Wind Cave National Park, South Dakota, established. Below the park exists one of the longest and most complex caves in the world.  It is named Wind Cave because of the barometric winds at its entrance.
1956 – The "Dear Abby" advice column 1st appears in newspapers. You can read the first letter to Dear Abbey (spelling was originally different) here. 
1959 –  "The Chipmunk Song." by The Chipmunks With David Seville was the #1 song.
1965 – The song, "I Feel Fine," by The Beatles was the #1 song.
1967 – "More of the Monkees" second album by The Monkees is released.
1954 –  The song, "Mr Sandman," by The Chordettes was the #1 song played on the radio.
1979 – K-Mart pulls Steve Martin's "Let's Get Small" for being in "bad taste." We are still tryin to find what part they thought was in bad taste, if you have more details please let us know down in the  comments.
1984 – Rock band Van Halen release their most successful album "1984."
1987 – The song, "Walk Like An Egyptian The Bangles," by The Bangles was the #1 song.
1998 – Celine Dion's song, 'The Heart Must go On and On," was the #1 played song on the radio.
1998 – Hockey News selects Wayne Gretzky as the best NHL player ever.
2000 – 26th People's Choice Awards: Harrison Ford & Julia Roberts win (Motion Picture) and Drew Carey & Calista Flockhart win (TV).
2002 – 29th American Music Awards: Janet Jackson & Lenny Kravitz win.
2005 – 31st People's Choice Awards: Johnny Depp & Julia Roberts win favorite female and male movie star while The Michael Moore film "Fahrenheit 9/11," which took a critical look at President Bush's actions after the Sept. 11, 2001, attacks, won the favorite movie award.
2006 – At the 11th Critics' Choice Movie Awards, Brokeback Mountain wins Best Film.
2007 – Apple CEO Steve Jobs introduces the original iPhone at a Macworld keynote in San Francisco.
2020 – Australian fires continue to spread leaving 27 dead and over 2,000 home destroyed.
Back to January Holidays