January is Cervical Health Awareness Month
 
January is Cervical Health Awareness Month
The United States Congress designated January as Cervical Health Awareness Month.  This observance is to raise awareness for the prevention of cervical cancer. Cervical cancer is preventable with vaccination and appropriate screening a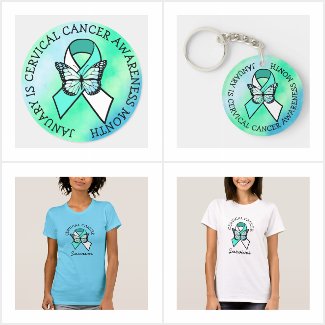 ccording to World Health Organization (WHO) and National Cervical Cancer Coalition (NNNC).
We are aware that there is some that don't believe the vaccination is safe. We are not here to debate that. We hope each person will do their own research and come up with the safest conclusion for their situation.
We do hope women will get screened to help them stay as healthy as possible. Detection of HPV is crucial in cervical health. HPV is Human papillomavirus, the virus that causes almost all cases of cervical cancer. Cervical cancer is the fourth most common cancer in women. In 2018, an estimated 570 000 women were diagnosed with cervical cancer worldwide and about 311 000 women died from the disease. So please stay safe and get your annual pap smears which now usually include an HPV test.
Here are some articles regarding HPV and cervical cancer. 
If you have already been diagnosed with cervical caner please visit: