July 24th Holidays and Observances
Bet ya didn't know that July 24th held so many holidays and observances, did ya?  Well, each day of the year has several holidays that most  people have never heard heard of, so we are here to show you that each day is worth celebrating. Skim through the list and see what might hold interest for you.
Amelia Earhart Collectibles
July 24th Horoscope Sign is Leo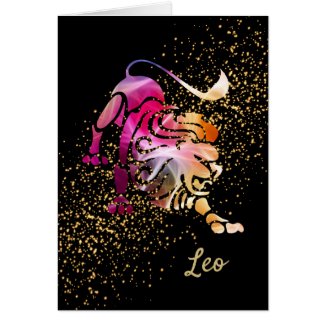 Date range: July 23 – August 22
Element: Fire
Quality: Fixed
Color: Gold, Yellow, Orange
Day: Sunday
Ruler: Sun
Lucky Numbers: 1, 3, 10, 19
Traits: Leos are compassionate, caring, warmhearted people but also be arrogant, self centered and stubborn.
Famous Leos: Jennifer Lopez, Barack Obama, Sandra Bullock, Daniel Radcliffe, Alfred Hitchcock, Ben Affleck, Mila Kunis. Shaun Mendes, Kylie Jenner, Cole Sprouse, Demi Lovato, Jennifer Lawrence, Tom Brady, Dua Lipa, Olivia Holt and Maia Mitchell, Paul Wesley, Chris Hemsworth
July 24th Trivia
1897 – Amelia Earhart, famous female pilot, was born in Atchison, KS.
1915 – The passenger ship SS Eastland capsizes while tied to a dock in the Chicago River killing a total of 844 passengers and crew.
1935 – The Dust Bowl heat wave reaches its peak, sending temperatures to 109 °F  in Chicago and 104 °F in Milwaukee.
1949 – Michael Richards, American actor and comedian known for playing Kramer on Seinfeld was born.
1961 – The #1 song in the US was Tossin' and Turnin' by Bobby Lewis.
1969 – Apollo program: Apollo 11 lands down safely in the Pacific Ocean.
1969 – Jennifer Lopez was born in New York City.
1973 – The #1 movie in the US was Enter the Dragon.
1974 – Watergate scandal: The United States Supreme Court unanimously ruled that President Richard Nixon did not have the authority to withhold subpoenaed White House tapes and they order him to surrender the tapes to the Watergate special prosecutor.
1980 – The #1 song was, It's Still Rock and Roll to Me by Billy Joel.
1985 – The #1 movie in the US was National Lampoon's European Vacation.
2014 – Air Algérie Flight 5017 loses contact with air traffic controllers 50 minutes after takeoff. It was travelling between Ouagadougou, Burkina Faso and Algiers. The wreckage is later found in Mali. All 116 people onboard are killed.
2020 – Coronavirus stats: Confirmed infected 1515.5M, Deaths 634K worldwide as Trump insists that children should go back to school or he threatens to cut off funding to schools who want to only teach virtually, yet he cancels GOP convention because it's too dangerous with the spread of Coronavirus.
July Monthly Observances
Thank you to our sources for info and graphics: Checkiday, Wiki, and Pixabay.
Does your Dog need a Personalized Dog Bowl?