Little Girl's Pink Baby Shower
Pink Baby Shower
Are you trying to plan the perfect pink baby shower? Well here is a collections of pictures, articles, gifts, recipes and pink party ideas for you. Glance through the pictures and recipes and see if anything stands out to you! If you see a picture you like click on it. It will take you to an item price or  description or the blog that the picture is linked to. Lots of fun baby shower planning information all on one page! Congratulations on your  new little baby girl!
Image courtesy of patrisyu at FreeDigitalPhotos.net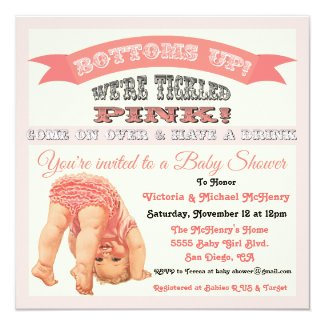 Invitations
One of the first things you will do is put together a guest list. Think about who you want to invite, mom to be's friends, family and co workers to start with. Some people nowadays use online invites while other still use the old school way, paper invites. Either way works! But for mother in laws and grandmas you will probably need some paper invites not matter how you choose to do it.
Check out these cute pink baby shower invitations on Amazon
and
Zazzle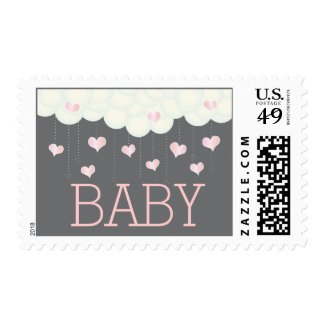 Pink Baby Shower Decorations 
Once you pick a fun theme you can start picking out cute decorations! So many ideas to choose from., princess, ballerina, cotton candy, strawberries, fairies and more! Some fun decorating ideas are pom poms
, centerpieces
,  balloons
, confetti, and banners
.
Check out these adorable pink baby shower decorations
 
Personalized Baby Shower Keepsake
Cute poster for a baby shower keepsake. Place on a table at the baby shower and have all the guests sign it and leave a sweet message for the baby. You can frame it and hang it up in baby's room.
 Don't forget to get the mom to be a "Mom to be" sash to wear! There are several types, sashes
, tiaras
 and buttons. There are also "grandma to be," "auntie to be," as well as "big sister to be" buttons that are adorable!
Baby Shower Games
There are a ton of adorable pink themed baby shower games! Keep the guest busy and laughing with some of these! Don't forget to get prizes for the games too! Check out baby shower BINGO
,  word scramble
,   diaper game
,  clothespin game
, measure mommys belly
, who knows mommy best
, game sets
.

Baby Shower Treats 
You will need to decide what kind of treats you would like to have at your pink themed baby shower. Cake Pops,  Sugar Cookies, Chocolate Covered Oreos, cupcakes or cotton candy
.
Also visit this page to learn how to set up a pink baby shower candy display!
Baby Shower Favors
You'll need some cute baby shower favors to hand out to guests as they arrive, or when they leave, or for prizes for games.
Candles, 
Baby shower Chocolate Boxes
, candy tins all make cute
baby shower favors
.
Table Ware
Depending on what you are serving and how fancy your party will be you will need some dinnerware. You will probably need paper plates
, paper cups
, napkins
, table cloth
. If you are serving cake or cupcakes you might need a cupcake holder
or a cake plate
.
 Pink Candy Bar Dessert Buffet Table
It is really trendy right now to have candy buffet displays at weddings and baby showers. If you are planning on doing this at your baby shower, here are some fun candy ideas: pink Hershey Kisses
,pink lollipops
, pink marshmallow candy puffs
, twist pops
, pink laffy taffy
, complete candy kits
.
Remember to make all this easier with a baby shower planner! Here is a guide with checklists and game ideas to help you plan your baby shower!
Adorable Pink Baby Shower Gifts!


See other gifts available on Zazzle.