March 10th Holidays, Horoscope & History

All About March 10th
Holidays, Horoscope & History
Hello and welcome to Time for the Holidays! This page will tell you all about March 10th's holidays, horoscope and history. We will touch on all sorts of trivia from celebrity birthdays to historical events to #1 songs and movies on this date. If it's your birthday, tell us below in the comments so we can wish you a Happy Birthday!

March 10th Holidays
Festival of Life in the Cracks Day
This holiday celebrates the first signs of spring weather, such as tulips sprouting in your yard or little flowers sprout up in the sidewalk cracks. It is a day to celebrate rebirth and renewal in life, and it is a day to see beauty and life everywhere.
Histotechnology Professionals Day
The National Society for Histotechnology (NSH) announced the inaugural celebration of an annual Histotechnology Professionals Day; a day dedicated to raising awareness about the field of Histotechnology. Histotechnology is a science centering on the microscopic detection of tissue abnormalities for disease diagnosis and the treatment of diseases. You can learn more  at www.nsh.org/home.
International Bagpipe Day
The International Bagpipe Organization and the Bagpipe Society co-founded the celebration of International Bagpipe Day in 2012. Check out these two website as each year they launch a new fun activity or event for International Bagpipe Day.
International Day of Awesomeness
In 2007. Kevin Lawver said one of his interns (Freddie Maneiro) suggested that they have a celebration of his awesomeness, which was a silly joke between them. Kevin then thought, why not an International Day of Awesomeness, and posted it to Twitter. And that was that. Now the The International Day of Awesomness is celebrated annually on March 10th. Why March 10th? Because that's Chuck Norris' birthday. But Kevin goes on to explain that this isn't really a salute to Chuck Norris, the man. This is a tribute to the awesomeness of the the myth of Chuck Norris. The International Day of Awesomeness is also strongly inspired by The Show with Ze Frank.If you want to know why, then visit their website dayofawesomeness.com.
Landline Telephone Day
This day celebrates the first day a phone was ever used. On March 10th in 1876 Alexander Graham Bell transmitted his very first phone call to Thomas Watson. The words he spoke, "Mr. Watson come here. I want to see you." So today feel the nostalgia of the home phone. How many of you can remember the dial tone? Or not being able to move two feet from the phone due to the phone cord?
National Mario Day
This day celebrates Mario Mario. Yes, his first name is also his last name. Mario is an iconic character from a popular video game Donkey Kong. Mario first appeared in 1981 in a game called Donkey Kong made by Nintendo. Before Mario was  a plumber, he was actually a carpenter named Jumpman. Then in 1983, Nintendo launched a new game in which bad guy Jumpman reinvents himself into an Italian plumber who rescues princesses.
National Blueberry Popover Day
Popover recipes are made using mostly eggs, milk, flour and salt. Then just add a fruity filling and voila!   The oldest known reference to popovers in a letter of E.E. Stuart in 1850.  Celebrate today by trying out this Blueberry Popover Recipe.
Pack Your Lunch Day
Remember the days of brown bag lunches? Instead of getting fast food today, pack a healthy fresh lunch!
Salvation Army Day
President Dwight D. Eisenhower declared National Salvation Army Week in 1954. It is a day to honor all those who volunteer and donate to help others. The Salvation Army helps people with needs of shelter and food. If you'd like to donate to the Salvation Army today, here is the link. Salvation Army Donation
US Paper Money Day
On this date in 1862, the United States issued its first paper money in bills worth $5, $10, $20, $50, $100, $500, and $1,000.

March 10th Horoscope Sign is Pisces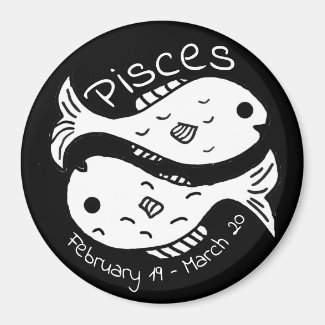 Time period: February 19 – March 20
Element: Water
Quality: Mutable
Ruling planet: Neptune
Symbol: Fish
Sign ruler: Neptune, Jupiter
Colors: Mauve, Lilac, Purple, Violet, Sea green
Best Partner Compatibility: Virgo, Taurus
Lucky Numbers: 3, 9, 12, 15, 18, 24
Traits: Emphatic, sensitive, truthful, compassionate, artistic, musical, spiritual. Also can be sad, a martyr, too trusting.
March 10th Trivia
History, famous birthdays, wedding, historical events that happened on March 10th.
If you were born on March 10th your Zodiac sign is a Pisces.
483 – Pope Simplicius died.
1863 – Prince of Wales, Albert Edward  married Princess Alexandra of Denmark  at  Windsor Castle in St. George's chapel.
1814 – Emperor Napoleon I is defeated at the Battle of Laon in France.
1940 – Chuck Norris, American martial artist was born in, Ryan, OK.
1977 – Astronomers discover the rings of Uranus.
1957 – Osama bin Laden, Saudi Arabian terrorist, founded al-Qaeda is born.
1958 – Sharon Stone, American actress and producer is born in Meadville, PA.
1966 –  Dutch Crown Princess Beatrix  married German aristocrat Claus von Amsberg in Amsterdam.
1984 – Olivia Wilde, Actress was born in New York City, NY.
1998 – Lloyd Bridges, American actor and director dies.
1977 – Robin Thicke, American singer is born in Los Angeles, CA.
1983 – Carrie Underwood, Country American singer-songwriter was born in Muskogee, OK.
1983 – The #1 movie was, "Tootsie," starring Dustin Hoffman.
1984 – The #1  movie was, "Splash," starring Tom Hanks, Daryl Hannah, John Candy and Eugene Levy.
1985 – The #1 song on the Hot 100 Billboard was, "Can't Fight This Feeling," by  REO Speedwagon.
1987 – Liu Shishi, Chinese actress and ballerina is born.
1995 – The #1 song on the Mainstream Rock Billboard was, "Better Man," by Pearl Jam.
2000 – Country singer Vince Gill married Christian pop singer Amy Grant in Nashville, Tennessee.
2001 – The #1 song on the Mainstream Top 40 was, "Angel," by  Shaggy Featuring Rayvon.
2006 – The Mars Reconnaissance Orbiter arrives at Mars.
2016 – Women earn on average 79 percent of what men make in the U.S.
2017 – Pope expresses openness to letting married men serve as priests.
2018 – The #1 song on the Adult Top 40 Billboard was, "Perfect," by Ed Sheeran.
2021 – News today continues to cover how Texas Governor Greg Abbott lifts Face Masks mandate before he really should in the middle of a Coronavirus pandemic. [CNN]