March 11th Holidays, Horoscope and History

All About March 11th
Holidays, Horoscope & History

Happy March 11th to you!
Welcome to Time for the Holidays! We hope you enjoy this page which is all about today. We have March 11th's list of holidays, info on horoscopes and a list of historical events, famous birthdays and fun random facts.
March 11th Holidays List
Every day of the year is full of different holidays and observances. Here is a list of holidays for March 11th.
Debunking Day
Today is the day to set facts straight. If there is something you have seen that you know is wrong, today is the day to put forth the truth on the matter.
Dream Day
Originated by the Dream School Foundation to make dreams a reality for every child. Dream School Foundation (DSF) is an Indian non governmental organization that works towards making the right to quality education and a happy childhood with overall development, a reality for the child. 

Johnny Appleseed Day
John Chapman was born on September 26, 1774, in Leominster, Massachusetts and eventually moving to Springfield, Massachusetts. In 1797, Chapman started his travels up in northwestern Pennsylvania, propagating his apple seeds. He made his way to  West Virginia, Ohio, and Indiana and eventually to Illinois,  Iowa, Michigan and Wisconsin planting his seeds and creating apple orchards. Somewhere along the way he became known as Johnny Appleseed. He would even travel back if there was issues with one of the orchards to help it recover.
National Promposal Day
National Promposal Day was officially established by Men's Wearhouse in 2016. It is a day to ask your partner to prom in an extravagant way. So put on your thinking caps and think of a special way to ask her or him to prom that they will never forget!

Oatmeal Nut Waffles Day
It's pretty clear how to celebrate this day. Here is a recipe for you! Oatmeal Nut Waffles Recipe.
World Day of Muslim Culture, Peace, Dialogue and Film
World Day of Muslim Culture, Peace, Dialogue and Film was created in 2010 by Javed Mohammed, a San Francisco bay area based writer-producer and founder of MyFavoriteReview who proclaimed the day and week of March 11 each year as a special observance to share and discuss Muslim culture.

World Plumbing Day
World Plumbing Day was founded by  the World Plumbing Council. It is a day to show your appreciation for the plumbers that keep our drains running and our toilets flushing! 

Worship of Tools Day
If you own tools, pull them out today and clean and organize them. If you have a project you have been putting off, then put them to some use!
Fun Memes to Share on Social Media
March 11th Horoscope Sign is Pisces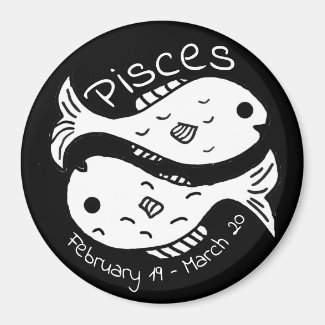 Time period: February 19 – March 20
Element: Water
Quality: Mutable
Ruling planet: Neptune
Symbol: Fish
Sign ruler: Neptune, Jupiter
Colors: Mauve, Lilac, Purple, Violet, Sea green
Best Partner Compatibility: Virgo, Taurus
Lucky Numbers: 3, 9, 12, 15, 18, 24
Traits: Emphatic, sensitive, truthful, compassionate, artistic, musical, spiritual. Also can be sad, a martyr, too trusting.
March 11th Trivia
1279 – Mary of Woodstock, daughter of Edward I of England was born.
1851 – The first performance of Rigoletto by Giuseppe Verdi takes place in Venice.
1861 – American Civil War: The Constitution of the Confederate States of America is adopted.
1968 – Lisa Loeb, American singer-songwriter, guitarist and actress was born in Bethesda, MD.
1969 – Terrence Dashon Howard is an American actor and singer was born in Chicago, Il.
1971 – Johnny Knoxville, American actor, stuntman, and producer was born in Knoxville, TN.
1983 – Bob Hawke is appointed Prime Minister of Australia.
1985 – The #1 song on the Hot 100 Billboard was, "Can't Fight This Feeling," by  REO Speedwagon.
1985 – The #1 movie was, "Beverly Hills Cop."
1990 – Lithuania declares itself independent from the Soviet Union.
2011 – An earthquake measuring 9.0 in magnitude hits east of Sendai, Japan, triggering a tsunami killing thousands of people.
2017 – A federal judge in Wisconsin ordered that President Trump's revised executive order pertaining to refugee admissions and immigration from six majority-Muslim countries cannot delay U.S. entry for the wife and only surviving child of a Syrian refugee who has already been granted asylum in the United States.
2018 – The #1 song on the Hot Country Songs Billboard was, "Meant To Be," by Bebe Rexha & Florida Georgia Line.
Stop by our March Holiday Gift Shop