March 13th Holiday, Horoscope and History

March 13th Holiday List
Donald Duck Day
Today commemorates the debut appearance of Donald Duck on June 9th in  1934, when he was featured in the Silly Symphony cartoon "The Wise Little Hen."
Earmuff Day
Did you know earmuffs were invented by a 15 year old boy named Chester after he came in from a cold day of ice skating?
K-9 Veterans Day
Proclaiming March 13 as National K9 Veterans' Day is meant to honor all military and working dogs for their service and sacrifice for our nation. Like them on Facebook! 
Ken Day– This celebration celebrates the making of  Barbie's boyfriend, Ken Carson in 1961.
National Coconut Torte Day
It's not hard to figure out how to celebrate this holiday. A torte is really just a cake with many layers in German.
National Good Samaritan Day
National Good Samaritan Day is  an "unofficial" National holiday that is celebrated on March 13th by committing unselfish actions to help those in need and to celebrate kindness and doing nice things for others.
National Jewel Day
 Today is a day to celebrate pretty sparkly glittery jewelry and the jewelers that make them!
National Open an Umbrella Indoors Day
 I'm sure you have all heard the old superstition about opening your umbrella indoors andthat it will bring you bad luck. National Open an Umbrella Indoors Day encourages you to do just that and note if you have any bad luck. Kinda of a silly thing to try to find out huh?
March 13th Horoscope Sign is Pisces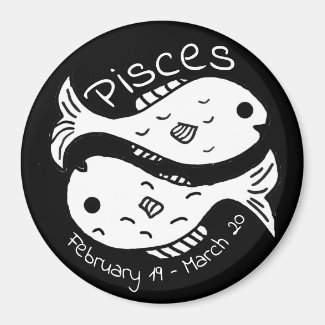 Time period: February 19 – March 20
Element: Water
Quality: Mutable
Ruling planet: Neptune
Symbol: Fish
Sign ruler: Neptune, Jupiter
Colors: Mauve, Lilac, Purple, Violet, Sea green
Best Partner Compatibility: Virgo, Taurus
Lucky Numbers: 3, 9, 12, 15, 18, 24
Traits: Emphatic, sensitive, truthful, compassionate, artistic, musical, spiritual. Also can be sad, a martyr, too trusting.
March 13th Trivia
1781 – William Herschel discovers Uranus while surveying stars in the night sky using a telescope that he had built himself.
1930 – The news of the discovery of Pluto is telegraphed to the Harvard College Observatory.
1950 – William H. Macy, American actor was born in  Miami, FL.
1972 – Common, American rapper and actor was born in Chicago, IL.
1976 – Danny Masterson, American actor and producer was born.
1987 – Marco Andretti, American race car driver was born.
1988 – The Seikan Tunnel, the longest undersea tunnel in the world, opens between Aomori and Hakodate, Japan.
1991 – The United States Department of Justice announces that Exxon has agreed to pay $1 billion for the clean-up of the Exxon Valdez oil spill in Alaska.
1991 – Tristan Thompson, Canadian basketball player was born in Toronto, Canada.
1997 – India's Missionaries of Charity chooses Sister Nirmala to succeed Mother Teresa as its leader.
2016 – Three gunmen attack two hotels in the Ivory Coast town of Grand-Bassam, killing at least 18 people and injuring 33 others.
2016 – Demonstrators attend a protest against Brazil's President Dilma Rousseff, part of nationwide protests calling for her impeachment, in Sao Paulo, Brazil, on March 13, 2016.
2017 –  Senate Intelligence Committee leaders shot down Trump's wiretapping claims.
2017 – A solar eclipse crosses the United States for the first time in 99 years.
2020 – The Coronavirus continues to spread across the world as amusement parks, schools and businesses shut down until the epidemic is over and the stock market is crashing.
Stop by our March Holidays Gift Shop