March 15th Holidays, Horoscope and History
All About March 15th
Holidays, Horoscope and History
Happy March 15th everyone! Thanks for stopping by Time for the Holidays! If it's your birthday let us know below in the comments! If you are just interested in today's holidays, horoscope and history then read on! We will talk about historical events, horoscope traits, famous birthday, pop songs and #1 movies and other fun random trivia for March 15th.
 March 15th Holiday List
Dumbstruck Day
Dumbstruck Day is celebrated annually on March 15th. We couldn't find any information on why or who made this holidays. But many of these days are feeling dumbstruck every day at all the crazy events unfolding politically and pandemic-wise so pretty much everyday is Dumbstruck Day at the moment!
Everything You Think is Wrong Day
Today is the day to realize and admit that you are not always right. Be humble.
Ides of March
The Ides of March is the 74th day in the Roman calendar. It was marked by several religious observances and was notable for the Romans as a deadline for settling debts.  Julius Caesar was killed on March 15th in 44 BC.  He was stabbed to death in the Roman Senate house by 60 conspirators led by Marcus Junius Brutus and Gaius Cassius Longinus on March 15. The day later become known as the Ides of March. Yikes.

International Day Against Police Brutality
The International Day Against Police Brutality occurs annually on March 15. It began in 1997 as an initiative of the Montreal-based Collective Opposed to Police Brutality and the Black Flag group in Switzerland. A march is held yearly in Montreal. This observance does vary from one place to another. In the US, the October 22 Coalition to Stop Police Brutality, Repression, and the Criminalization of a Generation, is a group mounted by the RCP, has succeeded in building support for October 22 (also known as O22) as National Anti Police Brutality Day since 1995.

National Brutus Day
National Brutus Day was established by Thomas & Ruth Roy of Wellcat Holidays. This is a day to recognize backstabbing and the people who do it. This idea comes from when Marcus Junius Brutus killed his dear friend Julius Ceaser. Et tu, Brute is the famous phrase associated with this incident in the William Shakespeare's play Julius Caesar.
National Peanut Lovers Day
Peanuts are highly nutritious and make good, healthy foods. So today snack on some peanuts or try out a new recipes using peanuts!
National Pears Helene Day
Pears Hélène is  was originally a French dessert made from pears poached in sugar syrup and served with vanilla ice cream, chocolate syrup, and crystallized violets. Around 1864, French Chef Auguste Escoffier created the dessert in honor of the operetta La belle Hélène by Jacques Offenbach. As time went on the recipe became simpler and some use canned pears with vanilla ice cream and chocolate syrup. Either way sound delish! Here is a Recipe for you: Pears Belle Helene.
National Shoe the World Day
Donald Zsemonadi and the United Indigenous People in Fontana, California inspired National Shoe the World Day in March of 2014. This observance is to bring attention to the fact that millions of people around the world do not have a pair of shoes to wear. WE often take the simple comforts in life we have for granted and forget that others are not so lucky. Maybe today would be a good day for you to start a shoe drive. Visit soles4souls.org/shoe-drive/ to learn how.
 True Confessions Day
While many of us will picture confession day to be a religious holiday, this day is more for any person to just come clean and clear their conscious. If there's something bothering you and you feel the need to admit it to someone, then do it today. Clear your conscious so you can move forward. This holiday was founded by Thomas & Ruth Roy of Wellcat Holidays.
World Consumer Rights Day
This day was developed as a means of raising global awareness about consumer rights and needs. This day is a chance to demand that the rights of all consumers are respected and protected, and to protest against market abuses and social injustices which undermine those rights. World Consumer Rights Day was inspired by President John F Kennedy, who sent a special message to the US Congress on March 15th in 1962, in which he formally addressed the issue of consumer rights, being the first world leader to do so. The consumer movement first marked that date in 1983 and now uses the day every year to mobilise action on important issues and campaigns.
Share this on Social Media
March 15th Horoscope Sign is Pisces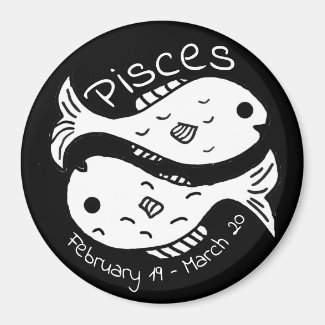 Time period: February 19 – March 20
Element: Water
Quality: Mutable
Ruling planet: Neptune
Symbol: Fish
Sign ruler: Neptune, Jupiter
Colors: Mauve, Lilac, Purple, Violet, Sea green
Best Partner Compatibility: Virgo, Taurus
Lucky Numbers: 3, 9, 12, 15, 18, 24
Traits: Emphatic, sensitive, truthful, compassionate, artistic, musical, spiritual. Also can be sad, a martyr, too trusting.
March 15th Trivia
270 – Saint Nicholas, Greek bishop and saint is born.
1493 – Christopher Columbus returns to Spain after his first trip to the Americas.
1864 – American Civil War: The Red River Campaign: U.S. Navy fleet arrives at Alexandria, Louisiana.
1906 – Rolls-Royce Limited is incorporated.
1933 – Ruth Bader Ginsburg, Associate Justice of the Supreme Court of the United States, was born in Brooklyn, New York City, NY.
1943 – Sly Stone, American singer-songwriter, musician, and producer is born.
1946 – Bobby Bonds, American baseball player and coach is born.
1948 – Kate Bornstein, American author and activist is born.
1959 – Fabio Lanzoni, American-Italian actor was born in Milan, Italy.
1962 – Terence Trent D'Arby, American singer-songwriter is born.
1963 – Bret Michaels, American singer-songwriter, guitarist, from the band Motley Crue is born in Butler, PA.
1975 – Actress Eva Longoria was born in Corpus Christi, TX.
1981 – Young Buck, American rapper, producer, and actor is born.
1985 – The first Internet domain name is registered (symbolics.com).
1990 – Mikhail Gorbachev is elected as the first President of the Soviet Union.
1991 – Xavier Henry, American basketball player is born.