March 16th Holidays, Horoscope and History
A  fun list of all the silly quirky holidays you didn't know about!
Black Press Day
Today is Black Press Day, an annual observance celebrating the anniversary of the 1827 publication of the country's first African-American newspaper.
Freedom of Information Day
Freedom of Information (FOI) Day is an annual event on]March 16, the birthday of James Madison, who is widely regarded as the Father of the Constitution and the foremost advocate for openness in government.

Goddard Day
On March 16, 1926, Robert Goddard successfully launched the first liquid-fueled rocket in Auburn, Mass.  The first-of-its-kind rocket reached an altitude of 41 feet, lasted 2 seconds and averaged about 60 miles per hour. Learn more here. 
Lips Appreciation Day
Another holiday created by Thomas and Ruth Roy of Wellcat.com. Lips Appreciation Day is a day all about taking care of your lips and learning interesting facts about lips such as the fact that lips have more than a million different nerve endings, which makes them one of the most sensitive parts of our body or that Our lips are totally unique to just us. Like our fingerprints, no two lip prints are exactly alike.

National Artichoke Hearts Day
Happy National Artichokes Day! Artichokes are a good source of antioxidants, vitamin C, folate, and magnesium. So try out a new recipe today! 
National Everything You do is Right Day
On the heals of Everything you do is Wrong Day, which is a day to teach us about being humble, today is about positivity. No matter what choice you make, it will lead you on a different path, so embrace it and go with it!
National Panda Day 
Everyone loves Pandas. Did you know they are one of the most endangered animals in the world? Here are some ways you can help Pandas: www.greenmatters.com/p/national-panda-day
St. Urho's Day
Saint Urho is a fictional saint of Finland, created and elaborated by Finnish Americans in Northern Minnesota in the 1950s, to celebrate their heritage and extend celebrations of St. Patrick's Day. His celebration day is set to March 16, the day before the March 17 feast day of St. Patrick.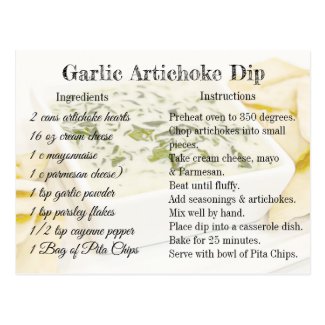 March 16th Horoscope Sign is Pisces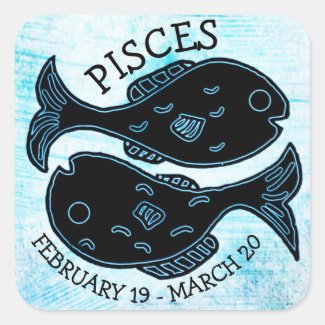 Time period: February 19 – March 20
Element: Water
Quality: Mutable
Ruling planet: Neptune
Symbol: Fish
Sign ruler: Neptune, Jupiter
Colors: Mauve, Lilac, Purple, Violet, Sea green
Best Partner Compatibility: Virgo, Taurus
Lucky Numbers: 3, 9, 12, 15, 18, 24
Traits: Emphatic, sensitive, truthful, compassionate, artistic, musical, spiritual. Also can be sad, a martyr, too trusting.
March 15th History
Here is a collection of historical events, celebrity birthdays, #1 songs and movies, inventions and other random tri
via for March 15th.
1872 – The Wanderers F.C. won the first FA Cup, the oldest football competition in the world.
1894 – Jules Massenet's opera Thaïs is first performed.
1919 – The #1 movie was, "Shoulder Arms," starring Charlie Chaplin.
1926 – Jerry Lewis, American comedian was born in  Las Vegas, NV.
1944 – The #1 movie was, "Lady in the Dark."
1949 – Erik Estrada, American actor was born in East Harlem, New York City, NY.
1951 – The #1 movie was, "At War with the Enemy," starring Dean Martin and Jerry Lewis.
1958 – The Ford Motor Company produces its 50 millionth automobile, the Thunderbird.
1959 – Flavor Flav, American musician was born in  Roosevelt, NY.
1967 – Lauren Graham, American actress was born in Honolulu, HI. Most know her as Lorelai on #GilmoreGirls and as Sarah Braverman on the #Parenthood. She also wrote a book, "Talking as Fast as I Can."
1967 – the #1 movie was, "In Like Flint."
1973 – The #1 song from the Hot 100 Billboard was, "Killing Me Softly With His Song," by  Roberta Flack.
1983 – The #1 song on the Hot 100 Billboard was, "Billie Jean," by Michael Jackson.
1984 – The #1 movie was, "Splash," starring Daryl Hannah and Tom Hanks.
1988 –The Kurdish town of Halabja in Iraq is attacked with a mix of poison gas and nerve agents on the orders of Saddam Hussein, killing 5000 people and injuring about 10000 people.
1995 – Mississippi formally ratifies the Thirteenth Amendment, becoming the last state to approve the abolition of slavery. The Thirteenth Amendment was officially ratified in 1865.
1995 – The # 1 song on the Hot 100 Billboard was, "Take A Bow, ' by  Madonna.
1997 – The #1 movie was, "Star Wars Episode VI: Return of the Jedi."
2014 – The #1  movie was, "Mr. Peabody & Sherman."
2018 – The #1 song on the Hot Country Songs Billboard was, "Meant to be," by Bebe Rexha & Florida Georgia Line.
2021-  Prince Philip, Queen Elizabeth II's husband, leaves hospital and returns to Windsor Castle after undoing a successful heart procedure. [NBC]
2021 – Taking a step backward in LGBT progression, The Vatican announced that the Catholic Church does not have the power to bless same-sex unions, calling it a sin. [BBC]
2021- As of today Coronavirus cases have reached over 120,000,000 and has caused over 2,660,000,000 deaths worldwide. [Covid19Alert]
Tomorrow's Holidays: