March 17th Holidays, Horoscope and History
March 17th Holidays
Everyone knows today is St Patrick's Day! So happy luck to ya! But did you know that besides corn beef, cabbage and green beer that you should also be celebrating these fun holidays?
 Campfire Girls Day
Doctor-Patient Trust Day
National Corned Beef and Cabbage Day
Oranges and Lemons Day
St. Patrick's Day
Submarine Day

March 17th Horoscope Sign is Pisces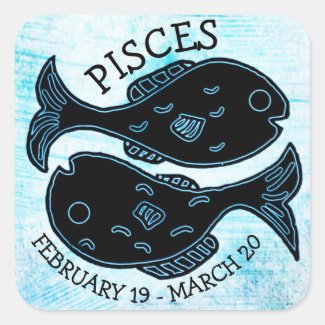 Time period: February 19 – March 20
Element: Water
Quality: Mutable
Ruling planet: Neptune
Symbol: Fish
Sign ruler: Neptune, Jupiter
Colors: Mauve, Lilac, Purple, Violet, Sea green
Best Partner Compatibility: Virgo, Taurus
Lucky Numbers: 3, 9, 12, 15, 18, 24
Traits: Emphatic, sensitive, truthful, compassionate, artistic, musical, spiritual. Also can be sad, a martyr, too trusting.
March 17th Trivia
AD 385–461 –  the traditional death date of Saint Patrick (c. AD 385–461), the foremost patron saint of Ireland. leading to this day becoming, St. Patrick's Day.
180 – Marcus Aurelius dies leaving Commodus the sole emperor of the Roman Empire.
1686 – Jean-Baptiste Oudry, French painter and engraver is born.
1861 – The Kingdom of Italy is proclaimed.
1919 – Nat King Cole, American pianist was born in Montgomery, AL.
1922 – Patrick Suppes, American psychologist and philosopher is born.
1950 – The #1 movie was, "Cinderella."
1958 – The United States launches the Vanguard 1 satellite.
1951 – Kurt Russell, American actor and producer was born in  Springfield, MA.
1952 – Barry Horne, English activist was born.
1955 – Gary Sinise, American actor, director, and bass player was born in Blue Island, IL.
1961 – Dana Reeve, American actress, singer, and activist was born.
1963 – The #1 movie was, "How the West was Won."
1964 – Rob Lowe, American actor and producer was born in Charlottesville, VA.
1967 – Billy Corgan, American singer-songwriter, guitarist, and producer was born in  Elk Grove Village, IL.
1971 – The #1 movie was, "Get Carter."
1972 – The #1 song on the Adult Contemporary Billboard is, "Without You," by Nilsson.
1985 – The #1 song on the Hot 100 Billboard was, "Can't Fight This Feeling," by  REO Speedwagon.
1987 – Rob Kardashian, American television personality was born in  Los Angeles, CA.
1994 – The #1 movie was, "Naked Gun 33⅓: The Final Insult."
1994 – The #1 song on the Hot 100 Billboard was, "The Sign," by  Ace Of Base.
2012 – The #1 movie was, "21 Jump Street."
2013 –  The #1 song on the Top Adult 40 Billboard was, "I Knew You Were Trouble." by  Taylor Swift.
2016 – Obama nominates Merrick Garland to Supreme Court.
2016 – Fox News cancels GOP debate after Trump drops out.
2017 – Mount Etna eruption injures 10.