March 18th Holidays & Trivia
Everyday has different holidays and celebrations most of us do not even know about. Here are the holidays for today, March 18th.
March 18th Holidays
Awkward Moments Day
Today is a day to recognize that we all feel a little awkward sometimes. Take this time to just laugh at yourself and realize we are all in the same boat!
Forgive Mom and Dad Day
No one is born a perfect parent. It takes many lessons and experiences over the years to get things right, and it will never be perfect. But as adults sometimes we look back and realize our parents were doing the best they could with what they had throughout the years. So today is the day to let go of past grudges and forgive mom and dad.  As Oscar Wilde put it, "Children begin by loving their parents; as they grow older they judge them; sometimes they forgive them."
Goddess of Fertility Day
April is named after Aphrodite but March 18th is her day! March 18th celebrates Aphrodite and other Gods and Goddess of fertility. And Spring represents birth and new life. 
National Sloppy Joe Day
March 18th is National Sloppy Joe Day! Here is a good #Recipe for you!
National Biodiesel Day
National Biodiesel Day on March 18th commemorates the birthday of Rudolf Diesel. Rudolf Diesel cared about the environment and invented the diesel engine and unveiled it at the World Fair in 1900. Biodiesel is a cleaner-burning, petroleum-free alternative to diesel that can be made from animal fat, vegetable oil, and recycled cooking oil. Diesel quote,  "…the use of vegetable oils for engine fuels may seem insignificant today, but such oils may become, in the course of time, as important as petroleum and the coal-tar products of the present time."
National Lacy Oatmeal Cookie Day
In honor of National Lacy Oatmeal Cookie Day here is a Recipe for you.
March 18th Horoscope Sign is Pisces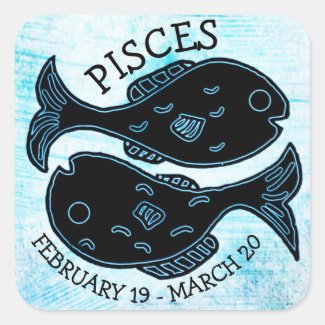 Time period: February 19 – March 20
Element: Water
Quality: Mutable
Ruling planet: Neptune
Symbol: Fish
Sign ruler: Neptune, Jupiter
Colors: Mauve, Lilac, Purple, Violet, Sea green
Best Partner Compatibility: Virgo, Taurus
Lucky Numbers: 3, 9, 12, 15, 18, 24
Traits: Emphatic, sensitive, truthful, compassionate, artistic, musical, spiritual. Also can be sad, a martyr, too trusting.
March 18th Trivia
1782 – John Caldwell Calhoun  was born.
1837 = Grover Cleveland d. 1908 22nd and 24th U.S. President  was born.
1954 – The #1 movie was, "The Long, Long Trailer," starring Lucille Ball and Desi Arnaz.
1963 – Vanessa Williams Miss New York, the first black Miss America and actress was born.
1965 – First Space Walk By Soviet cosmonaut Alexey A. Leonov. He exited the capsule Voskhod 2 for a 12-minute spacewalk.
1970 – Queen Latifah, American rapper was born in  Newark, NJ.
1972 –  First U.S. Navy ship named in honor of a black naval officer The USS Jesse L. Brown is launched. Jesse Brown was the first black American naval aviator and the first black naval officer killed in combat (1950, Korea).
1972 – Dane Cook, American comedian was born in Cambridge, MA.
1979 – Adam Levine, American singer was born in , Los Angeles, CA.
1984 – The #1 song on the Hot 100 Billboard was, "Jump," by  Van Halen.
1986 – The #1 movie was, "Police Academy 3: Back in Training."
1989 – Lily Collins, Actress was born in Guildford, United Kingdom.
1990 – Largest Art Theft A pair of thieves dressed as policeman steal $500,000,000 in art from the Isabella Stewart Gardner Museum in Boston.
1993 – The #1 movie was, "Teenage Mutant Ninja Turtles III."
2005 – After a lengthy legal battle over the right of her husband to unplug Terri Schiavo's   feeding against her family's wishes, the tube was removed resulting in her death 13 days later.
2007 = The #1 movie was, "300," starring Gerard Butler.
2015 – The #1 song on the Hot 100 Billboard was, "Uptown Funk!," by  Mark Ronson Featuring Bruno Mars.
2020 – Coronavirus is now in every state in the United States. See Map.