March 19th Holidays, Horoscope and History

March 19th Holidays List
Everyday there are funny quirky holidays that a  lot of people don't know about.
Here are today's!
Client's Day
An organization from the Klaipėda, Lithuanian has founded  International Clients Day in 2021 for their clients. This is how they wanted to celebrate the anniversary of its foundation. The goal of their celebration is to encourage all the companies globally to show more appreciation to their clients as they are the most valuable part of any business or organization. 

 Let's Laugh Day
Laughing boosts your immune system and just makes you feel good. So spread the cheer and be silly today. Post jokes on social media, watch funny videos with your family, just find ways to make others and yourself laugh today!
National Chocolate Caramel Day
Did you know that Milton Hershey not only made chocolate bars popular, but also caramel! In fact he started out selling caramel and later added chocolate to it! Just an interesting fact for National Chocolate Caramel Day!
 National Poultry Day
National Poultry Day has been recognized since 2004. Not sure who started it, but you can celebrate it by maybe giving yourself an omelet today!
March 19th Horoscope Sign is Pisces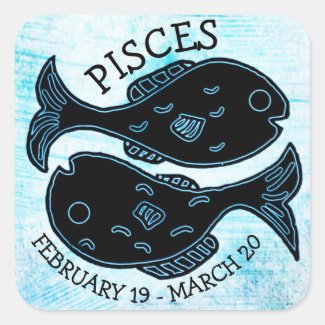 Time period: February 19 – March 20
Element: Water
Quality: Mutable
Ruling planet: Neptune
Symbol: Fish
Sign ruler: Neptune, Jupiter
Colors: Mauve, Lilac, Purple, Violet, Sea green
Best Partner Compatibility: Virgo, Taurus
Lucky Numbers: 3, 9, 12, 15, 18, 24
Traits: Emphatic, sensitive, truthful, compassionate, artistic, musical, spiritual. Also can be sad, a martyr, too trusting.
March 19th Trivia 
1848 – Wyatt Earp d. 1929 American gunfighter who led the gunfight at the O.K. Corral (1881) in Tombstone, Arizona was born in Monmouth, IL.
1913 – The #1 movie was Cleopatra.
1915 – The #1 movie was David Harum.
1931 – Nevada legalizes gambling.
1945 – Heaviest casualties sustained in WWII by a U.S. ship during the war The USS Franklin is hit by a Kamikaze bomber, killing 832 sailors.
1947 Glenn Close American Tony-winning actress was born in Greenwich, CT.
1953 – First TV broadcast of the Academy awards The Greatest Show on Earth wins the Oscar for Best Picture.
1955 – Bruce Willis American Emmy-winning actor. Film: Die Hard (1988). TV: Moonlighting was born in Idar-Oberstein, Germany.
1957 – The #1 movie was, "Funny Face," starring Audrey Hepburn.
1962 – The #1 song on the Hot 100 Billboard was,"Hey! Baby," by  Bruce Channel.
1967 – The #1 movie was, "In Like Flint."
1977 – The #1 song on the Adult Contemporary Billboard was, "Sam," by Olivia Newton-John.
1985 – The #1 song on the Hot 100 Billboard was, "Can't Fight This Feeling." by  REO Speedwagon. 
1988 – The #1 movie was, "Police Academy 5: Assignment Miami Beach."
1998 – The #1 song on the Hot 100 Billboard was, "Gettin' Jiggy Wit It," by  Will Smith.
2003 –  Iraq War begins when U.S. President George W. Bush announces, "…coalition forces are in the early stages of military operations to disarm Iraq, to free its people and to defend the world from grave danger."
2015 – The #1 movie was, "The Divergent Series: Insurgent."
2017:  Rock legend Chuck Berry dies at 90.
2019 – Floods continue across the Midwest from Nebraska to Wisconsin after record snows then lowering temperatures this Spring.