March 26th Holidays, Horoscope and History

All About March 26th
Holidays, Horoscope and History
Welcome to Time for the Holidays! Today we will talk about everything March 26th. We will discuss daily holidays, health awareness days, celebrity birthdays, horoscope traits, historical events and many other random things! If it's your birthday tell us below so we can wish you a Happy Birthday!

March 26th Holidays
Legal Assistants Day
We could not find much background on this disease other than other websites listing it. So if you know more, tell us below in the comments. Otherwise, if you have a legal assistant, then today is a great day to do something extra for them.
National Make Up Your Own Holiday Day
So have some fun thinking of what kind of holiday you would make up today. A public holiday, national holiday or legal holiday is a holiday generally established by law and is usually a non-working day during the year. If you want to make up your own holiday and make it official, you may have to talk to your local representative – only an official act of the legislature or government can make a holiday a national day.
National Nougat Day
Nougat is that yummy gooey center of many candy bars. It is usually made of whipped egg whites, honey or sugar, roasted nuts, and sometimes candied fruit. You know how to celebrate this holidays!
National Spinach Day
Today on March 26th we celebrate spinach! Spinach is a healthy source of iron, potassium, magnesium, Vit A & K and a good source of fiber. Make a dish with spinach in it today! Here are the benefits of Spinach.
Purple Day
Purple Day is a global grassroots event formed with the intention to increase worldwide awareness of epilepsy, and to dispel common myths and fears of this neurological disorder. To learn more visit www.purpleday.org.
Solitude Day
Take this day to sit alone and reflect. Try to be alone with your thoughts. Sit in quietness and think about how your life is going, are you achieving your goals? Are you happy? Are maybe you just need a break from it all and just need a quiet day to rest your soul and clear your mind.
Support Epilepsy Awareness
March 26th Horoscope Sign is Aries
Time period: March 21 – April 19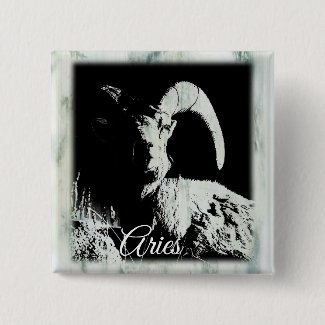 Birthstones:
Topaz, Aquamarine, Jasper, Heliotrope, Diamond
Spirit Color: Red
Flower: Thistle & honeysuckle
Romantic Compatibility: Sagittarius
Traits: Independent, passionate, competitive, perfectionists, honest, energetic, sexy but can be closed minded, uncompromising and honest to a fault.
What do these celebrities have in common?
 March 26th Trivia
If you were born today you are an Aries.
1812 – An earthquake devastates Caracas, Venezuela.
1820 – Future Mormon church leader Joseph Smith has his "First Vision" in a wooded area of New York, according to Mormon scholars.
1845 – Patent awarded for adhesive medicated plaster, precursor of band-aid.
1863 – Voters in West Virginia approve gradual emancipation of slaves.
1872 – Thomas J Martin patents the fire extinguisher.
1885 – Eastman Film Co manufactures 1st commercial motion picture film.
1917 – The #1 movie is The Poor Little Rich Girl.
1927 – The #1 song was Stardust by Hoagy Carmichael.
1944 – Diana Ross, American Singer, songwriter was born in Detroit, MI. She went on to become lead singer of the vocal group The Supremes, and had a successful solo career too. Her songs include Missing You, Endless Love, Upside Down, Aint No Mountain High Enough and many more.
1948 – Steven Tyler, front Singer of Aerosmith is born. Their songs include Don't Wanna Miss a Thing, Dream On, Sweet Emotion, Walk This Way and many more!
1953 – Dr. Jonas Salk announced that he has developed vaccine for Polio. He never patented it saying it belonged to humanity. He also first tested it on himself. Read More
1955 -The #1 movie was Blackboard Jungle.
1960 – Jennifer Grey known for her role in Dirty Dancing was born.
1982 – A groundbreaking ceremony for the Vietnam Veterans Memorial is held in Washington, D.C..
1985 – Keira Knightley, English Actress was born. She has starred in the movies Pride and Prejudice, Pirates of the Caribbean, Atonement, Love Actually, Star Wars: Episode I – The Phantom Menace and many more.
1987 – The #1 song was Lean on Me by Club Nouveau according to PlaybackFM.
1992 – Former heavyweight boxing champion Mike Tyson, accused of raping 18-year-old beauty-pageant contestant Desiree Washington, is found guilty by an Indiana jury.
1992 – The #1 movie was White Men Can't Jump.
1997 – Thirty-nine bodies found in the Heaven's Gate cult suicides.
1999 – A jury in Michigan finds Dr. Jack Kevorkian guilty of second-degree murder for administering a lethal injection to a terminally ill man.
1999 – The #1 song was Believe by Cher according to PlaybackFM.
2011 – The #1 movie was Diary of a Wimpy Kid: Rodrick Rules according to PlaybackFM.
2020 – As of today the Coronavirus stats are Infected: 493,670 Deaths: 22,203 Recovered: 119,785.
Personalized Easter Cards & Stickers