March 27th Holidays, Horoscope and History

March 27th Holidays
Celebrate Exchange Day
The National Exchange Club is celebrated March 27th which is the anniversary of the founding of the first local Exchange Club, in Detroit, Michigan, in 1911. Exchange Clubs sponsor activities using their three Programs of Service—Americanism, Youth Programs, and Community Service—as well as their National Project which focuses on the prevention of child abuse.
National Joe Day
Celebrate all that is "Joe" today. Whether watching a movie with your favorite actor Joe Pesci in it, or changing your name for the day to any version of Joe, such as Josephine, Joey or whatever. Or maybe drink a cup of Joe.
National Spanish Paella Day
Every March 27th is the annual observance of National Spanish Paella Day, A rice dish from Spain. Here is a Recipe to help you Celebrate! Spanish Paella Recipe
Quirky Country Music Song Titles Day
Name a funny country song title! That simple.
World Theatre Day
World Theatre Day is an annual international observance celebrated on March 27th. It was initiated in 1961 by the International Theatre Institute, being the date of the opening of the "Theatre of Nations" season in Paris. Part of the celebration is the circulation of the World Theatre Day International Message through which at the invitation of ITI, a figure of world stature shares his or her reflections on the theme of Theatre and a Culture of Peace. You can see each years message here.

March 27th Horoscope Sign is Aries
Time period: March 21 – April 19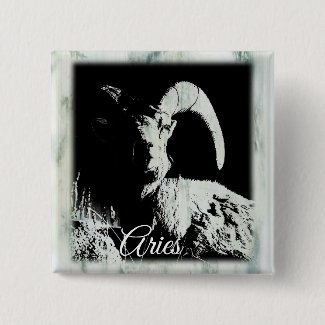 Birthstones:
Topaz, Aquamarine, Jasper, Heliotrope, Diamond
Spirit Color: Red
Flower: Thistle & honeysuckle
Romantic Compatibility: Sagittarius
Traits: Independent, passionate, competitive, perfectionists, honest, energetic, sexy but can be closed minded, uncompromising and honest to a fault.
March 27th Trivia
1845 – Wilhelm Röntgen German physicist, Nobel Prize laureate was born.
1962 – The #1 movie was, "Sweet Bird of Youth."
1963 – Quentin Tarantino American director, screenwriter, producer was born in Knoxville, TN.
1970 = Mariah Carey American singer-songwriter was born in Huntington, NY.
1971 – The #1 song on the Adult Contemporary Billboard was, "(Where Do I Begin) Love Story," by Andy Williams.
1976 = Fergie Duhamel, (Fergie), an American singer, songwriter was born in Hacienda Heights, CA.
1977 – The worst air crash in history occurs in Tenerife, Spain when 583 people died when 2 Boeing 747 aircraft collided on the runway.
1978 – The #1 movie was, "Gray Lady Down."
1984 – The #1 movie was, "Police Academy."
1985 – The #1 song on the Hot 100 Billboard was, "Can't Fight This Feeling," by REO Speedwagon.
1993 – The #1 song on the Hot Country Songs Billboard was, "Heartland," by George Strait.
2002 – Passover massacre: A Palestinian suicide bomber kills 29 people at a Passover seder in Netanya, Israel.
2002 – Nanterre massacre: In Nanterre, France, a gunman opens fire at the end of a town council meeting, resulting in the deaths of eight councilors; 19 other people are injured.
2005 – The #1 song on the Adult Top 40 was, "Boulevard Of Broken Dreams," by Green Day.
2006 – The #1 movie was, "Ice Age: The Meltdown."
2014 – Philippines signs a peace accord with the largest Muslim rebel group, the Moro Islamic Liberation Front, ending decades of conflict.
2017 – U.S. airstrike in southeast Afghanistan has killed an al Qaeda leader, Qari Yasin, who was believed to have been behind a 2008 suicide truck bombing that killed more than 50 people at a Marriott hotel in Pakistan,
2018 – Wisconsin students hold 50-mile protest march against gun violence.
Personalized Easter Cards & Stickers