March 28th Holidays, Horoscope and History

March 28th Holidays
Children's Picture Book Day
A picture book is usually a children's book that has pictures along with text to help tell a story. Most of us have memories from when we were little reading Dr Seuss, Berenstain Bears, Where the Wild Things Are,  Goodnight Moon or many of the other children's books out there. We pass these traditions down to our own children. Tell us in the comments what your favorite children's book is.
Eat an Eskimo Pie Day
March 28th is Eat an Eskimo Pie Day. You know that delicious vanilla ice cream covered in  lovely chocolate on a stick? Well maybe this holiday will soon have a name change as the brand Eskimo Pie decided to  announce a name change amid racial equity conversation in 2020. Eskimo Pie announced it will be changing i Other brands that changed their names are  Aunt Jemima, Uncle Ben's, Cream of Wheat, and Mrs. Butterworth's announcing brand overhauls in the wake of Black Lives Matter protests in the United States. Eskimo Pie says, "We are committed to being a part of the solution on racial equality, and recognize the term is derogatory," Elizabell Marquez, head of marketing for parent company Dreyer's Grand Ice Cream, told the Wall Street Journal in a statement. It's not the first name change, it was orginally called the "I Scream Bar." Dreyer's has announced it will now be called  Edy's Pie.
National Black Forest Cake Day
Black Forest cake is the English name for the German dessert Schwarzwalder Kirschtorte, meaning "Black Forest cherry torte." Yummy chocolatey layers of cake  with whipped cream and cherries between each layer to make up the Black Forest cake. Here is a Black Forest Cake Recipe for you.
National Hot Tub Day
A holiday for hot tub enthusiasts, this day comes shortly after the beginning of Spring, a good time to get your hot tub cleaned and ready for the summer! And who's complaining? Hot tubs are so therapeutic and relaxing.
National Something On a Stick Day
So today is about food. Tell us your favorite food that can be eaten on a stick. Some foods that can be eaten on a stick are corn dogs, cotton candy, marshmallows, corn on the cob, help us think of more!
Weed Appreciation Day
This holiday is to remind us that weeds can be beautiful and beneficial to us and our ecosystem too! Weeds are often used for for food and as herbs to help us heal. Take for example the dandelion, dandelion greens  can be eaten by humans, added to salads and teas, and also the flower is a food source for insects and some birds.  Nutritionally, dandelions contain a source of vitamin A and C, calcium, iron, and fiber. In traditional Chinese and Native American medicine, dandelion root has long been used to treat stomach and liver conditions. Herbalists today believe that it can aid in the treatment of many ailments, including acne, eczema, high cholesterol, heartburn, gastrointestinal disorders, diabetes, and even cancer. This is just an example of one weed, check out other weeds and their benefits from Natural Living Ideas.
March 28th Horoscope Sign is Aries
Time period: March 21 – April 19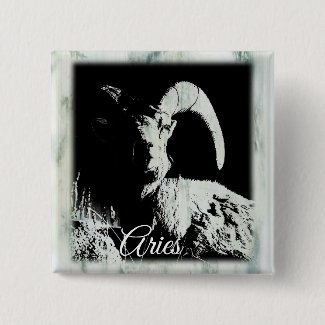 Birthstones:
Topaz, Aquamarine, Jasper, Heliotrope, Diamond
Spirit Color: Red
Flower: Thistle & honeysuckle
Romantic Compatibility: Sagittarius
Traits: Independent, passionate, competitive, perfectionists, honest, energetic, sexy but can be closed minded, uncompromising and honest to a fault.
If you were born today your Zodiac sign is Aries.
1584 – Ivan the Terrible Russian Tsar died. He passed away due to a stroke while playing chess with Bogdan Belsky on leaving   the Russian throne to his unfit middle son, Feodor because he murdered his eldest son. 
1955 – Reba McEntire American singer-songwriter, producer, actress was born in  McAlester, OK. She started as a country singer with hit songs like Fancy and Does He Love You, and eventually went into acting, including her own self named  sitcom Reba.
1961 – The #1 movie was, "One Hundred and One Dalmatians."
1969 – Dwight D. Eisenhower American general, politician, 34th President of the United States passed away at 78 years old from congestive heart failure. You can read about his life here. 
1970 – Vince Vaughn, was born in Minneapolis, MN.
American actor. You have seen Vaughn in The Internship, Couples Retreat, Dodgeball, The Breakup and many more.
1975 – Kate Gosselin American TV personality known for her reality show Jon & Kate Plus 8, was born today.
1976 – The #1 song on the Hot 100 Billboard was, "December, 1963 (Oh, What a Night)," by  The 4 Seasons.
1979 – Three Mile Island nuclear power plant near Middletown, Pa, experiences a partial meltdown and  radioactive leak The This was the most serious accident in U.S. commercial nuclear power plant operating history up to this date. A combination of equipment malfunctions, design-related problems and worker errors led to TMI-2's partial meltdown and very small off-site releases of radioactivity. The NRC conducted many studies, and it was found not to have a negative health effect on the 2 million people around this area. It's aftermath brought about sweeping changes involving emergency response planning, reactor operator training, human factors engineering, radiation protection, and many other areas of nuclear power plant operations.
1981 – Julia Stiles, American actress was born in New York City, NY. She has starred in the movies Riviera, Hustlers, Jason Bourne, Save the Last Dance and many more.
1981 – The #1 movie was, "Omen III: The Final Conflict."
1983 – The #1 song on the Hot 100 Billboard was," Billie Jean," by  Michael Jackson.
1986 – Lady Gaga American singer-songwriter, producer, actress was born in New York City, NY. Her popular songs are Poker Face, Shallow, Bad Romance and a ton more, plus she starred in American Horror Story and A Star is Born.   
1990 – United States President George H. W. Bush posthumously awards Jesse Owens the Congressional Gold Medal.
1993 – The #1 movie was, "Teenage Mutant Ninja Turtles III."
1994 – The #1 song on the Mainstream Top 40 Billboard was, "The Sign," by  Ace Of Base.
2021 – Rioters who had zip-ties arrested as roundup of the rioters at the US Capitol insurrection continues. [The Week]
2021 – The news reports that Amazon removed Parler, a social media platform embraced by conservatives as an alternative to Facebook and Twitter, from its cloud hosting service, temporarily knocking the service off the internet due to the violence erupting from extremists. [The Week]
2021 – Capitol Police officer, Howard Liebengood, dies from suicide after being stressed from fighting off  mobs at the Capitol Riot.
Personalized Easter Cards & Stickers