March 29th Holidays, Horoscope and History

All About March 29th
Holidays, Horoscope and History
Welcome to Time for the Holidays!
Today we will talk about March 29th. We will touch on today's daily holidays and the history behind them. We will talk about today's horoscope sign which is Aries. We will also get into the history of today, such as famous birthdays, historical events, popular songs and movies through the years on this day and other fun random trivia. Hope you find something interesting! If it is your birthday today, let us know in the comments so we can wish you a Happy Birthday!
Everyday if full of fun quirky holidays along with some important serious awareness campaigns. Look through the list for March 29th and see if there is anything you'd like to celebrate or observe today.
March 29th Holidays List
Knights of Columbus Founders Day
The Knights of Columbus, a Catholic and family fraternal organization, celebrates its anniversary today. On March 29, 1882, Father Michael J. McGivney gathered together with other Catholics with similar and established the order's first council in the basement of St. Mary's Church in New Haven, Connecticut, where he was an associate pastor. The day is observed to honor and remember how Knights are important to parishes and communities. Councils are to take part so that they are reminded of what some of the accomplishments of Knights of Columbus have been, what the ideals of the order are, and what some achievements of the local council have been. Here is the Founders Day Press Release. 
National Lemon Chiffon Cake Day
Did you know that the recipe for the chiffon cake was a closely guarded secret for years? Back in the 1920s, Henry Baker started to tinker around with the angel food cake recipe trying to make a lighter richer cake. Henry was an insurance salesman that changed his career to catering.  In 1927 he came upon a combination of ingredients and methods to produce the airy richness he was striving for. He kept his recipe a secret. He offered his services to the Brown Derby Restaurant in Los Angeles which catered to Hollywood's elite. Until 1947, he was the only person to bake chiffon cakes. The secret to Baker's recipe was to combine egg whites and baking powder to create the airiness of the cake. He also added vegetable oil which at the time was not commonplace. In 1947, Baker sold his recipe to General Mills for an undisclosed amount. Get the Recipe Here for this yummy Lemon Chiffon Cake by  Jo Cooks.
National Mom and Pop Business Owners Day
Rick and Margie Segel founded National Mom and Pop Business Owners Day in honor of couples like his parents whose successful hat shop opened in 1939 and grew into a 10,000 square feet and $2 million clothing store. Mom and Pop shops are usually those local businesses that started from scratch and can be handed down for generations. Today is a good day, really every day is, to support these businesses.
Smoke and Mirrors Day
Smoke and mirrors is an English language phrase that is used to describe things and actions that are deceptive, manipulative, or lack complete explanation. Many magicians use smoke and mirrors to do their magic tricks such as making someone appear and disappear.
Vietnam Veterans Day
National Vietnam War Veterans Day is observed every year on March 29 and is a way to thank and honor our nation's Vietnam veterans and their families for their service and sacrifices.
March 29th Horoscope Sign is Aries
Time period: March 21 – April 19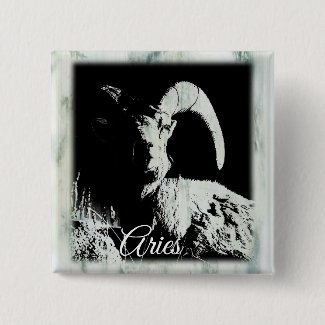 Birthstones:
Topaz, Aquamarine, Jasper, Heliotrope, Diamond
Spirit Color: Red
Flower: Thistle & honeysuckle
Romantic Compatibility: Sagittarius
Traits: Independent, passionate, competitive, perfectionists, honest, energetic, sexy but can be closed minded, uncompromising and honest to a fault.
March 29th Trivia
March 29 is the 88th day of the year.
If you were born on March 29th you are Zodiac sign Aries.
845 – Paris is sacked by Viking raiders, probably under Ragnar Lodbrok, who collects a  huge ransom in exchange for leaving.
1549 – The city of Salvador da Bahia, the first capital of Brazil, is founded.
1792 – King Gustav III of Sweden dies after being shot in the back at a midnight masquerade ball at Stockholm's Royal Opera.
1959 – Perry Farrell, American singer-songwriter is born.
1973 – Vietnam War: The last United States combat soldiers leave South Vietnam.
1974 – NASA's Mariner 10 becomes the first space probe to fly by Mercury.
1980 – The #1 song on the Hot 100 Billboard was, "Another Brick In The Wall (Part II)," by  Pink Floyd.
2016 – Patty Duke, American actress passes away.
2017 – The United Kingdom invokes Article 50, beginning the formal process of Brexit.
Personalized Easter Cards & Stickers