March 30th Holidays, Horoscope and History

All About March 30th
Holidays, Horoscope and History
Welcome to Time for the Holidays! Thanks for stopping by! We hope you find something interesting about today! Below we talk about the history behind today's holidays and observances. We will discuss the traits of the horoscope sign Aries. We will also touch on the history of today including historical events, celebrity birthdays, pops songs and movies and other random trivia. If it's your birthday, please tell us below so we can wish you a Happy Birthday!
March 30th Holidays
Everyday there are reasons to celebrate. Did you know that all these fun and quirky holidays fall on today?
Grass is Always Browner on the Other Side of the Fence Day
Today is a day to be grateful for all that you do have. Sometimes we covet what someone else, but today take a good look at your life and all that you have. ♥

National Doctors Day
National Doctors' Day is a day to recognize the contributions of physicians to our personal lives and communities. Winder, Georgia, observed the first Doctors Day on March 30, 1933. Dr. Charles B. Almond's wife, Eudora Brown Almond, came up with the idea to have a day to honor doctors. It was originally celebrated by mailing cards and placing flowers on the graves of deceased doctors. Red carnations are often presented to doctors today because it represents representing love, charity, sacrifice, bravery, and courage.  The red carnation is commonly used as the symbolic flower for National Doctors Day. On February 21, 1991, President George H.W. Bush proclaimed National Doctors Day to honor the Nation's physicians for their dedication and leadership. 

National I am in Control Day
On March 30th in in 1981, the President was being rushed to surgery with a bullet lodged in his lung after an attempted assassination. His Secretary of State Alexander Haig said his famous quote,  "As of now, I am in control here in the White House."  Haig later explained that he only meant that he was in charge until Vice President George Bush could be sworn in. Bush was en route at the time. That started this observance but over the years it has evolved to a day when people try to take control back in their lives. So whatever you feel is out of control, today is a good day to tackle it.

National Virtual Vacation Day
Terrance Talks Travel founded National Virtual Vacation Day in 2016 to share the genius and potential of Virtual Vacations. In 2018, the Registrar of National Day Calendar® proclaimed the day to be observed annually on March 30th. So visit TerranceTalksTravel.com and learn about there Virtual, Cheap and Unknown travel tips and affordable vacations.
Pencil Day
Hymen Lipman received the first patent for attaching an eraser to the end of  pencils on March 30th in 1858. So this day is to honor Hymen Lipman and the convenient pencils he created. Lipman was a creative inventor and also was the first to put adhesive on the flap of envelopes.
Take a Walk in the Park Day
Now that the weather is getting warmer, it is a good day to get out of the house and take a stroll through the park. Smell the fresh air, find the flowers starting to bloom, listen to the birds singing. Just get out and clear your mind and enjoy some nature!
Turkey Neck Soup Day
If you do not know what turkey neck soup is, you are not alone. Here is a recipe for you: momsdish.com/recipe/turkey-neck-soup
World Bipolar Day
Observed on March 30th annually World Bipolar Day is celebrated each year on March 30th, which is the birthday of Vincent Van Gogh, who was posthumously diagnosed as having bipolar disorder. The vision of World Bipolar Day (WBD) is to bring world awareness to bipolar disorders and to eliminate social stigma.

March 30th Horoscope Sign is Aries
Time period: March 21 – April 19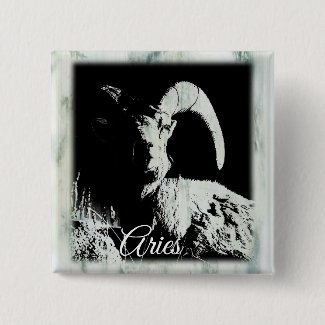 Birthstones:
Topaz, Aquamarine, Jasper, Heliotrope, Diamond
Spirit Color: Red
Flower: Thistle & honeysuckle
Romantic Compatibility: Sagittarius
Traits: Independent, passionate, competitive, perfectionists, honest, energetic, sexy but can be closed minded, uncompromising and honest to a fault.
March 30th Trivia
1883—Jan Matzeliger was issued patent #274,207 for a "lasting device for shoes." Matzeliger's invention made the mass production of inexpensive shoes possible.

1945 – Eric Clapton, singer,  guitarist was born.

1968 – Celine Dion was born in Charlemagne, Canada.

1981 – U.S. President Ronald Reagan is shot in the chest outside a Washington, D.C., hotel by John Hinckley, Jr. also shooting three others.

1998 – Rolls-Royce was purchased by BMW in a $570 million deal. 

1982 – The Space Shuttle program: STS-3 Mission is completed with the landing of Columbia at White Sands Missile Range, New Mexico.

2016 – A U.S. district judge in Hawaii, Derrick Watson, on Wednesday extended his nationwide halt on President Trump's "travel ban," which seeks to temporarily block entry to the U.S. by refugees and people from six majority Muslim nations.

2017 – Noor Salman was found not guilty of all charges related to her husband's 2016 Orlando massacre.

2020 – Bill Withers, 'Lean On Me' and 'Lovely Day' singer, dies at 81.