March 3rd Holidays, Horoscope and History

March 3rd Holiday List
How to Support These Celebrations?
I suppose you could support today by sitting down with a glass of Mulled Wine, and an ice cream cone while nibbling on some A Old Forest Salami by HolanDeli while
happily sitting next to the Peach Blossoms your dogs and cats picked for you today.
33 Flavors Day
I Want You to be Happy Day
National Anthem Day
National Cold Cuts Day
National Mulled Wine Day
Peach Blossom Day
What if Cats and Dogs Had Opposable Thumbs Day
March 3rd Horoscope Sign is Pisces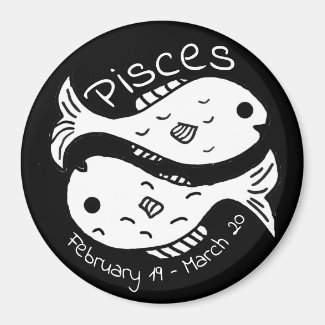 Time period: February 19 – March 20
Element: Water
Quality: Mutable
Ruling planet: Neptune
Symbol: Fish
Sign ruler: Neptune, Jupiter
Colors: Mauve, Lilac, Purple, Violet, Sea green
Best Partner Compatibility: Virgo, Taurus
Lucky Numbers: 3, 9, 12, 15, 18, 24
Traits: Emphatic, sensitive, truthful, compassionate, artistic, musical, spiritual. Also can be sad, a martyr, too trusting.
March 3rd History
1845 – Florida is admitted as the 27th U.S. state.
1847 – Alexander Graham Bell, Scientist was born Edinburgh, United Kingdom.
1849 – The Territory of Minnesota was created.
1913 –  Thousands of women march in a suffrage parade in Washington, D.C. the day before Woodrow Wilson's inauguration, marching the same route that the inaugural parade would take place the next day, to illustrate women's exclusion from the democratic process. This was organized by the National American Woman Suffrage Association (NAWSA). Read More & See Pictures.
1938 – The #1 movie was, "The Buccaneer."
1967 – The #1 movie was, "Hurry Sundown."
1982- Jessica Biel, American actress was born in Ely, MN.
1984 – The #1 song on the Hot 100 Billboard was, "Jump," by  Van Halen.
1985 – A magnitude 8.3 earthquake strikes the Valparaíso Region of Chile, killing 177 and leaving nearly a million people homeless.
1986 – The #1 movie was, "Pretty in Pink," starring Molly Ringwald and Andrew McCarthy.
1990 – The #1 song on the Hot 100 Billboard was, "Escapade," by  Janet Jackson.
1997 – The #1 movie was, "Private Parts.
1997 – Camila Cabello, American-Cuban singer-songwriter was born in Cojímar, Havana, Cuba.
2005 – Steve Fossett becomes the first person to fly an airplane non-stop around the world solo without refueling.
2008 – The #1 movie was, "10,000 BC. '
2018 – The #1 song on the Adult Top 40 Billboard was, "Havana," by Camila Cabello Featuring Young Thug.
2019 – Tornadoes hit Alabama causing mass destruction and killing several people including many children.
2019 – US President Donald Trump and North Korea's Kim Jong-un meet to try to  make Nuclear deals but meetings end suddenly with no deals made.
2020 – Tornadoes hit Tennessee killing at least 22 people.
Time for the Holidays Social Media Accounts