March 4th Holiday, Horoscope and History

March 4th Holiday List
Benjamin Harrison Day
The grandson of William Henry Harrison, the ninth president of the United States, Benjamin Harrison followed in also served as the nation's twenty-third president from 1889–1893. We honor him today, on March 4, the date on which Harrison and all presidents until 1937 were inaugurated.
Courageous Follower Day
Today, March 4th is about understanding why courageous followers are even more important than fearless leaders. Learn more  at https://365holidaysayear.com/2019/03/04/courageous-followers-day/.

Employee Appreciation Day
March 4th is a day for companies to thank their employees for their hard work and effort throughout the year. This day was created for the purpose of strengthening the bond between employer and employee.

Holy Experiment Day
March 4th encourages us to teach others about our religion and for you to learn about others. If you are not one to pray, then try prayer today, do something new regarding religion.
Hug a GI Day
Thank your servicemen and women today by giving their a hug and letting them know you appreciate their service.
International GM's Day
Marth 4th is also the anniversary of the sad 2008 passing of Dungeons & Dragons co-creator Gary Gygax. GM's Day is an annual day to show your GM (or DM, or Storyteller, or Referee) how much you appreciate them. 

March 4th Horoscope Sign is Pisces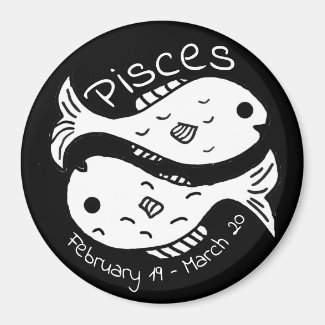 Time period: February 19 – March 20
Element: Water
Quality: Mutable
Ruling planet: Neptune
Symbol: Fish
Sign ruler: Neptune, Jupiter
Colors: Mauve, Lilac, Purple, Violet, Sea green
Best Partner Compatibility: Virgo, Taurus
Lucky Numbers: 3, 9, 12, 15, 18, 24
Traits: Emphatic, sensitive, truthful, compassionate, artistic, musical, spiritual. Also can be sad, a martyr, too trusting.
March 4th Trivia
1152 – Frederick I Barbarossa was elected King of Germany.
1789 – The first Congress of the United States meets in New York City, putting the United States Constitution into effect.
1791 – Vermont is admitted to the United States as the fourteenth state.
1882 – Britain's first electric trams run in east London.
1917 – The #1 movie was, "20,000 Leagues Under the Sea."
1943 – World War II: The Battle of the Bismarck Sea in the south-west Pacific ends.
The #1 movie was, "The Lady in the Dark."
1954 – Catherine O'Hara, American-Canadian actress was born in Toronto, Canada.
1957 – The #1 movie was, "Funny Face, starring Fred Astaire and Audrey Hepburn."
1963 – Jason Newsted, American heavy metal singer-songwriter and Bass guitarist with the band Metallica was born.
1969 – Chaz Bono, American writer, LGBT rights activist and son of Cher, is born in , Los Angeles, CA.
1982 – The #1 movie was, "On Golden Pond," starring Jane and Henry Fonda.
1986 – The Soviet Vega 1 begins returning images of Halley's Comet and the first images of its nucleus.
1988 – Josh Bowman, Actor was born in Royal Borough of Windsor and Maidenhead, United Kingdom.
The #1 song on the Hot 100 Billboard was, "Father Figure," by George Michael.
1993 – Bobbi Kristina Brown, daughter of Whitney Houston and Bobby Brown is born in Livingston, NJ.
1994 – John Candy, Canadian comedian and actor, died of a heart attack in Durango, Mexico at age 43.
1998 – The Supreme Court of the United States rules that federal laws banning on-the-job sexual harassment also apply when both parties are the same sex.
1998 – The #1 song on the Adult Top 40 is, "3 AM," by matchbox 20.
2009 – The #1 movie was, "Watchman,"
2010  – Ram Singh Chauhan creates the World Record for the longest mustache  at 14 feet. [GH]
2013 – The #1 song on the Adult Top 40 is, "Try," by Pink.
2016 – In a GOP debate, Ted Cruz and Marco Rubio urged the Republican Party to unite against Donald Trump  saying the frontrunner lacked the conservative credentials and judgment to be the party's presidential nominee. They traded insults with Trump, who called Rubio "little Marco" and accused both Rubio and Cruz of lying about him.
2016 – Kim Jong Un orders nuclear weapons to be ready for firing at any time
2017 – President Donald Trump, in a tweet, accused former president Barack Obama of tapping the phones at Trump Tower headquarters, but offered no evidence.
2018 – The #1 song on the Hot 100 Billboard was, "God's Plan," by Drake.
2019 – Luke Perry, American actor known for his roles as Dylan in 90210 and Fred Andrews on Riverdale, passed away from a stroke at the Saint Joseph Medical Center Burbank, Burbank, CA.
2021 – Conspiracy theorists and Trump supporters promote a theory that Donald Trump will become president again today and there are ongoing threats to the Capitol again. [Independent]
2021 – Coronavirus cases are at Total cases = 115M and Covid deaths are at 2.56M worldwide. [Covid Alert]
Time for the Holidays Social Media Accounts