March 6th Holidays, Horoscope and History

All About March 6th
Holidays, Horoscope and History
Welcome to Time for the Holidays. Thank you for stopping by our page all about March 6th's holidays, horoscope and history. You will find information about today's celebrity birthdays, historical events, #1 songs and movies and other random trivia about today. If it's your birthday, let us know below in the comments so we can wish you a Happy Birthday!
March 6th Holiday List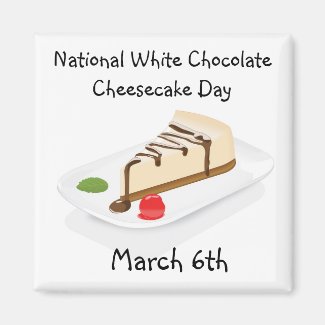 Dentist's Day 
On March 6th in 1790, American dentist John Greenwood served as a personal dentist of George Washington.  He had invented the first known dental foot engine. No one is sure if this is why Dentist's Day is on March 6th but it is presumed so.
National Dress Day 
National Dress Day was founded by Ashley Lauren as a way for people to celebrate the dress and to relive their favorite memories about this article of clothing.
National Frozen Food Day
The American inventor, entrepreneur, and naturalist Clarence Frank Birdseye II developed the method for the flash freezing to preserve flavor and quality of foods. On January 6th in 1930, a test marketing program began in Springfield. The company offered 27 items, from vegetables and fruits to fish and meats. The products passed the consumer test and eventually transformed Americans' diet by increasing seasonal availability, variety, and healthfulness of preserved foods. Hello, Fish sticks! Today, his name in nearly every canned goods and frozen food aisle in every grocery store in America.

National Oreo Cookie Day 
We are not sure the origin of National Oreo Cookie Day. The name "Oreo" was first trademarked on March 14, 1912 and we couldn't find anything that pointed at March 6th as an important day but we're guessing that will not stop anyone from celebrating!  I think we all know how to celebrate this day!
National White Chocolate Cheesecake Day
Every January 6th is National White Cheesecake day. Here is a recipe for you to try! Contest Winning White Chocolate Cheesecake Recipe.
March 6th Horoscope Sign is Pisces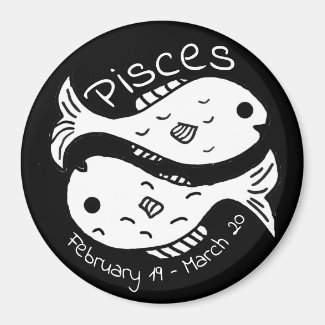 Time period: February 19 – March 20
Element: Water
Quality: Mutable
Ruling planet: Neptune
Symbol: Fish
Sign ruler: Neptune, Jupiter
Colors: Mauve, Lilac, Purple, Violet, Sea green
Best Partner Compatibility: Virgo, Taurus
Lucky Numbers: 3, 9, 12, 15, 18, 24
Traits: Emphatic, sensitive, truthful, compassionate, artistic, musical, spiritual. Also can be sad, a martyr, too trusting.
March 6th Trivia
1564 – Michelangelo di Lodovico Buonarroti Simoni, aka Michelangelo, Italian sculptor, artist and poet of the High Renaissance born in Italy.
1906 – Lou Costello, American comedian, known for his double act with straight man Bud Abbott and their routine "Who's on First?" was born in Paterson, NJ.
1923 – Ed McMahon, actor, radio personality and Johnny Carson sidekick, was born in Detroit, MI.
1927 – Gordon Cooper, American astronaut was born in  Shawnee, OK.
1930 –  Clarence Birdseye tests frozen food: A test marketing program began in Springfield. The company offered 27 items, from vegetables and fruits to fish and meats. The products passed the consumer test and eventually transformed Americans' diet by increasing seasonal availability, variety, and healthfulness of preserved foods. Hello, Fish sticks! [Mass Moments]
1944 – Mary Wilson, member of The Supremes, was born in Greenville, MS.
1946 – David Gilmour, member of rock band Pink Floyd was born in Cambridge, UK.
1947 – Rob Reiner, American actor was born in The Bronx, New York City, NY.
1950 – The #1 movie was, "Cinderella."
1951 – Stedman Graham, owner of  S. Graham & Associates, mostly known for being Oprah Winfrey's partner, was born in  Whitesboro-Burleigh, NJ.
1962 – the #1 movie was, "State Fair."
1963 – The #1 song on the Adult Contemporary Billboard was, " Rhythm Of The Rain," by   The Cascades.
1965 – Premier Tom Playford of South Australia loses power after 27 years in office.
1968 – Moira Kelly, American actress known for playing roles in films like The Cutting Edge, Twin Peaks: Fire Walk with Me, One Tree Hill, The Twilight Zone and The Resident was born in Queens, New York, NY.
1972 – Shaquille O'Neal, American basketball player was born in  Newark, NJ.
1979 – The #1 movie was, "The Deer Hunter."
1981 – The #1 song on the Hot 100 Billboard was, "I love a Rainy Night," by Eddie Rabbit.
1986 – The #1 song on the Hot 100 Billboard was, "Kyrie," by  Mr. Mister.
1992 – The #1 movie was, "Wayne's World," starring Michael Myers and Dana Carvey.
1993 – Researchers reported the detection of the gene behind Lou Gehrig's disease, a fatal disorder of the nervous system. [Source]
1997 – Alisha Boe, Norwegian-Somali actress, best known for her role as Jessica Davis in the Netflix drama series 13 Reasons Why, was born in Oslo, Norway
2001 – Milo Manheim, actor and singer known for his role as Zed in the Disney movie, Zombies was born in  Venice, Los Angeles, CA.
2005 – The #1 song on the Adult Top 40 Billboard was, "Boulevard Of Broken Dreams," by Green Day.
2016 – Peyton Manning reportedly retires from the NFL.
2016 – In the long, scathing note, C.K. urges Republican voters to choose a different candidate, calling Trump a "cancer."
2016 – At the caucuses . Hillary Clinton wins Louisiana; Bernie Sanders takes Kansas, Nebraska. Trump wins Louisiana and Kentucky; Cruz takes Kansas, Maine.
2016 – Nancy Reagan, American film actress and the wife of Ronald Reagan, the 40th President of the United States, passed away today.
2016 – The #1 movie was, "Zootopia."
2017 – Newspapers report North Korea fires missiles into Sea of Japan.
2021 – Meghan Markle and Prince Harry are in the news for their interview with Oprah Winfrey talking about their lack of freedom. [Today]
2021 – Andrew Cuomo continues to be in the news as women step forward to accuse him or sexual harassments and his Covid emergency powers get stripped due to accusations that he hid date on elderly deaths. [CNBC]
2021 – There have been 116 million cases of documented cases of Covid-19 worldwide as vaccine numbers pick up. [Covid-19 Alert]
Time for the Holidays Social Media Accounts