March 7th Holidays, Horoscope and History

March 7th Holiday List
National Be Heard Day
National Cereal Day
National Crown Roast of Pork Day

March 7th Horoscope Sign is Pisces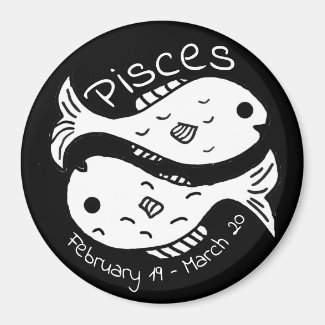 Time period: February 19 – March 20
Element: Water
Quality: Mutable
Ruling planet: Neptune
Symbol: Fish
Sign ruler: Neptune, Jupiter
Colors: Mauve, Lilac, Purple, Violet, Sea green
Best Partner Compatibility: Virgo, Taurus
Lucky Numbers: 3, 9, 12, 15, 18, 24
Traits: Emphatic, sensitive, truthful, compassionate, artistic, musical, spiritual. Also can be sad, a martyr, too trusting.
March 7th Trivia
March 7 is the 66th day of the year.
161 – Emperor Antoninus Pius dies and is succeeded by his adoptive sons Marcus Aurelius and Lucius Verus.
1814 – Emperor Napoleon I of France wins the Battle of Craonne.
1934 – Willard Scott, American television personality and actor was born.
1933 – Monopoly was invented by a Philadelphia man named Charles Darrow. However, three decades earlier, the prototype for Monopoly was actually invented as an anti-land ownership teaching tool by a Maryland actress named Lizzie Magie. [NHPR]
1849 – Luther A. Burbank was born in, in Lancaster, Massachusetts. He is known for  developing hundreds of new varieties of fruits, vegetables, grasses, and flowers.
1956 – Bryan Cranston, known for his role as Walter White, in the series, "Breaking Bad," was born in Hollywood, Los Angeles, CA.
1964 – Wanda Sykes, American actress was born in  Portsmouth, VA.

1974 – Jenna Fischer, American actress best known for her role as Pam in the tv series, "The Office," was born in Fort Wayne, IN.
1980 – Laura Prepon, actress best known for her role as Donna in, "The 70s Show" was born in Watchung, NJ.
2017 – President Trump issued a new version of his executive order banning U.S. entry to residents of some Muslim-majority nations, excluding Iraq from the list.
2017 –  Republicans release plan to repeal and replace ObamaCare.
2018 – Donald Trump continues to be in the news denying chaos in the White House even though several of his own office aides have resigned.
2019 – Tv Host from Jeopardy, Alex Trebeck announces he has been diagnosed with Pancreatitis cancer.
2021 – Study comes out showing  that taking statins may help reduce the risk of dying from severe COVID-19. [Medical News Today]
Thank you to Pixabay for use of awesome free images!
Time for the Holidays Social Media Accounts
Check out our Easter Merch!