March 8th Holidays, Horoscope and History

Happy March 8th Everyone!
March 8th Holidays
 Girls Write Now Day
Girls Write Now Day celebrates female writers and encourages girls of all ages everywhere to "put pen to paper and explore the beauty." Learn more at girlswritenow.org.
International Women's Day
International Women's Day is celebrated annually on March 8th around the world. It is an observance to celebrate women's rights and equality. International Women's Day  has been observed since the early 1900's. The first recognition of IWD was in 1909 on  February 28. Then in 1910 a second International Conference of Working Women was held in Copenhagen. Clara Zetkin, who was the Leader of the 'Women's Office' for the Social Democratic Party in Germany put forth the idea of an International Women's Day. She proposed that every year in every country there should be a celebration on the same day around the world.  The conference of over 100 women from 17 countries greeted Zetkin's suggestion with unanimous approval and thus International Women's Day was the result.
National Be Nasty Day
We don't know why someone would make a holiday called Be Nasty Day. In this case the word nasty is meant to be rude. But instead of being rude, why not be silly nasty, like as in funny pranks. Do something silly but don't be mean. There is already enough nastiness in this world without adding to it further.
National Peanut Cluster Day
Peanut clusters are lovely clusters of chocolate and peanuts mixed. Who doesn't love this chocolatey treat, right? Well, you can celebrate this day by eating some clusters or maybe trying to make them yourself! So here's a recipe for you!
National Proofreading Day
National Proofreading Day is celebrated annually on March 8. It is a day to promote proofreading and editing to make sure writing is error free. Corporate Trainer Judy Beaver is the creator of National Proofreading Day. She chose March 8th, her mother's birthday, to honor her mother and her love of correcting people. 

March 8th Horoscope Sign is Pisces
Time period: February 19 – March 20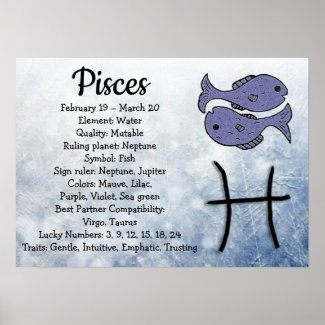 Element: Water
Quality: Mutable
Ruling planet: Neptune
Symbol: Fish
Sign ruler: Neptune, Jupiter
Colors: Mauve, Lilac, Purple, Violet, Sea green
Best Partner Compatibility: Virgo, Taurus
Lucky Numbers: 3, 9, 12, 15, 18, 24
Traits: Emphatic, sensitive, truthful, compassionate, artistic, musical, spiritual. Also can be sad, a martyr, too trusting.
March 8th History 
1495 – John of God, Portuguese soldier turned health-care worker in Spain, was born in Montemor-o-Novo.
1775 – An anonymous writer, thought by some to be Thomas Paine, publishes "African Slavery in America", the first article in the American colonies calling for the emancipation of slaves and the abolition of slavery. 
1817 – The New York Stock Exchange was founded.
1917 – International Women's Day protests in St. Petersburg mark the beginning of the February Revolution.
1924 – A mine disaster kills 172 coal miners near Castle Gate, Utah.
1952 – The #1 movie was, "Sailor Beware," starring Dean Martin and Jerry Lewis.
1959 – The #1 song on the Hot 100 Billboard was, "Venus," by  Frankie Avalon.
1966 – The #1 song on the Hot 100 Billboard was, "The Ballad Of The Green Berets,' by  SSgt Barry Sadler.
1966 – The #1 movie was, "Johnny Reno."
1970 – The #1 movie was, "Airport."
1971 – The Fight of the Century between Joe Frazier and Muhammad Ali commences. Frazier wins in 15 rounds via unanimous decision.
1973 – The #1 song on the Hot 100 Billboard was, "Killing Me Softly With His Song," by Roberta Flack.
1976 – Freddie Prinze Jr., American actor was born in Los Angeles, CA.
1982 – Kat Von D, Tattoo artist was born in Montemorelos, Mexico.
1985 – The #1 song on the Hot 100 Billboard was, "Make It Big," by  Wham!.
2002 – The #1 movie was, "Time Machine."
2006 – The #1 song on the Adult Top 40 Billboard was, "You're Beautiful," by James Blunt.
2008 – The #1 song on the Hot 100 Billboard was, "God's Plan," by Drake.
2011 – The #1 movie was, "Battle: Los Angeles."
Check out our March Holidays Gift Shop
Time for the Holidays Social Media Accounts