March 9th Holidays, Horoscope and History

March 9th Holidays
 Amerigo Vespucci Day
Amerigo Vespucci Day was proclaimed by Governor Nelson A. Rockefeller of New York, on March 2, 1959, and was designated to take place on Amerigo Vespucci's birthday on March 9. Vespucci  was an Italian-born merchant, explorer, and navigator from the Republic of Florence, from whose name the term "America" is derived. He became a Castillian citizen in 1505. It is argued if it was Vespucci or Columbus who discovered America but in reality it was neither. 500 years earlier Leif Eriksson and his European Viking crew had found what we now call America. 

Bang-Clang Day 
Bang-Clang Day commemorates the Battle of Hampton Roads, a Civil War battle that took place on March 9, 1862. The battle is significant not because of its outcome, but because it marked the first battle between ironclad ships, ushering in a new era of naval warfare.
Barbie Day
In 1959, Ruth Handler created the Barbie doll. Barbie made her debut at the American International Toy Fair on March 9th in 1959 and became an iconic toy bringing many hours of playtime joy to children. Barbie has progressed through the years to try to make her more like the average women with curves, different colors and styles of hair and different nationalities and professions. March 9th is considered Barbie's birthday. The idea for the Barbie Doll started when Ruth Handler, co-founder of Mattel, was watching her daughter, Barbara, play with paper dolls. She noticed her daughter played with the paper dolls imagining they were adults in adult scenarios.  She brought up a new idea of making "adult dolls". At first her idea was rejected. Ruth travelled to Germany and learned about a popular doll named Lilli that children played with there. She brought it home to show Mattel. Mattel finally agreed to produce the doll and introduce her during the 1959 American Toy Fair in New York City on March 9th. . Barbie proved to be a huge success with young girls and still remains one of the world's most recognizable toys.

 False Teeth Day
We all know what dentures are. Fake teeth that replace lost permanent teeth. There are records that exist from 15th Century. Wooden full dentures were invented in Japan in the early 16th century. The first porcelain dentures were made around 1770 by Alexis Duchateau. Then in 1820, Samuel Stockton, a goldsmith by trade, began manufacturing high-quality porcelain dentures mounted on 18-carat gold plates.
Get Over It Day
In 2005, Atlanta native. Jeff Goldblatt, created Get Over It Day after he and his girlfriend broke up and he had a hard time coping with it.  Jeff wrote a poem and created getoveritday.com, which quickly became a viral sensation. His site has since been featured on many TV shows, such as Good Morning America, ESPN SportsCenter, and many other media outlets in recognition of Get Over It Day. 

Joe Franklin Day
Joe Franklin is an American radio and television personality. The Joe Franklin Show was one of the longest running TV talk shows in history.  His show ran over 40 years on the air and have produced more than 28,ooo episodes. is show was filled with trivia and famous guests such as Marilyn Monroe, John Lennon, Cary Grant and many others. This holiday was made on Joe Franklin's birthday.

National Crabmeat Day
Today is just a day to enjoy eating this crustacean. There are many recipes using crab meat but usually the favorite is just simply dipping it in melted butter. So put on your bib and enjoy the day!
National Meatball Day
Meatballs have been around forever, or at least since 221 BC when found in a Chinese recipe. But most countries have their own version of a meatball. So celebrate today by making meatballs and post your favorite meatball recipes below!
Panic Day
Panic Day is a day when you allow yourself to give in to your feelings of anxiety and stress. Allow yourself to face the stress of everyday living. Then once you do that, read a book about yoga, or go online and look up ways to relieve stress and try to figure out ways you can help calm yourself and deal with stress in a healthy way.
March 9th Horoscope Sign is Pisces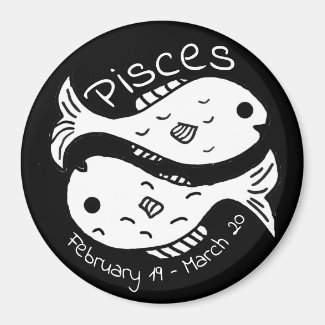 Time period: February 19 – March 20
Element: Water
Quality: Mutable
Ruling planet: Neptune
Symbol: Fish
Sign ruler: Neptune, Jupiter
Colors: Mauve, Lilac, Purple, Violet, Sea green
Best Partner Compatibility: Virgo, Taurus
Lucky Numbers: 3, 9, 12, 15, 18, 24
Traits: Emphatic, sensitive, truthful, compassionate, artistic, musical, spiritual. Also can be sad, a martyr, too trusting.
March 9th Trivia
March 9 is the 68th day of the year.
March 9th zodiac sign is Pisces.
141 BC – Liu Che, posthumously known as Emperor Wu of Han, assumes the throne over the Han dynasty of China.
1753 – Jean-Baptiste Kléber, French general was born.
1935 – The #1 movie was, "Imitation of Life," starring Warren William, Ned Sparks, Alan Hale, Henry Armetta, Wyndham Standing.
1946 – The #1 movie was, "Road to Utopia," starring  Bing Crosby,  Bob Hope, Dorothy Lamour, Hillary Brooke. .
1954 – The #1 movie was, "The Long, Long Trailer," starring Lucille Ball and Desi Arnez.
1959 – The Barbie doll makes its debut at the American International Toy Fair in New York.
1960 – Dr. Belding Hibbard Scribner implants for the first time a shunt he invented into a patient, which allows the patient to receive hemodialysis on a regular basis.
1960 – Finn Carter, American actress and photographer was born in Greenville, MS.
1961 – Sputnik 9 successfully launches, carrying a human dummy nicknamed Ivan Ivanovich, and demonstrating that Soviet Union was ready to begin human spaceflight.
1961 – The #1 song on the Hot 100 Billboard was, "Pony Time," by  Chubby Checker.
1962 – The #1 movie was, "State Fair."
1971 – Emmanuel Lewis, American actor was born.
1972 – Kerr Smith, American actor best known for playing Jack McPhee on The WB drama series #DawsonsCreek and more recently Axel Palmer in My Bloody Valentine 3D was born in Exton, PA.
1978 – The #1 song on the Hot 100 Billboard was, "(Love Is) Thicker Than Water," by  Andy Gibb.
1982 – The #1 movie was, "Richard Pryor: Live on the Sunset Strip.".
1984 – The #1 song on the Hot 100 Billboard was, "Jump," by  Van Halen.
1985 – REO Speedwagon starts a 3 week run at #1 on the Hot 100 Singles Billboard with "Can't Fight This Feeling."
1986 – Brittany Snow, American actress and producer was born.
1987 – Bow Wow, American rapper, actor, and television host was born in Columbus, OH.
1995 – The #1 movie was, "Outbreak," starring Dustin Hoffman.
1996 – The #1 song on the Adult Top 40 Billboard was, "One Sweet Day," by Mariah Carey & Boyz II Men.
2009 – The #1 movie was, "Race to Witch Mountain," starring The Rock.
2011 – The Space Shuttle Discovery made its final landing after 39 flights.
2018 – The #1 song was, "God's Plan," by Drake.
2021 – More people have now been vaccinated against Coronavirus than infected by it. [France24]