May 12th Holidays, Horoscope and History


May 12th Holidays, Observances and Awareness Days
There are some serious awareness days to observe today as well as a couple "nutty" ones.
International  Awareness Day
May 12th has been designated as International Awareness Day for Chronic Immunological and Neurological Diseases (CIND) since 1992. The CIND illnesses include Myalgic Encephalomyelitis (ME), Chronic Fatigue Syndrome (CFS), Fibromyalgia (FM), Gulf War Syndrome (GWS) and Multiple Chemical Sensitivity (MCS). Here is the official website: https://www.may12th.org/
International Nurses' Day
International Nurses Day is an international day observed around the world on May 12th of each year, to mark the contributions that nurses make to society. May 12th was picked to honor Florence Nightingale's birthday.
Limerick Day
Limerick Day is celebrated each year on May 12th and honors the man who made short poems popular. His name was Edward Lear and he was an English artist, illustrator, musician, author and poet, who is known for his nonsense-style and writing with made-up words.
National Fibromyalgia Awareness Day
The first National Fibromyalgia Awareness Day was observed in 1992 on May 12th in honor of the birthday of Florence Nightingale who suffered from conditions that may have been Fibromyalgia and Chronic Fatigue Syndrome. Fibromyalgia is a condition that causes widespread pain, especially at pressure points, extreme fatigue, brain fog also known as "Fibro Fog" and many other symptoms.
National Nutty Fudge Day
Every year on May 12th we celebrate this chocolatey delicious dessert. So try making up a batch with this recipe for Carol's Nutty Fudge: https://www.justapinch.com/recipes/dessert/candy/carols-nutty-fudge.html
Odometer Day
An odometer is an instrument that indicates the distance traveled by a vehicle. Odometers were first developed in the 1600s for wagons and other horse-drawn vehicles to measure distances traveled. Arthur P. and Charles H. Warner of Beloit, Wisconsin developed the first odometer for the automobile which appeared in 1903 and was patented as the Auto-Meter.

May 12th Zodiac Sign is Taurus
Taurus is the second astrological sign in the present zodiac. The Sun is in the sign of Taurus.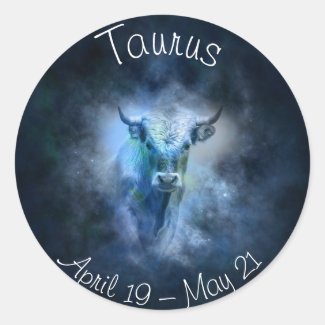 Time period: April 20 – May 21
Element: Earth
Ruling planet: Venus
Symbol: Bull
Zodiac quality: Fixed
Birthstones: Emerald, Diamond, Sapphire, Garnet, Rose quartz
Famous Tauruses: Dwayne Johnson, Queen Elizabeth II, Megan Fox, George Clooney, Adele, Mark Zuckerberg, Shakespeare, David Beckham, Princess Charlotte of Cambridge
May 12th Trivia
254 – Pope Stephen I succeeds Pope Lucius I as the 23rd pope.
1191 – Richard I of England marries Berengaria of Navarre who is crowned Queen consort of England the same day.
1588 – Henry III of France flees Paris after Henry I, Duke of Guise enters the city and a spontaneous uprising occurs.
1862 – Federal troops occupy Baton Rouge, Louisiana in the Civil War.
1937 – The Duke and Duchess of York are crowned as King George VI and Queen Elizabeth of the United Kingdom of Great Britain and Northern Ireland in Westminster Abbey.
1950 – Billy Squier, American singer-songwriter and guitarist was born.
1962 – Emilio Estevez, American actor from Breakfast Club and Young Guns was born.
1963 – Vanessa A. Williams, American actress and producer was born.
1968 – Catherine Tate, English actress and screenwriter was born.
2002 – Former US President Jimmy Carter arrives in Cuba for a five-day visit with Fidel Castro, becoming the first President of the United States, in or out of office, to visit the island since Castro's 1959 revolution.
2008 – An earthquake (measuring around 8.0 magnitude) occurs in Sichuan, China, killing over 69,000 people.
2015 – Massive Nepal earthquake kills 218 people and injures more than 3500.