May 15th Holidays, Horoscope and History

All About May 15th
Holidays, Horoscope and History
Welcome to Time for the Holidays! Here is a page full of everything you need to know about May 15th! If it's your birthday, then Happy Birthday! If you are just curious about today then scroll on down the page to learn about today's historical events, celebrity birthdays, #1 songs and movies, horoscope information and much more!

May 15th Holidays, Observances and Awareness Days
Are you wondering what today is celebrated for? Well everyday has holidays or observances to celebrate or be aware of. Some may be fun or silly and others educational and of important matters. Please check out our daily holiday list for today and see if there is anything you would like to learn about.
 Dinosaur Day
Celebrated on May 15th annually. Happy Dinosaur Day to all you future paleontologists out there! Today is a day to learn all about dinosaurs, the different species, the food they ate and all the fun sizes!
HG Awareness Day
Observed on May 15th each year, HG Awareness Day is an international event to increase awareness of the pregnancy disease called hyperemesis gravidarum (HG). The goal of the awareness day is to build a broader community for HG survivors and increase knowledge of this misunderstood condition that is too often confused with morning sickness. While morning sickness goes away for most mother's to be in after the first trimester, HG remains throughout the whole pregnancy usually. HG is a potentially life-threatening disease of pregnancy that affects at least 1% of pregnancies.  HG is characterized by dehydration, weight loss, debility, and malnutrition due to excessive nausea and/or vomiting. It requires medical treatment by skilled health professionals to prevent severe complications.
International Conscientious Objectors Day
Observed annually on May 15th this day raises awareness of those who refuse to participate in armed conflict. Conscientious Objectors are those who, for moral or religious reasons, refuse to participate in armed conflict or join the armed forces.
International Day of Families
The International Day of Families is observed on the May 15th annually. The Day was proclaimed by the UN General Assembly in 1993 with resolution A/RES/47/237 and reflects the importance the international community attaches to families.  This day is meant to enhance awareness among decision makers and the public of the problems and needs of the family, as well as of effective ways of meeting those needs.
International MPS Awareness Day
May 15 is International MPS Awareness Day which is to bring awareness that education is vital to increasing the recognition, diagnosis, understanding, and management of MPS disorders. It is also meant to honor everyone in the MPS and ML community. Mucopolysaccharidosis type I (MPS I) is a rare disease in which the body is missing or does not have enough of an enzyme needed to break down long chains of sugar molecules. There are many types of MPS disorders. You can raise awareness by using the tags #mpsawareness and @mpssociety. You can learn more about MPS and the different types here: https://mpssociety.org/
National Chocolate Chip Day
In 1937, Ruth Graves Wakefield of Whitman Massachusetts must have been curious about what a little bit of chocolate would add to her cookies. While working at the Toll House Inn, she added cut-up chunks of a semi-sweet Nestle chocolate bar to a cookie recipe. The cookies were a huge success and in 1939 Wakefield signed an agreement with Nestle to add her recipe to the chocolate bar's packaging. In exchange for the recipe, Wakefield received a lifetime supply of chocolate. The Nestle brand Toll House cookies were named for the Inn. You can celebrate today by making the Original Nestle Tollhouse Chocolate Chip Cookies. 
National Safety Dose Day
We are trying to find the origins of this holiday still. But we can imagine that this observance is a reminder to people to be careful with meds.
National Tuberous Sclerosis Day
May 15th is TSC Global Awareness Day. This day is to honor the thousands of individuals and families affected by Tuberous Sclerosis Complex (TSC) and to increase public awareness of the rare disease and share their stories of hope for the future. Tuberous sclerosis is a rare, multi-system genetic disease that causes non-cancerous (benign) tumors to grow in the brain and on other vital organs such as the kidneys, heart, eyes, lungs, and skin.
Nylon Stockings Day
May 15th is Nylon Stockings Day, so if you have them, get them out and show them off!
Peace Officers Memorial Day
Peace Officers Memorial Day and Police Week is an observance in the United States that pays tribute to the local, state, and federal peace officers who have died, or who have been disabled, in the line of duty. A law enforcement officer, or peace officer , is a public-sector employee whose duties primarily involve the enforcement of laws.
Relive Your Past By Listening to the First Music You Ever Bought No Matter What It Was No Excuses
Do you remember the first album, record, tape or whatever form, of a song you ever bought? What was it? What memories does it bring back?
Straw Hat Day
The Straw Hat Riot of 1922 was a riot that occurred in New York City. Originating as a series of minor riots, it spread due to men wearing straw hats past the unofficial date that was deemed socially acceptable, which was September 15th.  It lasted eight days, leading to many arrests and some injuries.

May 15th Zodiac Sign is Taurus
Taurus is the second astrological sign in the present zodiac. The Sun is in the sign of Taurus.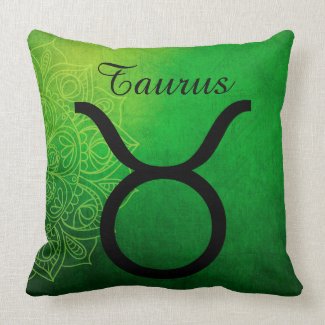 Time period: April 20 – May 21
Element: Earth
Ruling planet: Venus
Symbol: Bull
Zodiac quality: Fixed
Birthstones: Emerald, Diamond, Sapphire, Garnet, Rose quartz
Traits: Responsible, sensible, honest, stable, devoted, but also can be stubborn, possessive and uncompromising.
Historical Events that happened on May 15
884 – Marinus I ends his reign as Catholic Pope.
1252 – Pope Innocent IV issues the papal bull ad exstirpanda, which authorizes, but also limits, the torture of heretics in the Medieval Inquisition.
1525 – The battle of Frankenhausen: German peasant army surrounded, 5,000 slaughtered which ends the peasants' uprising.
1902 – Lyman Gilmore is 1st person to fly a powered craft but all records of his claim were lost in a 1935 hangar fire.
1944 – 14,000 Jews of Munkacs, Hungary were deported to Auschwitz.
1963 – Peter, Paul and Mary win a Grammy for

Ethnic or Traditional Folk Recording.

1969 – Emmitt Smith the Dallas Cowboys running back who retired with an NFL-record 18,355 rushing yards was born today in Pensacola, Fl.
1974 – Mail truck terrorists take school in Maalot, 30 killed.
1982 – The #1 movie was, "Conan the Barbarian," starring Arnold Schwarzenegger, James Earl Jones.
1983 – The song, "Beat It," by Michael Jackson was the #1 song on the Hot 100 Billboard. 
1995 – China performs nuclear test at Lop Nor PRC.
2012 – France swears in Francois Hollande, it's  24th President.
2012 – U.S. scientists develop a device that can generate electricity from genetically-engineered viruses; these piezoelectric materials are a step toward the development of personal power generators.
2014 – A German company named, "Linde" began constructing a facility to convert wind power to hydrogen; in efforts to increase reliance on renewable energy sources.
2015 – Google began testing self-driving cars on the streets of Mountain View, California.
2017 – The New York Times writes an article titled, "Trump's Madness Invites Mutiny."
2020 – Lynn Shelton, the acclaimed director of "Humpday," "Sword of Trust" and numerous other films, died at a hospital in Los Angeles at 54 years old from a blood disorder.
2020 – Fred Willard, Comic Actor known for his roles in Everybody Loves Raymond and Modern Family, passed away from natural causes at 86.
2020 – The song Watermelon Sugar High by Harry Styles is released.