May 16th Holidays, Observances and Awareness Days

Happy May 16th!
Thank you for stopping by Time for the Holidays! If it's your birthday today, then Happy Birthday! To learn about some of the events that have taken place on today, May 16th, just scroll down the page and learn all about your horoscope, today's holidays, celebrity birthdays and historical events!

May 16th Holidays, Observances and Awareness Days
Every day is full of celebrations, holidays, awareness days and observances. Read through the list and see if you can find something to celebrate today!
 Biographer's Day
Biographer's Day is an informal celebration that honors authors who write about other people's lives. The date May 16th was chosen because on May 16, 1763, English writer Samuel Johnson was introduced to Scottish lawyer and author James Boswell. The two quickly became friends. After Johnson's death, Boswell wrote Johnson's biography. The Life of Samuel Johnson is considered to be one of the greatest biographies written in English. So to celebrate Biographer's Day, pick up a Biography on someone you are interested in, and start reading. ♥
Love a Tree Day
May 16th is Love a Tree Day, a day to appreciate all the gifts that trees give. As trees grow, they help  remove carbon dioxide from the air, storing carbon in the trees and soil, and releasing oxygen into the atmosphere.  Some fun facts: Among the redwoods, a tree named Hyperion was discovered in 2006, and is 379.7 feet tall making it the tallest in the world. The Great Basin Bristlecone Pine has been deemed the oldest tree in existence, reaching an age of over 5,000 years old.
National Coquilles St. Jacques Day
May 16th celebrates Coquilles St. Jacques, also known as,  Shell of St. James, cooks usually make this seafood scallop dish with a mixture of liquors, butter, cream, mushrooms, and cheese.  In Christianity, the scallop shell also represents the symbol of baptism. Here is a recipe for you to try: www.epicurious.com/recipes/food/views/coquilles-st-jacques
National Mimosa Day
On May 16th we celebrate the Mimosa. A Mimosa is a cocktail made of champagne,  orange juice and usually served in a tall champagne flute and common at brunches. Jace Shoemaker Galloway, the Queen of Holidays, created National Mimosa Day.
National Piercing Day
National Piercing Day on May 16th Day promotes piercing as well as its history and culture.
National Sea Monkey Day
National Sea Monkey Day on May 16th each year celebrates the tiny brine shrimp that swim around in small aquariums. We all have memories of these Sea Monkey kits when we were little, dropping the package of dried stuff into an aquarium and watching it turn to little living beings! Sea Monkey kits were created  in 1957, by Harold von Braunhut who came up with a three pouch kit to bring these little critters to life. The packets include This packet contains salt, water conditioner, and some brine shrimp eggs.  The product was heavily marketed in the 1960s and 70s, especially in comic books, and remains a presence in popular culture. Astronaut John Glenn took Sea-Monkeys into space on October 29, 1998, aboard Space Shuttle Discovery during mission STS-95. After nine days in space, they were returned to Earth, and hatched eight weeks later apparently unaffected by their travels. Although, earlier experiments on Apollo 16 and Apollo 17, where the eggs traveled to the Moon and back and were exposed to significant cosmic rays, observed a high sensitivity to cosmic radiation in the Artemia salina eggs.
National Wear Purple for Peace Day
Wear Purple for Peace Day is celebrated on May 16th annually. It's a day to promote peace between us and any aliens from outer space that might be visiting our planet. 

May 16th Zodiac Sign is Taurus
Taurus is the second astrological sign in the present zodiac. The Sun is in the sign of Taurus.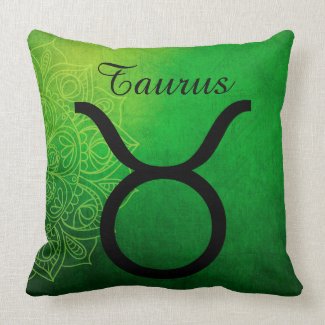 Time period: April 20 – May 21
Element:
 Earth
Ruling planet:
 Venus
Symbol:
 Bull
Zodiac quality:
 Fixed
Birthstones
: Emerald, Diamond, Sapphire, Garnet, Rose quartz
If you were born on May 16th you share a birthday with:
1955 – Debra Winger, American actress from, "Urban Cowboy" is born in Cleveland Heights, OH.
1959 – Mare Winningham, American actress who starred in, "St Elmo's Fire" is born in Phoenix, AZ.
1966 – Janet Jackson, American singer-songwriter, dancer, is born in Gary, IN.
1973 – Tori Spelling, American actress, reality television personality from the show, "90210, Beverly Hills" is born in Los Angeles, CA.
1986 – Megan Fox, American actress known from her role in, "Hope and Faith" is born in Oak Ridge, TN.
1981 –  Joseph Morgan known for his role as Claus in Vampire Diaries and The Originals was born in London, United Kingdom.
May 16th Trivia
1568 – Mary, Queen of Scots, fleed to England.
1763 – Samuel Johnson meets his future biographer James Boswell in London.
1770 – A 14-year-old Marie Antoinette marries 15-year-old Louis-Auguste who later becomes king of France.
1817 – Mississippi River steamboat service begins.
1860 – The Republican convention selects Abraham Lincoln as candidate.
1866 – The United States Congress establishes the nickel. (Which is really more copper then nickel.)
1868 – The US Senate fails to impeach President Andrew Johnson by one vote.
1866 – Charles E. Hires invents "Hires Root Beer."
1911 – Remains of a Neanderthal man found on Jersey, Channel Islands.
1947 – The #1 movie was, "Miracle on 34th Street."
1960 – The #1 song on the Hot 100 Billboard was, "Stuck on You," by Elvis Presley.
1980 – The #1 movie was, "The Long Riders," directed by Walter Hill and starring David Carradine, Keith Carradine, Robert Carradine, James Keach, Stacy Keach.
1988 – The #1 song on the Hot 100 Billboard was, "Never Gonna Give You Up," by Rick Astley.
2011 – STS-134 (ISS assembly flight ULF6), launched from the Kennedy Space Center on the 25th and final flight for Space Shuttle Endeavour.
2013 –  The series finale of The Office aired and was viewed by an estimated 5.69 million viewers.
2018 – Katie Ledecky beats her own 1,500-meter World Record.
Stop by the May Holidays Shop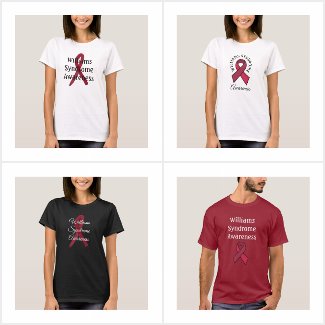 May Holidays
by Time for the Holidays
Father's Day Gifts