May 19th Holidays, Observances and Awareness Days
Happy May 19th Everyone!
Happy Birthday if it's your birthday today! If not, and you just want to learn more about today's history, then scroll on down the page and hope you enjoy it!
May 19th Holidays, Observances and Awareness Days
Every day of the year is full of quirky, funny and sometimes serious holidays or awareness days. Look through the list for today and see if there is anything you would like to celebrate or support today!
Accounting Day
May 19th encourages us to show appreciation for our accountants.
Boy's and Girl's Club Day
Boy's Club Day takes place on May 19th, 2021. This is a day of honor to the Boy's Clubs all over the America. These clubs play an important role in society. So many kids do not know where to go after school and what to do with their free-time. Boy's and Girl's Clubs offer a place to go and spend some good time with other kids of the same age. You can learn more at https://www.bgca.org/get-involved/Summer

Celebrate Your Elected Officials Day
City council members, mayors, legislatures, governors, senators, and presidents are all elected leaders. Show your support or concern by contacting them today.
May Ray Day
You can celebrate today by going outside and planting a garden, going on a picnic, or doing basically anything outside. Just put yourself under the beautiful rays of sunshine today! The Broadway Fun Spot of St. Joseph, Michigan founded this celebration in 1977. Richard Ankli, came up with the idea in honor of his brother Ray who was born on May 19th.
 National Asian and Pacific Islander HIV/AIDS Awareness Day
National Asian and Pacific Islander HIV/AIDS Awareness Day (NAPIHAAD) is observed annually on May 19. Founded by the Banyan Tree Project, NAPIHAAD educates the public about the impact of HIV stigma among Asian and Pacific Islander people.

National Devil's Food Cake Day
Every may 18th we celebrate Devil's Food Cake! So here is a recipe for you!

National Hepatitis Testing Day
Millions of Americans have chronic viral hepatitis, and many of them don't know it. National Hepatitis Testing Day on May 19th is an opportunity to remind health care providers and the public about who should be tested for viral hepatitis.

World IBD Day
World IBD Day takes place on May 19th each year and unites people worldwide in their fight against Crohn's disease and ulcerative colitis, known as inflammatory bowel diseases.

May 19th Zodiac Sign is Taurus
Taurus is the second astrological sign in the present zodiac. The Sun is in the sign of Taurus.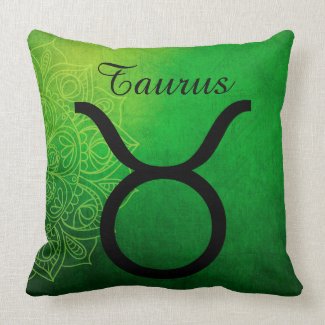 Time period: April 20 – May 21
Element:
 Earth
Ruling planet:
 Venus
Symbol:
 Bull
Zodiac quality:
 Fixed
Birthstones
: Emerald, Diamond, Sapphire, Garnet, Rose quartz
Famous Tauruses:
Dwayne Johnson, Queen Elizabeth II, Megan Fox, George Clooney, Adele, Mark Zuckerberg, Shakespeare, David Beckham, Princess Charlotte of Cambridge
May 19th Trivia
1499 – Catherine of Aragon is married by proxy to Arthur, Prince of Wales. Catherine is 13 and Arthur is 12.
1535 – French explorer Jacques Cartier set sail for North America.
1536 – Anne Boleyn, the second wife of Henry VIII of England, is beheaded for adultery, treason, and incest.
1857 – The electric fire alarm system was patented by William F. Channing and Moses G. Farmer.

1917 – The #1 movie was, "A Romance of the Redwoods."
1925 – Malcolm X, American minister was born in Omaha, NE.
1926 – Thomas Edison spoke on the radio for the first time.
1946 – André the Giant, French-American wrestler and actor was born in Coulommiers, France.
1948 – Grace Jones, Jamaican-American singer-songwriter, producer, and actress was born in  Spanish Town, Jamaica.
1959 – Nicole Brown Simpson, American-German actor was born in Frankfurt, Germany.
1960 – The #1 movie was, "Sergeant Rutledge."
1962 – Marilyn Monroe performed a sultry rendition of "Happy Birthday" for U.S. President John F. Kennedy. 
1963 – The New York Post Sunday Magazine publishes Dr. Martin Luther King, Jr.'s Letter Frankfurt, Germany from Birmingham Jail.
1964 – The #1 song on the Adult Contemporary Billboard was, "Hello, Dolly!," by Louis Armstrong And The All Stars.
1974 – Erno Rubik invented the puzzle which eventually became known as the Rubik's Cube.
1984 – The #1 song on the Hot 100 Billboard was, "Hello," by Lionel Richie.
1987 – The #1 movie was, "Beverly Hills Cop II," starring Eddie Murphy.
1992 – Sam Smith, English singer-songwriter was born in London, United Kingdom.
2000 – The bones of the most complete and best-preserved Tyrannosaurus rex skeleton went on display in Chicago.
2003 – "JoJo" Siwa, teenage singer and dancer was born in  Omaha, NE.
2005 – The movie,"Star Wars: Episode III – Revenge of the Sith" brought in 50.0 million on its opening day.
2008 – The #1 movie was, "Indiana Jones and the Kingdom of the Crystal Skull."
2013 – The #1 song on the Adult Top 40 Billboard was, "Just Give Me A Reason," by  P!nk Featuring Nate Ruess.
2016 – An EgyptAir jet carrying 66 passengers and crew disappeared from radar over the Mediterranean Sea and crashed,
2016 –  Nigerian school girl found two years after Boko Haram kidnapping with four month old baby and man claiming to be her husband.
2017 – Ousted Fox News chief Roger Ailes dies at 77.
Father's Day Gifts & Cards
Stop by the May Holiday Gift Shop