May 1st Holidays, Horoscope and History
All About May 1st
Thank you for stopping by Time for the Holidays! Here is a page full of facts about May 1st. We collected famous birthdays, historical facts, horoscope information and lots of fun random trivia!
May 1st Holidays
Here is a fun list of holidays that are honored today, most of which you probably have not even heard of! Some might be fun and quir
ky while others are more serious for awareness. Find something that you can relate to and celebrate today!
Beltane
Beltane is the Gaelic May Day festival. Most commonly it is held on May 1st, or about halfway between the spring equinox and summer solstice. Historically, it was widely observed throughout Ireland, Scotland, and the Isle of Man. The holiday celebrates spring at its peak, and the coming summer.  This holiday is associated very strongly with fertility for pagans. Learn more about the Beltane Fire Festival at beltane.org/about-beltane.
Couple Appreciation Day
Couple Appreciation Month was founded in 2010 by Blissful Escapes to "encourage couples to do something special to re-enforce and celebrate their relationship." We tried to look up Blissful Escapes to who this company was but found a couple (one was a travelling site and the other a women's empowerment movement) so if you are the Blissful Escapes who founded this holiday, please let us know.

CSS Reboot Day
Cascading Style Sheets is a style sheet language used for describing the presentation of a document written in a markup language such as HTML. CSS is a cornerstone technology of the World Wide Web, alongside HTML and JavaScript. A CSS reset would apply new padding to that element, so that all browsers are consistent about what they apply. If you are like me and did not understand one word of this then.. well yeah.. but if you want to learn more go to
https://www.webfx.com/blog/web-design/the-history-of-css-resets/
Executive Coaching Day
An executive coach is a qualified professional that works with individuals such as executives or high-potential employees to help them gain self-awareness, clarify goals, achieve their development objectives, unlock their potential, and act as a sounding board. They keep businesses moving in the right direction and the people they help to!
Frequent Flyer Day
So we couldn't find much history on this day. If you know who founded it and/or the mission or purpose of it please let us know.
Global Love Day
Harold W. Becker, the founder of "The Love Foundation", a United States non profit organization created Global Love Day, which was launched on 1 May 2004. The annual observance was created to encourage unity among people, communities, nations, and to celebrate humanity through unconditional love. This international event is intended to be a symbolic day of unconditional love.
Law Day
Every May 1 the United States officially recognizes Law Day which is meant to reflect on the role of law in the foundation of the country and to recognize its importance for society.
Lei Day
Lei Day is a statewide celebration in Hawaii. The celebration begins in the morning of of May 1st and continues until the next day. Lei day was established as a holiday in 1929. Each Hawaiian island has a different type of lei for its people to wear in the celebration.

Loyalty Day
Loyalty Day is observed on May 1st in the United States. It is a day set aside "for the reaffirmation of loyalty to the United States and for the recognition of the heritage of American freedom."  The holiday was first observed in 1921, during the First Red Scare. The First Red Scare was a period during the early 20th-century history of the United States marked by a widespread fear of far-left extremism, including  Bolshevism and anarchism. President Dwight D. Eisenhower proclaimed May 1, 1955, the first observance of Loyalty Day.
May Day
May Day is an old Greek and Roman tradition of bringing Spring in with a festival of dancing, singing and food. It is usually celebrated on May 1st or the first Monday of May.
Also May Day or aka Labour Day
Some celebrate May Day as a worker's holiday. On May 1st in 1890 there was a proclamation to  celebrate May 1st as "Workers Day of International Unity and Solidarity." The date was chosen due to the American Federation of Organized Trades and Labor Unions demanded an eight-hour workday, to come in effect as of May 1st, 1886. This resulted in the general strike and the Haymarket (in Chicago) Riot of 1886, but eventually also in the official sanction of the eight-hour workday.
Mother Goose Day
Celebrated on May 1st, Mother Goose Day was first celebrated in 1987 as a day to honor these beloved nursery rhymes and stories. In 1987, Gloria T. Delamar in tandem with the publication of her book, Mother Goose; From Nursery to Literature founded Mother Goose Day. Charles Perrault was a French author who started a new literary genre, the fairy tale, with his works derived from earlier folk tales, published in his 1697 book Histoires ou contes du temps passé. These fairy tales introduced Sleeping Beauty, Little Red Riding Hood, Puss in Boots, Cinderella, and others.
National Chocolate Parfait Day 
May 1st is National Chocolate Parfait Day each year. A Chocolate Parfait is a glass full of lovely chocolate and whipped cream layers. You can add in other fun layers too, for example here is a delicious recipe for Oreo Chocolate Parfaits. 
National Purebred Dog Day
National Purebred Dog Day celebrates the heritage, diversity and predictability of the purebred dog. Purebred dogs sometimes are bred with a purpose to work alongside humans such as  guide dogs, earth dogs, search and rescue, military and police dogs and often because they are just awesome companions. Join the National Purebred Dog Day's Official Facebook Page.
New Homeowners Day
New Homeowners Day is a day to celebrate the journey to buying a home.  Saving money, fixing credit, looking at homes and finally the purchase. Look back at your achievements you worked hard towards on this day.
Save the Rhino Day
May 1st is Save the Rhino Day. There are 5 species of Rhinos and All need are help. 3 species (Black, Javan and Sumatran) are Critically Endangered and all are being pushed closer to extinction. Visit www.savetherhino.org to see how to help.

Silver Star Service Banner Day
May 1st is Silver Star Service Banner Day, a time to recognize those who have been awarded The Silver Star Medal, and remember the sacrifices of our wounded and ill veterans. The Silver Star is the third-highest military decoration for valor in combat and is typically awarded for actions over a short-term and may be earned for specific acts in combat.

School Principals' Day
May 1st is School Principals Day. It is a day to thank your school's principal for all the hard work they do throughout the year. Janet Dellaria of Trout Creek, Michigan, founded School Principals' Day to recognize all the dedicated leaders in schools from elementary through high school.
Worthy Wage Day
Since 1992, Worthy Wage Day has been held on May 1st. It is designed to raise public awareness of:
* The low wages earned by early childhood educators.
* The impact the educator retention crisis has on young children.
* The chronic public underfunding for early childhood education.
* Worthy Wage Day calls on lawmakers and communities to commit to finding solutions to the chronic lack of family sustaining wages in early childhood education.
Watch our May 1st Mimi in the Morning Video
May 1st Zodiac
Taurus is the second astrological sign in the present zodiac. The Sun is in the sign of Taurus.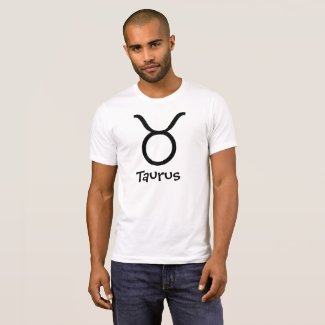 Time period: April 20 – May 21
Element: Earth
Ruling planet: Venus
Symbol: Bull
Zodiac quality: Fixed
Birthstones: Emerald, Diamond, Sapphire, Garnet, Rose quartz
You Share a Birthday with:
1852 – Calamity Jane, American frontierswoman, sharpshooter, and scout and her exploits with Wild Bill Hickok and for appearing in Buffalo Bill's Wild West show was born in  Princeton, MO. 
1967 – Tim McGraw, country singer was born in Delhi, LA.
1976 – James Murray, American comedian, actor, writer and producer known for being on Impractical Jokers was born in Staten Island, New York, NY.
2004 – Charli Grace D'Amelio is an American social media personality and dancer. Born and raised in Norwalk, Connecticut.
May 1st Trivia
524 – King Sigismund of Burgundy is executed as well as his wife and children at Orléans after an 8-year reign and is succeeded by his brother. Read the sad story here. [Wiki]
1778 – The Battle of Crooked Billet begins in Hatboro, Pennsylvania. The Battle of Crooked Billet was a battle in the Philadelphia campaign of the American Revolutionary War which started on May 1st, in 1778 near the Crooked Billet Tavern in the town now called, Hatboro, Pennsylvania. In the battle the British forces who were under the command of Major John Graves Simcoe launched a surprise attack against Brigadier General John Lacey and three regiments of Pennsylvania militia, who were all sleeping. The British inflicted a lot of damage, and Lacey and his forces were forced to retreat into neighboring Bucks County. [Wiki]
1851 – Queen Victoria opens The Great Exhibition at The Crystal Palace in London from May 1st to October 15th. It was the first in a series of World's Fairs, exhibitions of culture and industry that became popular in the 19th century.  [Wiki]
1863 – The Battle of Chancellorsville begins in the American Civil War. The Battle of Chancellorsville went from April 30 to May 6, 1863 and was considered a huge victory for the Confederacy and General Robert E. Lee during the Civil War. It is also when Confederate General Thomas "Stonewall" Jackson was mortally  wounded however. Fought in Spotsylvania County, Virginia, General Lee decided to face Union General Joseph Hooker's Army of the Potomac which was twice the size of his. So he did so by splitting his own army in two to take them by surpise made the Battle of Chancellorsville go down in history as Lee's most significant tactical victory. [Wiki]
1884 – Proclamation of the demand for eight-hour workday in the United States. he eight-hour workday started its life as a socialist dream. The Welsh textile mill owner and social reformer Robert Owen is credited as the first person to articulate it, by calling for "eight hours labor, eight hours recreation, and eight hours rest" for workers in the early 19th century. [Wiki]
1899 – Bayer introduced aspirin in powder form, in Germany. The pill didn't come about until 1915.
1930 – The dwarf planet Pluto is officially named by an 11 year old girl in Oxford, England namedd Venetia Burney. She suggested the planet by named after Pluto, a classical mythological god of the underworld and in honor of Percival Lowell, whose early efforts led to Pluto's discovery. [Wiki]
1931 –  President Herbert Hoover officially dedicates New York City's Empire State Building, pressing a button from the White House that turns on the building's lights. [Wiki]
1933 – The #1 movie was, "Cavalcade."
1941 – Orson Welles made his big screen debut with the premiere of Citizen Kane at the Palace Theater in New York City which is considered one of the best films ever made and won an Academy Award. The Film examines the life and legacy of Charles Foster Kane, played by Welles.
1956 – The polio vaccine developed by Jonas Salk is made available to the public. Polio is a disease that attacks the nerve cells and sometimes the central nervous system, and causes muscle deterioration, paralysis and sometimes death. The first Polio epidemic happened in 1894. It continued to spread and in the 1940s, the March of Dimes, a grassroots organization founded with President Roosevelt's help to find a way to defend against polio, enlisted Dr. Jonas Salk was head of the Virus Research Lab at the University of Pittsburgh. He grew samples of the polio virus and then deactivating,  them by adding a chemical called formalin. Next he  developed his vaccine, which was able to immunize without infecting the patient. All went well at first until 1955 when the vaccine caused a sudden outbreak of some 200 cases. He had to improve production standards and by August 1955 vaccines were continued and cases of polio in the U.S. dropped from 14,647 in 1955 to 5,894 in 1956. Here is a great timeline to Polio and it's vaccine.
1958 – The discovery of the Van Allen radiation belts that surround Earth by James Van Allen was published in the Washington Evening Star. A Van Allen radiation belt is a zone of energetic charged particles, most of which originate from the solar wind, that are captured by and held around a planet by that planet's magnetic field.
1962 – The #1 song on the Adult Contemporary Billboard  was, "Stranger On The Shore," by Mr. Acker Bilk.
1962 – The #1 movie was, "The Man Who Shot Liberty Valance."
1980 – The #1 movie was, "Coal Miner's Daughter," starring Sissy Spacek, a movie about the life of Loretta Lynn.
1984 – The #1 song on the Hot 100 Billboard was, "Against All Odds," by Phil Collins.
1987 – Pope John Paul II beatifies Edith Stein, a Jewish-born Carmelite later turned Catholic nun who was gassed in the Nazi concentration camp at Auschwitz. [Wiki] Beatification is a recognition accorded by the Catholic Church of a deceased person's entrance into Heaven and capacity to intercede on behalf of individuals who pray in his or her name.
1888 – Patent #382,280 was granted to Nikola Tesla for the "electrical transmission of power."
1989 – Disney-MGM Studios opens at Walt Disney World near Orlando, Florida. [Wiki]
1999 – The body of British climber George Mallory is found on Mount Everest, 75 years after his disappearance in 1924. June 4th, 1924 began the expedition of  George and Andrew Irvine to climb Mount Everest. The last day they were seen climbing by fellow climber Odell was June 8th on the Second Step of the northeast ridge although their tools and one of their oxygen cylinders were later found only on the first step. They never returned from to camp. In 1999, the Mallory and Irvine Research Expedition, sponsored in part by the TV show Nova and the BBC, and organized and led by Eric Simonson, arrived at Everest to search for the lost climbers. Within just a couple hours Conrad Anker found a frozen body at 26,760 ft \on the north face of the mountain. The body was found below where Irvine's axe had been found in 1933. They found name tags on the body's clothing with the name  "G. Leigh Mallory." Being frozen the body was well preserved and had injuries consistent with a fall while the two climbers were tied together. Read more here. 
2009 – Same-sex marriage is legalized in Sweden. Sweden was the seventh country in the world to open marriage to same-sex couples nationwide. [Wiki]
2017 – President Donald Trump on Friday proclaimed May 1 as 'Loyalty Day' as a way to "recognize and reaffirm our allegiance to the principles" upon which America was built and express pride in those ideals, according to a release of the proclamation from the White House. [source]
2020 – The #1 song was "Blinding Lights" by The Weeknd.
Stop by our April Holidays Gift Shop