Happy May 20th!
Below is a list of many things that happened n today, May 20th. If it's your birthday then Happy Birthday! If you are just curious to events that took place today, then scroll on down the page and learn about today's holidays, horoscope and historical events!
May 20th Holidays, Observances and Awareness Days
Each day is important in it's own way. There are usually a number of observances on each day that most of us don't even know about. Check out the list for today and choose something to celebrate or honor today.
May 20th Zodiac Sign is Taurus
Taurus is the second astrological sign in the present zodiac. The Sun is in the sign of Taurus.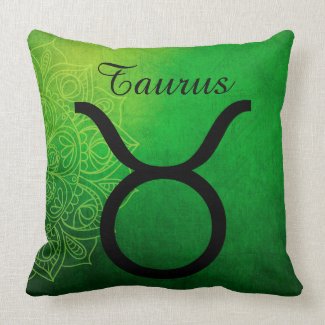 Time period: April 20 – May 21
Element:
 Earth
Ruling planet:
 Venus
Symbol:
 Bull
Zodiac quality:
 Fixed
Birthstones
: Emerald, Diamond, Sapphire, Garnet, Rose quartz
Famous Tauruses:
 Dwayne Johnson, Queen Elizabeth II, Megan Fox, George Clooney, Adele, Mark Zuckerberg, Shakespeare, David Beckham, Princess Charlotte of Cambridge
All About May 20th
May 20th Trivia
1818 – William Fargo, American businessman and politician, co-founded Wells Fargo and American Express  was born.
1913 – The #1 movie in the US was, "Cleopatra."
1946 – Cher, famous American singer was born in El Centro, CA.
1947 – The #1  movie in the US was, "Miracle on 34th Street."
1960 – The #1 song on the Hot 100 Billboard was, "Stuck On You," by Elvis Presley With The Jordanaires.
1964 – Discovery of the cosmic microwave background radiation by Robert Woodrow Wilson and Arno Penzias.
1969 – The Battle of Hamburger Hill in Vietnam ends.
1972 – The #1 movie in the US was, "Godfather " starring Marlon Brando – Vito Corleone
Al Pacino – Michael Corleone
James Caan – Santino (Sonny) Corleone
Robert Duvall – Tom Hagen
Diane Keaton – Kay Adams
Talia Shire – Connie Corelone Rizzi.
1972 – Busta Rhymes, famous American rapper was born in New York City, NY.
1980 – The #1 movie in the US was, "The Empire Strikes Back," starring  Luke Skywalker (Mark Hamill), Han Solo (Harrison Ford), Princess Leia (Carrie Fisher) and Chewbacca (Peter Mayhew).
1983 – The #1 song on the Hot 100 Billboard was, "Beat It," by Michael Jackson.
1996 – The Supreme Court of the United States rules in Romer v. Evans against a law that would have prevented any city, town or county in the state of Colorado from taking any legislative, executive, or judicial action to protect the rights of gays and lesbians.
2003 – The #1 song on the Top 40 Billboard was, "Unwell," by Matchbox Twenty.
2012 – At least 27 people are killed and 50 others injured when a 6.0-magnitude earthquake strikes northern Italy.
2014 – The #1 movie in the US was, "X-Men: Days of Future Past."
2019 – The #1 song is, "Old Town Road," by
Lil Nas X Featuring Billy Ray Cyrus;
2019 – Joe Biden continues to lead the Democratic Nominee polls for the 2020 election, with Bernie Sanders coming in 2nd, Elizabeth Warren 3rd, Kamala Harris 4th, and Pete Buttigieg in 5th.
Stop by the May Holidays Shop
Shop Father's Day!
Shop Amazon Warehouse Deals – Deep Discounts on Open-box and Used Tools & Home Improvement