May 21st Holidays, Observances and Awareness Days
Here is a list of today's holidays, celebrations and awareness observances. See if there is something you feel you want to celebrate or support.
May 21st Zodiac Sign is Taurus
Taurus is the second astrological sign in the present zodiac. The Sun is in the sign of Taurus.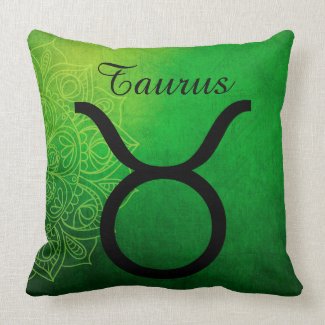 Time period: April 20 – May 21
Element:
 Earth
Ruling planet:
 Venus
Symbol:
 Bull
Zodiac quality:
 Fixed
Birthstones
: Emerald, Diamond, Sapphire, Garnet, Rose quartz
Famous Tauruses:
 Dwayne Johnson, Queen Elizabeth II, Megan Fox, George Clooney, Adele, Mark Zuckerberg, Shakespeare, David Beckham, Princess Charlotte of Cambridge
And Sometimes…It is Gemini
Gemini is the third astrological sign in the zodiac, originating from the constellation of Gemini.
Time period: May 21 – June 21
Element: AirGemini Zodiac Horoscope Mystical Twins Sticker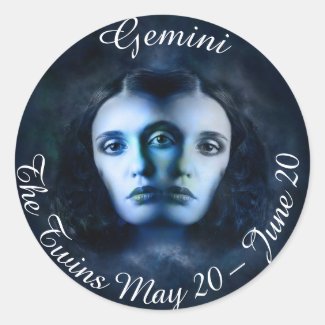 Ruling planet: Mercury
Symbol: Twins
Zodiac quality: Mutable
Color: Light-Green, Yellow
Lucky Numbers: 5, 7, 14, 23
Personality Traits:
Strengths: Gentle, affectionate, curious, adaptable, ability to learn quickly and exchange ideas.
Geminis like books and talking a lot and going on trips.
Weaknesses: Geminis have a nervous energy, they can be inconsistent and have a hard time making up their mind. They don't like routines, they get bored easy and they love being spontaneous.
Famous Geminis: Johnny Depp, Angelina Joli, Marilyn Monroe, John F. Kennedy, Naomi Cambell, Donald Trump, Kanye West, Tupac Shakir, Prince, North West, Morgan Freeman, Paul McCartney, Clint Eastwood, Mark Wahlberg, Natalie Portman, Nicole Kidman, Helena Bonham Carter, Lauryn Hill, Judy Garland, Venus Williams, John Wayne, Shia LaBeouf, Micheal J. Fox, Che Guevara, Tim Allen, Rafael Nadal. Vincent Price, Elizabeth Hurley, Bob Hope, Ralph Waldo Emerson, Zachary Quinto, Annette Bening, Greg Kinnear, Greg Kinnear, Anne Heche.
 All About May 21st Short Video
May 21st Trivia
1527 – Philip II of Spain  is born.
1554 – Queen Mary I grants a royal charter to Derby School, as a grammar school for boys in Derby, England.
1602 – Martha's Vineyard 1st sighted by Captain Bartholomew Gosnold.
1758 – Twelve -year-old Mary Campbell is abducted in Pennsylvania by Lenape during the French and Indian War. She is returned six and a half years later.
1819 – The first  bicycles in the US, called the swift walkers were  introduced in NYC.
1851 – Slavery is abolished in Colombia, South America.
1881 – The American Red Cross is established by Clara Barton in Washington, D.C.
1908 – The first horror movie, Dr Jekyll & Mr Hyde,  premieres in Chicago.
1932 – After flying for 17 hours from Newfoundland, Amelia Earhart lands near Londonderry, Northern Ireland, becoming the 1st transatlantic solo flight by a woman.
1935 – The #1 movie was, "The Informer."starring Victor McLaglen, Heather Angel and Preston Foster.
1935 – Jane Addams, American activist and author, co-founded Hull House, Nobel Prize laureate passes away.
1945 – Nazi SS-Reichsfuehrer Heinrich Himmler was captured by British forces.
1952 – The #1 movie was, "Singin' in the Rain," starring Gene Kelly and Debbie Reynolds.
1961 – The #1 song on the Hot Country Songs Billboard was, "Hello Walls," by  Faron Young.
1952 – Mr. T, American actor was born in Chicago, IL.
1962 – The #1 movie was, "Lonely Are the Brave."
1966 – Lisa Edelstein, American actress was born in Boston, MA.
1969 – Robert F. Kennedy's murderer Sirhan Sirhan sentenced to death, but was later commuted to life imprisonmnet.
1974 – The #1 movie was "Thunderbolt and Lightfoot," starring Clint Eastwood.
1980  – "Star Wars Episode V – Empire Strikes Back", produced by George Lucas opens in cinemas in UK and North America.
1981 – Francois Mitterrand becomes president of France.
1981 – Reggae musician Bob Marley receives a Jamaican state funeral.
1982 – The #1 song on the Hot 100 Billboard was, "Ebony And Ivory," by Paul McCartney And Stevie Wonder.
1983 – David Bowie's song "Let's Dance" single hits #1.
1988 – The #1 movie was, "Willow."
1992 – After 30 seasons Johnny Carson hosted his penultimate episode and last featuring guests (Robin Williams and Bette Midler) of The Tonight Show.
1996 – The ferry MV Bukoba sinks in Tanzanian waters on Lake Victoria, killing nearly 1,000.
1997 – The Notorious B.I.G., American rapper was born in New York, NY.
1999 – Soap Opera, All My Children star Susan Lucci finally wins a Daytime Emmy after being nominated 19 times.
2012 – The #1 movie was, "Men in Black 3," starring Will Smith.
2015 – The #1 song on the Hot 100 Billboard was, "See You Again.
by Wiz Khalifa Featuring Charlie Puth.
2017 – Barnum & Bailey Circus performs for the last time at the Nassau Coliseum in NYC after 146 years.
2018 – Germany set a world record for solar power production with 28.5 GW produced at midday on May 21, 2018.
2018 – US Justice Department announces it is expanding its internal investigation into whether FBI infiltrated Donald Trump's 2016 campaign.
2019 – Lori Lightfoot made history  when she was sworn in as Chicago's first openly gay mayor.
2019 – Billionaire Robert F. Smith pledges to pay off student loans for every member of Morehouse College's graduating class.
Father's Day Gifts