May 22nd Holidays, Horoscope and History

Happy May 22nd!
Here is a page full of today's history, horoscope information and historical events. If it's your birthday, than Happy Birthday! If you are just interested in the history of May 22nd, then scroll on down the page and hope you enjoy!

May 22nd Holidays, Awareness Days and Observances
Is there a holiday you would like to celebrate today?
Harvey Milk Day
Harvey Milk Day is organized by the Harvey Milk Foundation and celebrated each year on May 22 in memory of Harvey Milk, a gay rights activist assassinated in 1978. Harvey Milk Day came about as a day to remember and teach about Milk's life and his work to stop the discrimination against LGBTQ+ people.
International Day for Biological Diversity
The International Day for Biological Diversity is celebrated each year on  May 22nd, a date in our Calendar dedicated to raising global awareness about the importance of protecting biological resources and the global biodiversity that shapes our environment. Not only the various species of plants, animals and microorganisms around us, but also the genetic diversity of each of them, as well as the great variety of ecosystems that make up our planet.
National Buy a Musical Instrument Day
Have you ever wanted to play an instrument but were too intimidated and didn't know where to even start? Well today, you can start by buying the instrument you are interested in. Then take the next step, look into classes, check out some music books online and voila, you are on your way to playing an instrument!
National Maritime Day
National Maritime Day is a United States holiday created to recognize the maritime industry. It is observed on May 22nd, the date in 1819 that the American steamship Savannah set sail from Savannah, Georgia on the first ever transoceanic voyage under steam power.
National Vanilla Pudding Day
To celebrate Vanilla Pudding Day, which is May 22nd, here is a recipe for Homemade Vanilla Pudding for you!
World Goth Day
World Goth Day is observed on 22 May. The Official World Goth Day site defines it as "a day where the goth scene gets to celebrate its own being, and an opportunity to make its presence known to the rest of the world." World Goth Day originated in the United Kingdom in 2009. World Goth Day celebrates the sub cultural aspects of the Goth subculture. Aspects of the culture like fashion, music and art are celebrated by fashion shows, art exhibitions and music performance.

May 22nd Zodiac
Gemini is the third astrological sign in the zodiac, originating from the constellation of Gemini.
Time period: May 21 – June 21
Element: Air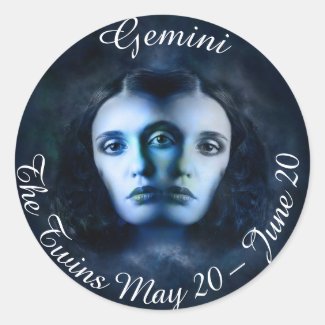 Ruling planet: Mercury
Symbol: Twins
Zodiac quality: Mutable
Color: Light-Green, Yellow
Lucky Numbers: 5, 7, 14, 23
Personality Traits:
Strengths: Gentle, affectionate, curious, adaptable, ability to learn quickly and exchange ideas.
Geminis like books and talking a lot and going on trips.
Weaknesses:  Geminis have a nervous energy, they can be inconsistent and have a hard time making up their mind. They don't like routines, they get bored easy and they love being spontaneous.
May 22nd Trivia
192 – Dong Zhuo is assassinated by his adopted son Lü Bu.
1246 – Henry Raspe is elected anti-king of the Kingdom of Germany in opposition to Conrad IV.
1570 – The first atlas, Theatrum Orbis Terrarum, is published with 70 maps.
1848 – Slavery is abolished in Martinique.
1900 – The Associated Press is formed in New York City as a non-profit news cooperative.
1915 – Three trains collide in the Quintinshill rail disaster near Gretna Green, Scotland, killing 227 people and injuring 246.
1929 – The #1 movie was, "The Cocoanuts."
1942 – Mexico enters World War II, joining the Allies.
1956 – The #1 movie was, "The Searchers."
1964 – Lyndon B. Johnson launches the Great Society.
1964 – The #1 song on the Hot 100 Billboard was, "My Guy," by  Mary Wells.
1968 – The nuclear-powered submarine USS Scorpion sinks with 99 men aboard, 400 miles southwest of the Azores.
1970 – Naomi Campbell, English model was born in Streatham, London, United Kingdom.
1972 – Over 400 women in Derry, Northern Ireland attack the offices of Sinn Féin.
1974 – The #1 song on the Hot 100 Billboard was, "The Streak," by  Ray Stevens.
1980 – The #1 movie was, "The Empire Strikes Back."
1985 – The #1 movie was, "Rambo: First Blood Part II."
1985 – The #1 song on the Hot 100 Billboard was, " Don't You (Forget About Me)," by  Simple Minds.
2002 –  A jury in Birmingham, Alabama, convicts former Ku Klux Klan member Bobby Frank Cherry of the 1963 murder of four girls in the 16th Street Baptist Church bombing.
2008 – The #1 song on the Adult Pop 40 Billboard was, "Feels Like Tonight," by  Daughtry.
2011 – An EF5 tornado strikes Joplin, Missouri, killing 162 people and wreaking $2.8 billion in damages, the costliest and seventh-deadliest single tornado in U.S. history.
2015 – The Republic of Ireland becomes the first nation in the world to legalize gay marriage in a public referendum.
2015 – Tomorrowland was the #1 movie.
Get Ready for Memorial Day!