Happy May 22nd!
Here is a page full of today's history, horoscope information and historical events. If it's your birthday, than Happy Birthday! If you are just interested in the history of May 22nd, then scroll on down the page and hope you enjoy!

May 22nd Holidays, Awareness Days and Observances
Is there a holiday you would like to celebrate today?
Harvey Milk Day
International Day for Biological Diversity
National Buy a Musical Instrument Day
National Maritime Day
National Vanilla Pudding Day
 World Goth Day
May 22nd Zodiac
Gemini is the third astrological sign in the zodiac, originating from the constellation of Gemini.
Time period: May 21 – June 21
Element: Air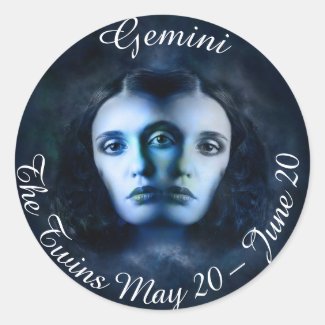 Ruling planet: Mercury
Symbol: Twins
Zodiac quality: Mutable
Color: Light-Green, Yellow
Lucky Numbers: 5, 7, 14, 23
Personality Traits:
Strengths: Gentle, affectionate, curious, adaptable, ability to learn quickly and exchange ideas.
Geminis like books and talking a lot and going on trips.
Weaknesses:  Geminis have a nervous energy, they can be inconsistent and have a hard time making up their mind. They don't like routines, they get bored easy and they love being spontaneous.
Famous Geminis:  Johnny Depp, Angelina Joli, Marilyn Monroe, John F. Kennedy, Naomi Cambell, Donald Trump, Kanye West, Tupac Shakir, Prince, North West, Morgan Freeman, Paul  McCartney, Clint Eastwood, Mark Wahlberg, Natalie Portman, Nicole Kidman, Helena Bonham Carter, Lauryn Hill, Judy Garland, Venus Williams, John Wayne, Shia LaBeouf, Micheal J. Fox, Che Guevara, Tim Allen, Rafael Nadal. Vincent Price, Elizabeth Hurley, Bob Hope, Ralph Waldo Emerson, Zachary Quinto, Annette Bening, Greg Kinnear, Greg Kinnear, Anne Heche.
All About May 22nd Video
May 22nd Trivia
192 – Dong Zhuo is assassinated by his adopted son Lü Bu.
1246 – Henry Raspe is elected anti-king of the Kingdom of Germany in opposition to Conrad IV.
1570 – The first atlas, Theatrum Orbis Terrarum, is published with 70 maps.
1848 – Slavery is abolished in Martinique.
1900 – The Associated Press is formed in New York City as a non-profit news cooperative.
1915 – Three trains collide in the Quintinshill rail disaster near Gretna Green, Scotland, killing 227 people and injuring 246.
1929 – The #1 movie was, "The Cocoanuts."
1942 – Mexico enters World War II, joining the Allies.
1956 – The #1 movie was, "The Searchers."
1964 – Lyndon B. Johnson launches the Great Society.
1964 – The #1 song on the Hot 100 Billboard was, "My Guy," by  Mary Wells.
1968 – The nuclear-powered submarine USS Scorpion sinks with 99 men aboard, 400 miles southwest of the Azores.
1970 – Naomi Campbell, English model was born in Streatham, London, United Kingdom.
1972 – Over 400 women in Derry, Northern Ireland attack the offices of Sinn Féin.
1974 – The #1 song on the Hot 100 Billboard was, "The Streak," by  Ray Stevens.
1980 – The #1 movie was, "The Empire Strikes Back."
1985 – The #1 movie was, "Rambo: First Blood Part II."
1985 – The #1 song on the Hot 100 Billboard was, " Don't You (Forget About Me)," by  Simple Minds.
2002 –  A jury in Birmingham, Alabama, convicts former Ku Klux Klan member Bobby Frank Cherry of the 1963 murder of four girls in the 16th Street Baptist Church bombing.
2008 – The #1 song on the Adult Pop 40 Billboard was, "Feels Like Tonight," by  Daughtry.
2011 – An EF5 tornado strikes Joplin, Missouri, killing 162 people and wreaking $2.8 billion in damages, the costliest and seventh-deadliest single tornado in U.S. history.
2015 – The Republic of Ireland becomes the first nation in the world to legalize gay marriage in a public referendum.
2015 – Tomorrowland was the #1 movie.
Get Ready for Memorial Day!