May 23rd Holidays, Observances and Awareness Days
Everyday is full of holidays and observances you have probably never heard of. Look through the list today and see if there is anything that you would like to celebrate or honor.
May 23rd Zodiac
Gemini is the third astrological sign in the zodiac, originating from the constellation of Gemini.
Time period: May 21 – June 21
Element: Air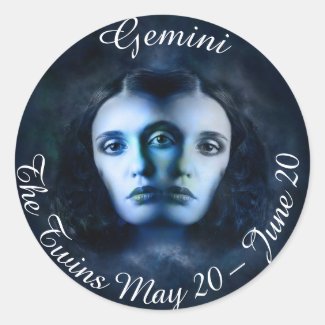 Ruling planet: Mercury
Symbol: Twins
Zodiac quality: Mutable
Color: Light-Green, Yellow
Lucky Numbers: 5, 7, 14, 23
Personality Traits:
Strengths: Gentle, affectionate, curious, adaptable, ability to learn quickly and exchange ideas.
Geminis like books and talking a lot and going on trips.
Weaknesses:  Geminis have a nervous energy, they can be inconsistent and have a hard time making up their mind. They don't like routines, they get bored easy and they love being spontaneous.
Famous Geminis:  Johnny Depp, Angelina Joli, Marilyn Monroe, John F. Kennedy, Naomi Cambell, Donald Trump, Kanye West, Tupac Shakir, Prince, North West, Morgan Freeman, Paul  McCartney, Clint Eastwood, Mark Wahlberg, Natalie Portman, Nicole Kidman, Helena Bonham Carter, Lauryn Hill, Judy Garland, Venus Williams, John Wayne, Shia LaBeouf, Micheal J. Fox, Che Guevara, Tim Allen, Rafael Nadal. Vincent Price, Elizabeth Hurley, Bob Hope, Ralph Waldo Emerson, Zachary Quinto, Annette Bening, Greg Kinnear, Greg Kinnear, Anne Heche.
All About May 23rd Video
May 23rd Trivia
1533 – The marriage of King Henry VIII to Catherine of Aragon is declared null and void.
1829 – Accordion patent granted to Cyrill Demian in Vienna, Austrian Empire.
1911 – The New York Public Library is dedicated.
1933 – Joan Collins, Actress was born in  Paddington, London, United Kingdom.
1934 – Infamous American bank robbers Bonnie and Clyde are ambushed by police and killed in Bienville Parish, Louisiana.
1945 – Heinrich Himmler, head of the Schutzstaffel, commits suicide while in Allied custody.
1958 – Drew Carey, American actor was born in Cleveland, OH.
1960 – The #1 movie was, "Sergeant Rutledge."
1960 – A tsunami killed 61 people in Hilo, Hawaii.
1962 – The #1 song on the Hot Country Songs Billboard was, "She Thinks I Still Care," by  George Jones.
1974 – Jewel, American singer-songwriter was born in Payson, UT.
1986 – The #1 song on the Hot 100 Billboard was, "Greatest Love of All," by Whitney Houston.
1987 – The #1 movie was, "Beverly Hills Cop II."
1998 – The Good Friday Agreement is accepted in a referendum in Northern Ireland with roughly 75% voting yes.
2010 – The #1 movie was, "Shrek Forever After."
2013 – The Interstate 5 bridge over the Skagit River collapses in Mount Vernon, Washington.
2017 – Roger Moore, English actor from the movie, James Bond passes away.
Shop Father's Day Cards on Zazzle!