May 23rd Holidays, Horoscope and History
 
May 23rd Holidays, Observances and Awareness Days
Everyday is full of holidays and observances you have probably never heard of. Look through the list today and see if there is anything that you would like to celebrate or honor.
Declaration of the Bab Day
Declaration of the Bab Day is celebrated by Bahá'ís, being one of their nine holy days. Baha'is view the Bab as a Messenger of God, who had a role that can be likened to John the Baptist (who told of the coming of Christ) in heralding the coming of the latest Manifestation of God: Baha'u'llah.

International Day to End Obstetric Fistula
Obstetric fistula is a serious childbirth injury consisting of a hole between the birth canal and bladder and/or rectum, it is caused by prolonged, obstructed labor without access to timely, high-quality medical treatment. It leaves women with incontinence problems, and often leads to chronic medical problems, depression, social isolation and deepening poverty.
Lucky Penny Day
May 23rd is Lucky Penny Day. There are a lot of superstitions attached to a penny, to read some of them visit: https://www.daysoftheyear.com/days/lucky-penny-day/
National Taffy Day
May 23rd is National Taffy Day. Remember when you were little going to the candy shop and picking out your favorite flavors or watching them make it in front of you? We guess how many flavors there are? Visit here to find out.
World Turtle Day
The purpose of World Turtle Day, May 23, sponsored yearly since 2000 by American Tortoise Rescue, is to bring attention to, and increase knowledge of and respect for, turtles and tortoises, and encourage human action to help them survive and thrive. Visit: https://www.worldturtleday.org/

May 23rd Zodiac
Gemini is the third astrological sign in the zodiac, originating from the constellation of Gemini.
Time period: May 21 – June 21
Element: Air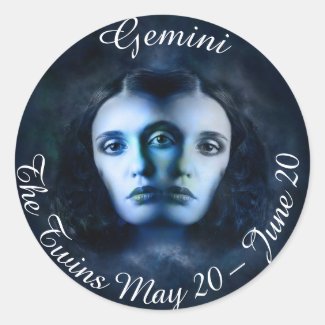 Ruling planet: Mercury
Symbol: Twins
Zodiac quality: Mutable
Color: Light-Green, Yellow
Lucky Numbers: 5, 7, 14, 23
Personality Traits:
Strengths: Gentle, affectionate, curious, adaptable, ability to learn quickly and exchange ideas.
Geminis like books and talking a lot and going on trips.
Weaknesses:  Geminis have a nervous energy, they can be inconsistent and have a hard time making up their mind. They don't like routines, they get bored easy and they love being spontaneous.
May 23rd Trivia
1533 – The marriage of King Henry VIII to Catherine of Aragon is declared null and void.
1829 – Accordion patent granted to Cyrill Demian in Vienna, Austrian Empire.
1911 – The New York Public Library is dedicated.
1933 – Joan Collins, Actress was born in  Paddington, London, United Kingdom.
1934 – Infamous American bank robbers Bonnie and Clyde are ambushed by police and killed in Bienville Parish, Louisiana.
1945 – Heinrich Himmler, head of the Schutzstaffel, commits suicide while in Allied custody.
1958 – Drew Carey, American actor was born in Cleveland, OH.
1960 – The #1 movie was, "Sergeant Rutledge."
1960 – A tsunami killed 61 people in Hilo, Hawaii.
1962 – The #1 song on the Hot Country Songs Billboard was, "She Thinks I Still Care," by  George Jones.
1974 – Jewel, American singer-songwriter was born in Payson, UT.
1986 – The #1 song on the Hot 100 Billboard was, "Greatest Love of All," by Whitney Houston.
1987 – The #1 movie was, "Beverly Hills Cop II."
1998 – The Good Friday Agreement is accepted in a referendum in Northern Ireland with roughly 75% voting yes.
2010 – The #1 movie was, "Shrek Forever After."
2013 – The Interstate 5 bridge over the Skagit River collapses in Mount Vernon, Washington.
2017 – Roger Moore, English actor from the movie, James Bond passes away.
Shop Father's Day Cards on Zazzle!