May 25th Holidays, Observances and Trivia

May 25th Holidays, Observances and Trivia
Thank you for stopping by Time for the Holidays! We are happy to let you know what holidays fall on today, May 25th! See if there is anything you'd like to celebrate today! Then scroll down and check out all the interesting events that have happened throughout history on May 25th.
Geek Pride Day
Geek Pride Day is an initiative to promote geek culture, celebrated annually on May 25. The initiative originated in Spain in 2006 as and spread around the world via the Internet. 

National Brown-Bag-It Day
Instead of getting take out today, brown bag it! Pack a lunch and see what nutritious and fun foods you can include, just like the school days!
National Missing Children's Day
National Missing Children's Day has been commemorated in the United States on May 25, since 1983, when it was first proclaimed by President Ronald Reagan. On May 25, 1979, Etan Patz was only six years old when he disappeared from his New York City home on his way from bus to school. The date of his disappearance was designated as National Missing Children's Day. visit https://www.missingkids.org/HOME

National Tap Dance Day
A Bill to designate May 25th as National Tap Dance Day was introduced in the House of Representatives in September of 1988 and on November 7, 1989. President George H. W. Bush signed this into law. May 25th was chosen to commemorate the birth of Bill Robinson an his outstanding contribution to the art of tap dancing on both stage and in film through the unification of diverse stylistic and racial elements.
National Wine Day
Every May 25th we break out our bottles of wine and toast to National Wine Day!
Towel Day
Towel Day is celebrated every year on 25 May as a tribute to the author Douglas Adams by his fans. On this day, fans openly carry a towel with them, as described in Adams' The Hitchhiker's Guide to the Galaxy, to demonstrate their appreciation for the books and the author. The importance of the towel was introduced in The Hitchhiker's Guide to the Galaxy original radio series in 1978. The follow-up book explained the importance of towels in The Hitchhiker's Guide to the Galaxy universe in Chapter 3. The importance is that a towel represents many things, such as warmth, good hygiene and something to lay on under the stars.

May 25th Zodiac
Gemini is the third astrological sign in the zodiac, originating from the constellation of Gemini.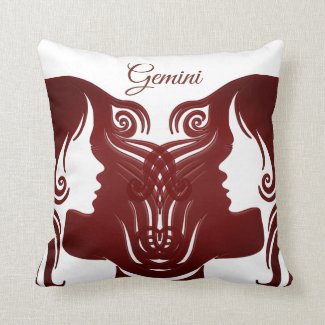 Time period: May 21 – June 21
Element: Air
Ruling planet: Mercury
Symbol: Twins
Zodiac quality: Mutable
Color: Light-Green, Yellow
Lucky Numbers: 5, 7, 14, 23
Personality Traits:
Strengths: Gentle, affectionate, curious, adaptable, ability to learn quickly and exchange ideas.
Geminis like books and talking a lot and going on trips.
Weaknesses:  Geminis have a nervous energy, they can be inconsistent and have a hard time making up their mind. They don't like routines, they get bored easy and they love being spontaneous.
May 25th Trivia
1803: Ralph Waldo Emerson, American poet and philosopher was born.
1955:  In the United States, a night-time F5 tornado strikes the small city of Udall, Kansas, killing 80 and injuring 273. It is the deadliest tornado to ever occur in the state and the 23rd deadliest in the U.S.
1956 – The #1 movie was, "House of Wax," starring Vincent Price.
1963 – Mike Myers actor and comedian was born in Scarborough, Canada.
1969 – Anne Heche, American actress was born in Aurora, OH.
1979: American Airlines flight 191 crashed after takeoff. The DC-10 hurled towards the ground at O'Hare International Airport in Chicago killing 258 people.
1979: 6 year old  Etan Patz from New York City disappeared and was murdered which helped start the  missing children's movement.
1977: The first Star Wars film is released.
1978 – Brian Urlacher, Football linebacker for the Chicago Bears was born in  Pasco, WA.
1981 – The #1 song on the Hot 100 Billboard was, "Bette Davis Eyes," by  Kim Carnes.
1983 – The #1 song on the Hot 100 Billboard was, "Let's Dance," by David Bowie.
1987 – The #1 movie was, "Beverly Hills Cop II," starring Eddie Murphy.
2003 – The #1 song on the Adult Top 40 Billboard was, "Unwell," by Matchbox Twenty.
2008: NASA's Phoenix lander lands in Green Valley region of Mars to search for environments suitable for water and microbial life.
2009: North Korea allegedly tests its second nuclear device.
2011: Oprah Winfrey airs her last show, ending her twenty-five-year run of The Oprah Winfrey Show.
2019 – Federal Judge temporarily blocks Trump border wall construction plans.
2019 – Yoga teacher, Amanda Eller found alive after going missing 2 weeks ago in Hawaii forest.