May 26th Holidays, Observances and Trivia

May 26th Holidays, Observances and Trivia
Welcome to Time for the Holidays! We hope you will find something to celebrate everyday! Look down the list of today's holidays to see if anything catches your eye!
National Blueberry Cheesecake Day
We think you probably know how to celebrate this day!  Blueberry topping is the most popular
cheesecake topping. Check out some #BlueberryCheesecakeRecipes and bake your heart away! Share with someone you love and have a delicious time!
National Cherry Dessert Day
Another delicious holiday that falls on every May 26th. There are so many scrumptious cherry desserts to try! #CherryPieRecipes #CherryTrifle  #CherryPudding #CherryTart
National Grey Day
Celebrate everything grey today! Pet a grey dog, wear grey socks, paint your nails grey!
National Paper Airplane Day
Paper airplane day celebrations typically include social gatherings at which participants create and fly paper airplanes. Put together some fun contests in your neighborhoods! Get the kids involved and have a fun neighborhood get together!
Sally Ride Day
Sally Kristen Ride (May 26, 1951 – July 23, 2012) was an American physicist and astronaut. Born in Los Angeles, she joined NASA in 1978 and became the first American woman in space in 1983. Ride was the third woman in space overall, after USSR cosmonauts Valentina Tereshkova (1963) and Svetlana Savitskaya (1982).  Wiki

World Dracula Day
Celebrate everything dracula! Whether you have a binge session of Twilight
, watch Interview With the Vampire, or read the book series, "The Awakening (The Vampire Diaries, Vol. 1)
" do something vampire related today! But please don't bite anyone's neck!
World Redhead Day
World Redhead Day, an annual occasion created by the Queen of Holidays. If you are a redhead have pride! If you are not, respect them! Check out the Ginger Pride Rally that was held in Australia, also termed, "Day of the Walking Red."

World Lindy Hop Day
The Lindy Hop is a jazzy dance that originated in black communities in Harlem, in New York City back in the 1920's.  So put on some jazz and learn the Lindy Hop!
Fun Memes to Share!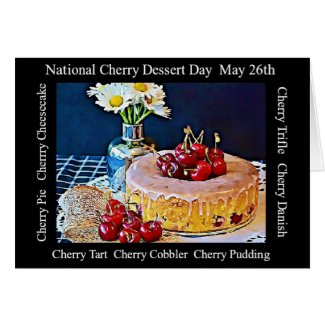 May 26th Zodiac
Gemini is the third astrological sign in the zodiac, originating from the constellation of Gemini.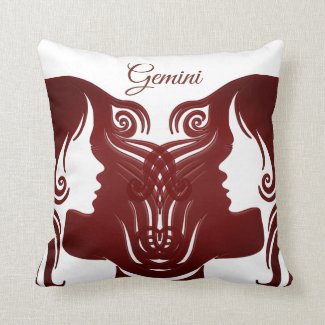 Time period: May 21 – June 21
Element: Air
Ruling planet: Mercury
Symbol: Twins
Zodiac quality: Mutable
Color: Light-Green, Yellow
Lucky Numbers: 5, 7, 14, 23
Personality Traits:
Strengths: Gentle, affectionate, curious, adaptable, ability to learn quickly and exchange ideas.
Geminis like books and talking a lot and going on trips.
Weaknesses:  Geminis have a nervous energy, they can be inconsistent and have a hard time making up their mind. They don't like routines, they get bored easy and they love being spontaneous.
Famous Geminis:  Johnny Depp, Angelina Joli, Marilyn Monroe, John F. Kennedy, Naomi Cambell, Donald Trump, Kanye West, Tupac Shakir, Prince, North West, Morgan Freeman, Paul  McCartney, Clint Eastwood, Mark Wahlberg, Natalie Portman, Nicole Kidman, Helena Bonham Carter, Lauryn Hill, Judy Garland, Venus Williams, John Wayne, Shia LaBeouf, Micheal J. Fox, Che Guevara, Tim Allen, Rafael Nadal. Vincent Price, Elizabeth Hurley, Bob Hope, Ralph Waldo Emerson, Zachary Quinto, Annette Bening, Greg Kinnear, Greg Kinnear, Anne Heche,
May 26th Celebrity Birthdays
May 26th Trivia
May 26 is the 146th day of the year.
1478 – Pope Clement VII  is born.
1868 – The Impeachment of Andrew Johnson ends with his acquittal by one vote.
1897 – Dracula, a novel by Irish author Bram Stoker, is published.
1907 – John Wayne, American actor was born in Winterset, IA.
1917 – Several tornadoes hit Illinois, including the city of Mattoon, killing 101 people and injuring 689.
1926 – Miles Davis, American jazz trumpeter was born in Alton, Il.
1948 – Stevie Nicks, American singer-songwriter was born in Phoenix, AZ.
1949 – Hank Williams Jr., American singer-songwriter and guitarist is born.
1964 – Lenny Kravitz, American singer-songwriter is born in New York, NY.
1966 – Helena Bonham Carter, Actress was born in Islington, London, United Kingdom.
1972 – The United States and the Soviet Union sign the Anti-Ballistic Missile Treaty.
1975 – Lauryn Hill, American singer-songwriter was born in Orange, NJ.
1983 – Scott Disick, TV personality was born in Eastport, NY.
2004 – US Army veteran Terry Nichols is found guilty of 161 state murder charges for helping carry out the Oklahoma City bombing.
2016 – Hedy Epstein, German-born American human rights activist and Holocaust survivor (b. 1924) passes away.
2016-  An internal government watchdog has concluded Hillary Clinton broke government rules by using a private email server without approval for her work while she was secretary of state.
2017- Appeals Court Upholds Block on Trump's Muslim Travel Ban.