Welcome to Time for the Holidays.
May 29th Holidays, Observances, Trivia and Zodiac
May 29th Zodiac
Gemini is the third astrological sign in the zodiac, originating from the constellation of Gemini.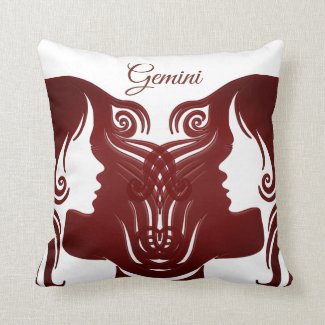 Time period: May 21 – June 21
Element: Air
Ruling planet: Mercury
Symbol: Twins
Zodiac quality: Mutable
Color: Light-Green, Yellow
Lucky Numbers: 5, 7, 14, 23
Personality Traits:
Strengths: Gentle, affectionate, curious, adaptable, ability to learn quickly and exchange ideas.
Geminis like books and talking a lot and going on trips.
Weaknesses:  Geminis have a nervous energy, they can be inconsistent and have a hard time making up their mind. They don't like routines, they get bored easy and they love being spontaneous.
Famous Geminis:  Johnny Depp, Angelina Joli, Marilyn Monroe, John F. Kennedy, Naomi Cambell, Donald Trump, Kanye West, Tupac Shakir, Prince, North West, Morgan Freeman, Paul  McCartney, Clint Eastwood, Mark Wahlberg, Natalie Portman, Nicole Kidman, Helena Bonham Carter, Lauryn Hill, Judy Garland, Venus Williams, John Wayne, Shia LaBeouf, Micheal J. Fox, Che Guevara, Tim Allen, Rafael Nadal. Vincent Price, Elizabeth Hurley, Bob Hope, Ralph Waldo Emerson, Zachary Quinto, Annette Bening, Greg Kinnear, Greg Kinnear, Anne Heche.
May 29th Trivia
1790 – Rhode Island is admitted as the 13th U.S. state.
1848 – Wisconsin is admitted as the 30th U.S. state.
1886 – The pharmacist John Pemberton places his first advertisement for Coca-Cola, which appeared in The Atlanta Journal.
1903 – Bob Hope, American-British comedian was born in Well Hall.
1917 – John F. Kennedy, 35th U.S. President was born in  Brookline, MA.
1919 – Albert Einstein's theory of general relativity is tested by Arthur Eddington and Andrew Claude de la Cherois Crommelin.
1920 – The #1 movie was, "Excuse My Dust."
1944 – The #1 movie was, "Mr. Skeffington."
1958 – Annette Bening, American actress was born in Topeka, KS.
1960 – The #1 song on the Hot 100 Billboard was, Cathy's Clown," by The Everly Brothers.
1961 – Melissa Etheridge, American singer-songwriter, guitarist, and activist is born.
1962 – The #1 movie was, "Lonely Are the Brave."
1970 The #1 movie was, "Beneath the Planet of the Apes."
1975 – Mel B, English singer and member of the band, Spice Girls, was born in Harehills, Leeds, United Kingdom.
1982 – The #1 movie was, "Rocky III," starring Sylvester Stallone.
1984 – The #1 song on the Hot 100 Billboard was,"Let's Hear It For The Boy," by  Deniece Williams.
1988 – U.S. President Ronald Reagan begins his first visit to the Soviet Union when he arrives in Moscow for a superpower summit with the Soviet leader Mikhail Gorbachev.
1993 – The #1 movie was, "Cliffhanger," starring Sylvester Stallone.
1994 – The #1 song on the Top 40 Billboard was, "I Swear," by  All-4-One.
1997 – Jeff Buckley, American singer-songwriter and guitarist passed away.
1999 – Space Shuttle Discovery completes the first docking with the International Space Station.
2004 – The National World War II Memorial is dedicated in Washington, D.C.
2009 – The #1 movie was, "Up."
2010 – Dennis Hopper, American actor, director, and screenwriter passed away
2017 – The #1 song on the Adult Top 40 Billboard was, "Shape Of You," by  Ed Sheeran.
2020 – Protests continue in Minneapolis, MN after the death of George Floyd by police brutality.