May 29th Holidays, Observances, Trivia and Zodiac
 
Welcome to Time for the Holidays.
May 29th Holidays, Observances, Trivia and Zodiac
End of the Middle Ages Day
On May 29, 1453, Constantinople fell. Ottoman invaders under Sultan Mehmed II succeeded against the Byzantine defenders under Emperor Constantine XI Palaiologos after a siege of several weeks. Many intellectuals fled Constantinople at this time, and most ended up (eventually) in Italy. Many historians consider this date to be the official end of the Middle Ages and the beginning of the Renaissance.

International Coq Au Vin Day
Celebrated annually on May 29th, National Coq Au Vin Day celebrates a delicious French dish. Coq au vin is a French dish of chicken braised with wine, lardons, mushrooms, and optionally garlic. A red Burgundy wine is typically used.
International Day of United Nations Peacekeepers
The International Day of United Nations Peacekeepers, 29 May, offers a chance to pay tribute to the uniformed and civilian personnel's invaluable contribution to the work of the Organization and to honor more than 4,000 peacekeepers who have lost their lives serving under the UN flag since 1948, including 130 last year.

National Biscuit Day
Every May 29th we celebrate National Biscuit Day, so here is a recipe for you to try! https://sugarspunrun.com/easy-homemade-biscuits/
Learn About Composting Day
May 29th is the day to learn how to do our part to conserve natural resources and reduce our carbon footprint. Learn how to start here.
Paper Clip Day
On May 29th we celebrate the paperclip. That tiny curve wire that holds papers together. According to the Early Office Museum, Samuel B. Fay received the first patent for a "bent wire paper clip" in the United States in 1867. Fayes intention for the clip was to attach tickets to fabric. However, U.S. patent 64,088 recognized that paperclips could also hold papers together.
Put a Pillow on Your Fridge Day
Back in the old days, there was a tradition of putting a piece of linen, usually from a nightgown or blanket, in the larder for good luck. What is a larder you may ask? A larder was a cold storage room people used to keep meat and other food cold. So now that we have invented refrigerators the equivalent to the larder, we now place a pillow on top of the frig (since they won't usually fit inside) for good luck every May 29th.
World Digestive Health Day
Every 29th May, the World Gastroenterology Organisation (WGO) celebrates World Digestive Health Day (WDHD) and initiates a yearlong, worldwide, public health campaign.  Each year focuses upon a particular digestive disease and/or disorder in order to increase general public awareness of prevention, prevalence, diagnosis, management and treatment of the disease and/or disorder. www.worldgastroenterology.org

May 29th Zodiac
Gemini is the third astrological sign in the zodiac, originating from the constellation of Gemini.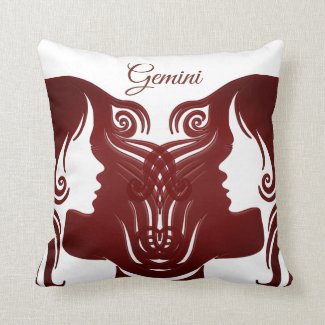 Time period: May 21 – June 21
Element: Air
Ruling planet: Mercury
Symbol: Twins
Zodiac quality: Mutable
Color: Light-Green, Yellow
Lucky Numbers: 5, 7, 14, 23
Personality Traits:
Strengths: Gentle, affectionate, curious, adaptable, ability to learn quickly and exchange ideas.
Geminis like books and talking a lot and going on trips.
May 29th Trivia
1790 – Rhode Island is admitted as the 13th U.S. state.
1848 – Wisconsin is admitted as the 30th U.S. state.
1886 – The pharmacist John Pemberton places his first advertisement for Coca-Cola, which appeared in The Atlanta Journal.
1903 – Bob Hope, American-British comedian was born in Well Hall.
1917 – John F. Kennedy, 35th U.S. President was born in  Brookline, MA.
1919 – Albert Einstein's theory of general relativity is tested by Arthur Eddington and Andrew Claude de la Cherois Crommelin.
1920 – The #1 movie was, "Excuse My Dust."
1944 – The #1 movie was, "Mr. Skeffington."
1958 – Annette Bening, American actress was born in Topeka, KS.
1960 – The #1 song on the Hot 100 Billboard was, Cathy's Clown," by The Everly Brothers.
1961 – Melissa Etheridge, American singer-songwriter, guitarist, and activist is born.
1962 – The #1 movie was, "Lonely Are the Brave."
1970 The #1 movie was, "Beneath the Planet of the Apes."
1975 – Mel B, English singer and member of the band, Spice Girls, was born in Harehills, Leeds, United Kingdom.
1982 – The #1 movie was, "Rocky III," starring Sylvester Stallone.
1984 – The #1 song on the Hot 100 Billboard was,"Let's Hear It For The Boy," by  Deniece Williams.
1988 – U.S. President Ronald Reagan begins his first visit to the Soviet Union when he arrives in Moscow for a superpower summit with the Soviet leader Mikhail Gorbachev.
1993 – The #1 movie was, "Cliffhanger," starring Sylvester Stallone.
1994 – The #1 song on the Top 40 Billboard was, "I Swear," by  All-4-One.
1997 – Jeff Buckley, American singer-songwriter and guitarist passed away.
1999 – Space Shuttle Discovery completes the first docking with the International Space Station.
2004 – The National World War II Memorial is dedicated in Washington, D.C.
2009 – The #1 movie was, "Up."
2010 – Dennis Hopper, American actor, director, and screenwriter passed away
2017 – The #1 song on the Adult Top 40 Billboard was, "Shape Of You," by  Ed Sheeran.
2020 – Protests continue in Minneapolis, MN after the death of George Floyd by police brutality.