May 30th Holidays, Horoscope and History

May 30th Holidays, Trivia and Zodiac
Loomis Day
 May 30th, honors Washington, D.C. dentist and inventor Mahlon Loomis. Loomis was the inventor of artificial teeth and one of the earliest inventors of wireless communication. Richard Birch of Puns Corp founded Loomis Day.
My Bucket's Got A Hole In It Day
On May 30th we honor the children's song, "There's a Hole in my Bucket." The song is a dialogue between two characters, called Henry and Liza, about a leaky bucket. The earliest known archetype of this song seems to be in the German collection of songs Bergliederbüchlein (c 1700). Here's a newer version.
National Creativity Day
Hal Croasmun and ScreenwritingU founded National Creativity Day in 2018 to celebrate the imaginative spirits everywhere and to encourage them to keep creating. So get your creativity on today, whether you are an artist, photographer, blogger or what! Create and make something beautiful today!

National Mint Julep Day
Every May 30th we celebrate the Mint Julep. A Mint Julep Mint julep is a mixed alcoholic drink, or cocktail, consisting primarily of bourbon, sugar, water, crushed or shaved ice, and fresh mint. Here is a recipe for you: Classic Bourbon Mint Julep.
Water a Flower Day
It's so fun to rush out at the first sign or warm weather and stock up on flowers and start planting them in your garden and in pots and planters, but don't forget to water them now! That part isn't always as fun!
World Vape Day
World Vape Day is a celebration of our choice to make the switch to a healthier, smoke-free lifestyle. World Vape Day is a community supported effort, with the website maintained by INNCO.
May 30th Zodiac
Gemini is the third astrological sign in the zodiac, originating from the constellation of Gemini.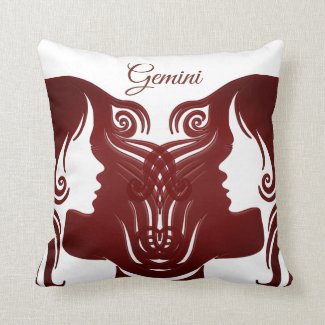 Time period: May 21 – June 21
Element: Air
Ruling planet: Mercury
Symbol: Twins
Zodiac quality: Mutable
Color: Light-Green, Yellow
Lucky Numbers: 5, 7, 14, 23
Personality Traits:
Strengths: Gentle, affectionate, curious, adaptable, ability to learn quickly and exchange ideas.
Geminis like books and talking a lot and going on trips.
Weaknesses:  Geminis have a nervous energy, they can be inconsistent and have a hard time making up their mind. They don't like routines, they get bored easy and they love being spontaneous.
Famous Geminis:  Johnny Depp, Angelina Joli, Marilyn Monroe, John F. Kennedy, Naomi Cambell, Donald Trump, Kanye West, Tupac Shakir, Prince, North West, Morgan Freeman, Paul  McCartney, Clint Eastwood, Mark Wahlberg, Natalie Portman, Nicole Kidman, Helena Bonham Carter, Lauryn Hill, Judy Garland, Venus Williams, John Wayne, Shia LaBeouf, Micheal J. Fox, Che Guevara, Tim Allen, Rafael Nadal. Vincent Price, Elizabeth Hurley, Bob Hope, Ralph Waldo Emerson, Zachary Quinto, Annette Bening, Greg Kinnear, Greg Kinnear, Anne Heche.
May 30th Trivia
1842 – John Francis attempts to murder Queen Victoria as she drives down Constitution Hill in London with Prince Albert.
1883 – In New York City, a stampede on the recently opened Brooklyn Bridge killed twelve people.
1899 – Pearl Hart, a female outlaw of the Old West, robs a stage coach 30 miles southeast of Globe, Arizona.
1917 – Alexander I becomes king of Greece.
1922 – The Lincoln Memorial is dedicated in Washington, D.C..
1964 – Wynonna Judd, American singer-songwriter, guitarist, and actress was born.
2013 – Nigeria passes a law banning same-sex marriage.
2015 – Beau Biden, American soldier, lawyer, and politician, 44th Attorney General of Delaware and Vice President Joe Biden's son, passes away.