May 30th Holidays, Trivia and Zodiac
May 30th Zodiac
Gemini is the third astrological sign in the zodiac, originating from the constellation of Gemini.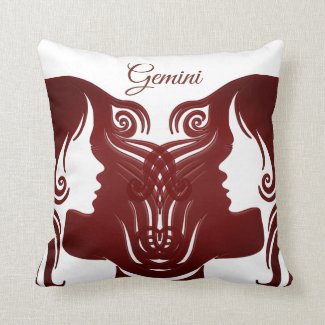 Time period: May 21 – June 21
Element: Air
Ruling planet: Mercury
Symbol: Twins
Zodiac quality: Mutable
Color: Light-Green, Yellow
Lucky Numbers: 5, 7, 14, 23
Personality Traits:
Strengths: Gentle, affectionate, curious, adaptable, ability to learn quickly and exchange ideas.
Geminis like books and talking a lot and going on trips.
Weaknesses:  Geminis have a nervous energy, they can be inconsistent and have a hard time making up their mind. They don't like routines, they get bored easy and they love being spontaneous.
Famous Geminis:  Johnny Depp, Angelina Joli, Marilyn Monroe, John F. Kennedy, Naomi Cambell, Donald Trump, Kanye West, Tupac Shakir, Prince, North West, Morgan Freeman, Paul  McCartney, Clint Eastwood, Mark Wahlberg, Natalie Portman, Nicole Kidman, Helena Bonham Carter, Lauryn Hill, Judy Garland, Venus Williams, John Wayne, Shia LaBeouf, Micheal J. Fox, Che Guevara, Tim Allen, Rafael Nadal. Vincent Price, Elizabeth Hurley, Bob Hope, Ralph Waldo Emerson, Zachary Quinto, Annette Bening, Greg Kinnear, Greg Kinnear, Anne Heche.
May 30th Trivia
1842 – John Francis attempts to murder Queen Victoria as she drives down Constitution Hill in London with Prince Albert.
1883 – In New York City, a stampede on the recently opened Brooklyn Bridge killed twelve people.
1899 – Pearl Hart, a female outlaw of the Old West, robs a stage coach 30 miles southeast of Globe, Arizona.
1917 – Alexander I becomes king of Greece.
1922 – The Lincoln Memorial is dedicated in Washington, D.C..
1964 – Wynonna Judd, American singer-songwriter, guitarist, and actress was born.
2013 – Nigeria passes a law banning same-sex marriage.
2015 – Beau Biden, American soldier, lawyer, and politician, 44th Attorney General of Delaware and Vice President Joe Biden's son, passes away.