May 4th Holidays, Horoscope and History

Happy May 4th Everyone!
If if is your birthday today then Happy Birthday! Maybe you are just curious about events that happens today, on May 4th. Either way, here is a page full of history such as famous birthdays, historical events, horoscope information, popular songs and movies and much more! Hope you enjoy it and thank you for stopping by Time for the Holidays!

May 4th Holidays
Did you know that each day of the year has many holidays? Many are silly while others are serious awareness days. Look through the list and see if there is something for you to celebrate or honor!
Anti-Bullying Day
Observed every May 4th, Anti-Bullying Day is an official day to stand up to bullying. The day was first created in Canada, and is now celebrated around the world. In 2012 the United Nations made it an official holiday. In 2007, male ninth grade student Chuck McNeill, from Canada, was bullied for wearing a pink shirt during the first day of school. The following year the day became an official holiday in Canada when David Shepherd and Travis Price of Berwick, Nova Scotia, bought and distributed 50 pink shirts for everyone to wear. Read more about Pink Shirt Day.

Bird Day
Charles Almanzo Babcock, Oil City, Pennsylvania Superintendent of Schools, established the first Bird Day in 1894. It was also the first holiday in the United States dedicated to the celebration of birds. Babcock founded the day, observed annually on May 4th, to advance bird conservation as a moral value.

Star Wars Day
Star Wars Day is an informal commemorative day observed annually on May 4 to celebrate George Lucas' Star Wars media franchise. So take yourself to another galaxy and visit https://www.starwars.com/news/how-to-celebrate-star-wars-day

International Firefighters Day
International Firefighters' Day is observed every May 4th. It was instituted after a proposal was emailed out across the world on January 4, 1999 due to the deaths of five firefighters in tragic circumstances in a bushfire in Australia. International Firefighters' Day (IFFD) is a time where the world's community can recognize and honor the firefighters we have lost. It is also a day in which firefighters can be thanked for their contributions. One way to observe IFFD is to wear or display blue and red ribbons pinned together. The IFFD ribbons are linked to colors symbolic of the main elements firefighters work with – red for fire and blue for water. Learn more at https://www.firefightersday.org/.
National Candied Orange Peel Day
Candied Orange Peels are a boiled, sliced and sugared treat and every May 4th they are to be celebrated. Here is a recipe for you to try out: Simple Candied Orange Peels.

National Orange Juice Day
Get your morning dose of vitamin C, potassium, thiamine, and folate today with a glass of orange juice!
National Weather Observers Day
In 1989, Alan Brue, who was a psychology major at State University of New York, founded National Weather Observers Day on May 4th. The New York college senior created the day for weather enthusiasts and professionals to celebrate their love of weather. Weather observing has become a hobby for some people and they help the National Weather centers as they help spot storms and tornadoes as they approach and report them to give others warning.
Petite and Proud Day
May 4th is Petite and Proud Day for all people under 5'4″, you have a day where you can be petite and proud! Some celebrities that are under 5″4′ are Carrie Fisher, Lady Gaga, Nicki Minaj, Nicole Richie, Salma Hayek, Shakira, Kevin Hart, Hilary Duff, Kim Kardashian, Scarlett Johansson and Natalie Portman.

Renewal Day
Perfect timing with Spring, Renewal Day is a day to just renew anything you have been letting going, whether your faith, an old relationship, restarting resolutions or maybe just starting something completely new!
International Respect For Chickens Day
On May 4, animal advocates around the world celebrate International Respect for Chickens Day. This day was launched by United Poultry Concerns in 2005. Today honors chickens throughout the world and protests their suffering and abuse in agribusiness and experimental research. May is International Respect for Chickens Month.

World Give Day
World Give Day, celebrated on May 4th is a day of encouraging people to give back through donating, volunteering, or raising awareness about their favorite causes. It's a good day to make a difference in someone else's life. The purpose of World Give Day is to serve as motivation for people to unite in one day of giving, and inspire people to make giving back a priority in our everyday lives.

May 4th Zodiac Sign is Taurus
Taurus is the second astrological sign in the present zodiac. The Sun is in the sign of Taurus.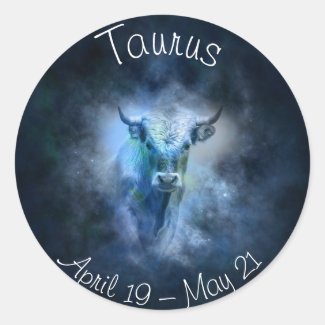 Time period: April 20 – May 21
Element: Earth
Ruling planet: Venus
Symbol: Bull
Zodiac quality: Fixed
Birthstones: Emerald, Diamond, Sapphire, Garnet, Rose quartz
Famous Tauruses: Dwayne Johnson, Queen Elizabeth II, Megan Fox, George Clooney, Adele, Mark Zuckerberg, Shakespeare, David Beckham, Princess Charlotte of Cambridge
May 4th Trivia
1871 – The National Association, the first professional baseball league, opens its first season in Fort Wayne, Indiana.
1904 – The United States begins construction of the Panama Canal.
1913 – Princess Katherine of Greece and Denmark is born in Athens, Greece.
1929 – Audrey Hepburn, Belgian-British actress and humanitarian is born in Ixelles, Belgium.
1930 – Katherine Jackson, Michael Jackson's mom is born in Clayton, AL.
1931 – The #1 movie was, "The Public Enemy."
1932 – Al Capone begins serving an eleven-year prison sentence for tax evasion.
1951 – Mick Mars, lead guitarist for rock band, Motley Crue, was born in Terre Haute, IN.
1953 – Ernest Hemingway wins the Pulitzer Prize for The Old Man and the Sea.
1956 – The #1 movie was, "The Searchers," starring John Wayne.
1959 – The 1st Annual Grammy Awards are held.
1970 – Will Arnett, American-Canadian actor was born in Toronto, Canada.
1973 – John Madden, Canadian ice hockey player and coach was born.
1973 – The #1 song on the Hot Country Songs Billboard was, " Behind Closed Doors," by Charlie Rich.
1979 – Margaret Thatcher becomes the first female Prime Minister of the United Kingdom.
1979 – Lance Bass, bass singer for boy band, NSYNC, was born in Laurel, MS.
1982 – The #1 song on the Hot 100 Billboard was, "I Love Rock 'N' Roll," by Joan Jett & the Blackhearts.
1984 – The #1 movie was, "Breakin',"
2009 – The #1 movie was, "Star Trek."
2011 – The first organized celebration of Star Wars Day took place in Toronto, Ontario, Canada at the Toronto Underground Cinema. The date was chosen for the pun on the catchphrase "May the Force be with you" as "May the Fourth be with you".
2018 – The #1 song on the Adult Pop Billboard was, " Havana," by Camila Cabello Featuring Young Thug.