May 7th Holidays, Horoscope and History

Happy May 7th
Here is a page full of information about May 7th. Whether you are looking for horoscope information, celebrity birthdays or historical events, we got it all!

Today is filled with a bunch of holidays you probably did not even know about! Check out the list and find something to celebrate today!
May 7th Holidays
National Barrier Awareness Day
In 1986, Congress designated May 7, 1986, as National Barrier Awareness Day by a House Joint Resolution (544). It authorized the President to issue a proclamation recognizing the day. On May 7, 1986, President Ronald Reagan issued Proclamation 5472 and called for Americans to recognize the day with events and programs that would contribute to removing the obstacles facing those with disabilities. This proclamation stated that many disabled people face financial, cultural, and physical barriers because of a lack of public understanding of their needs. We must become more aware of the barriers that prevent or inhibit so many of our fellow Americans from participating fully in the life of our society, and how much more they could contribute if those obstacles were removed.

National Children's Mental Health Awareness Day
Each year, National Children's Mental Health Awareness Day (May 7) seeks to raise awareness about the importance of children's mental health and show that positive mental health is essential to a child's healthy development.

National Tourism Day
Following back to back with National Tourist Day, National Tourism Day is observed on May 7th during National Travel and Tourism Week in the United States, which occurs every first full week of May. National Travel and Tourism Week was first celebrated in May 1983, after President Ronald Reagan signed a Proclamation urging all citizens to observe the week. Today is a day to recognize all that tourism does to support your local area. 

National Roast Leg of Lamb Day
Well to celebrate National Roast Leg of Lamb Day, you could either try this Recipe , or better yet, not eat it and save a Lamb today. ♥
National Cosmopolitan Day
Let's toast to Cosmopolitans today! A Cosmo is a cocktail made with vodka, triple sec, cranberry juice, and freshly squeezed or sweetened lime juice.
Paste Up Day
National Paste Up Day is celebrated on May 7th each year. Paste Up Day reflects back on the time before online publishing and computerized digital imaging when many publications were completed by hand. So let's remember that once upon a time, it was actually people sitting there pasting newspapers layouts together before printing.

May 7th Zodiac Sign is Taurus
Taurus is the second astrological sign in the present zodiac. The Sun is in the sign of Taurus.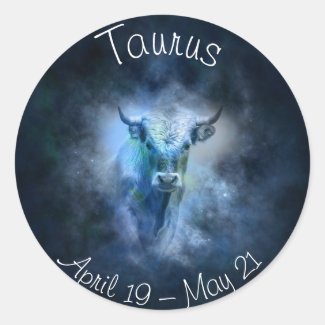 Time period: April 20 – May 21
Element: Earth
Ruling planet: Venus
Symbol: Bull
Zodiac quality: Fixed
Birthstones: Emerald, Diamond, Sapphire, Garnet, Rose quartz
May 7th Trivia
1833 – Johannes Brahms, German composer. One of the "Three Bs of Music" (Bach, Beethoven, Brahams). was born.
1840 – Peter Ilyich Tchaikovsky, Russian composer. Music: The Swan Lake, The Sleeping Beauty, The Nutcracker. was born.
1915 –  This civilian steamer,  the Lusitania,  is sunk by a German submarine's torpedo, killing 1,198 (including 128 Americans) of 1,959 people on board.
1919 – Eva Perón, Argentine film actress was born in  Los Toldos, Argentina.
1984 – American Veterans of the Vietnam War reach an out-of-court settlement with seven chemical companies over the defoliant Agent Orange.
1991 – Geneticists at John Hopkins University are are given permission to clone the late President's genes.
1993 –  Elton John pays $193,895 for Man Ray's Glass Tears photograph.
1998 Eddie Rabbitt – American singer, songwriter. Music: Every Which Way But Loose (1978, #1) and I Love a Rainy Night (1980, #1) passes away.
2017 – Three years after being kidnapped by Boko Haram terrorists, 82 more Chibok schoolgirls were freed in Nigeria on Saturday and safely transported to the capital city of Abuja. [The Week]
2018 – Trump threatens legal action against Robert Mueller, the man investigating the Russia/election collusion activities.  [CNN]