National Peanut Butter Lovers Day
National Peanut Butter Lovers Day
March 1
 The only think you have to do for  Peanut Butter Day is simply enjoy some peanut butter! Whether you eat it right out of the jar, or snack on some delicious peanut butter cookies just eat some and enjoy it!
Peanut Butter Cookie Recipes on Pinterest
Peanut Butter Cookies Recipe Card Postcard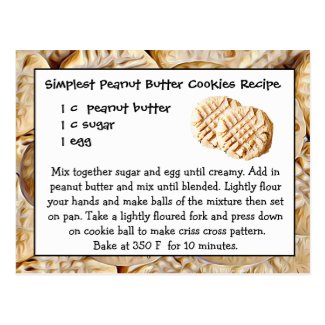 If you just want to snack….
Try these Organic Peanut Butters!
Other Pages Celebrating National Peanut Butter Lovers Days
Celebrating you: It's National Peanut Butter Lover's Day
Peanut Butter Lover's Day Home
National Peanut Butter Day- Punchbowl
Many Ways to make a Peanut Butter Sandwich