September 1st Holidays and Observances
September 1st Holidays, Observances and Awareness Days
Everyday is full of fun, silly and quirky holidays. Many have important observances too. Look down today's list and see if anything catches you're eye!
American Chess Day
September 1st is American Chess Day. So pull out the old game and teach your kids or grandkids how to play. Have some fun with chess today!
Building and Code Staff Appreciation Day
September 1st is the day to show your appreciation for all those men and women who keep us safe everyday!
National Chicken Boy's Day
Chicken Boy is a statue located on North Figueroa Street in the Highland Park district of Los Angeles. The 22-foot tall fiberglass statue was recognized by Governor Arnold Schwarzenegger with the Governor's Historic Preservation Award in 2010. Learn more about Chicken Boy here.

Emma M. Nutt Day
Emma M Nutt became the first female phone operator when she joined the New England Telephone Company on Sept. 1, 1878,. She worked a 54-hour week at a rate of $10 a month and memorizing every number in the New England Telephone Company directory. She worked there for over thirty years.
National Cherry Popover Day
Today, September 1st is Cherry Popover Day so here is a recipe for you to try out: Cherry Popovers Recipe
National No Rhyme or Reason Day
On September 1st we recognize words that don't rhyme with other words such as woman, orange,  silver, purple, month, ninth, pint, wolf. The is the no rhyme part of the day. The No Reason part is honoring idioms. Idioms are phases that are not literal, such as it's raining cats and dogs.
 National Pink Cadillac Day
September 1st recognized the importance of pink Cadillacs throughout American history.
From Wiki:
Pink Cadillac (film), a 1989 film starring Clint Eastwood
"Pink Cadillac" (song), a 1984 song by Bruce Springsteen
Pink Cadillac (album), a 1979 album by John Prine
Elvis' Pink Cadillac, the singer's 1955 Cadillac Fleetwood 60 automobile
Mary Kay Pink Cadillac, a gift by the Mary Kay cosmetics company for its top sellers
Learn more Here.
Toy Tips Executive Toy Test
This is an annual day celebrated in New York City where the senior executives of different companies get  together to "test" toys.

World Letter Writing Day
Today on September 1st we are encouraged to write a letter to someone. Letters are more personal and help us be more expressive then social media. To learn more about the history of World Letter Writing Day visit: http://www.worldletterwritingday.com/about.html
September 1st Horoscope Sign is Virgo
Dates: August 23 – September 22
Symbol: Maiden Virgin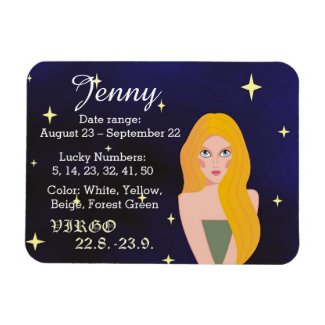 Element: Earth
Quality: Mutable
Colord: Grey, Beige, Pale-Yellow
Day: Wednesday
Ruler: Mercury
Lucky Numbers: 5, 14, 15, 23, 32
Personality Traits:  Very hard working and very loyal. Perfectionist to a fault, can be critical of others.
Famous Virgos:  Michael Jackson, Paul Walker, Cameron Diaz, Mother Theresa, Stephen King, Warren Buffet, John McCain, Leo Tolstoy, Van Morrison. Chandra Wilson, Aaron Paul, Richard Gere, Bebe Rexha.
September 1st Trivia, Birthdays and Historical Events
1804 – Juno, one of the largest asteroids in the Main Belt, is discovered by the German astronomer Karl Ludwig Harding.
1838 – Saint Andrew's Scots School, the oldest school of British origin in South America, is  established.
1854 –  Engelbert Humperdinck, German playwright and composer, known for his opera, Hansal and Gretel is born.
1878 – Emma Nutt becomes the world's first female telephone operator when she is recruited by Alexander Graham Bell to the Boston Telephone Dispatch Company.
1894 – More than 400 people die in the Great Hinckley Fire, a forest fire in Hinckley, Minnesota.
1914 – The last known passenger pigeon, a female named Martha, dies in captivity in the Cincinnati Zoo.
1920 – The Fountain of Time opens as a tribute to the 100 years of peace between the United States and Great Britain following the Treaty of Ghent.
1923 – The Great Kantō earthquake devastates Tokyo and Yokohama, killing about 105,000 people.
1933 – Conway Twitty, American singer-songwriter and guitarist is born.
1939 – Lily Tomlin, American actress, comedian, screenwriter, and producer is born.
1939 – In horrible history Adolf Hitler signs an order to begin the systematic euthanasia of mentally ill and disabled people.
1947 – Al Green, American lawyer and politician is born.
1952 – The Old Man and the Sea, the Pulitzer Prize-winning novel by Ernest Hemingway, is first published.
1979 – The American space probe Pioneer 11 becomes the first spacecraft to visit Saturn when it passes the planet at a distance of 21,000 kilometers.
1996 – Zendaya, American actress and singer was born in Oakland, CA.
2017 – Russian President Vladimir Putin expels 755 diplomats in response to United States sanctions.
2019 – Kevin Hart in serious car accident suffers from back injuries.
2019 – Florida braces for Hurricane Dorian to hit as it slams the Bahamas.
2020 – New York Mayor Bill de Blasio announced that he will postpone the schools' start date, which was scheduled for September 10 due to Coronavirus cases. [infoplease.com]
Thank you to our sources of info and graphics for this page: Wiki, Checkiday and Pixabay.

Check out our September Holidays & Observances Gift Shop!