September 2nd Holidays, History and Horoscope

September 2nd Holidays
Every day of the year is full of holidays, observances and awareness days. See if there is anything that you would like to celebrate or participate in today.
Bison-ten Yell Day
Read Bison-Ten-Yell Day out fast and it sounds like bicentennial day. A weird holiday to honor the person who invented ten verbal signals that could be yelled during a war to alert one's soldiers to the battle plan. Of course these yelled out loud signals were only supposed to be understood by the allies and not by the enemy, so they had to make up yells with secret meaning. now the ohter weird part of this holiday is that "The bicentennial birthday" means the 200th, and so today you are supposed to make up a fictitious character and make them 200 years old with an interesting history.

Calendar Adjustment Day
 In the year 1751, Britain's Parliament passed the "Calendar Act of 1751", according to this Act Britain adopted the Gregorian Calendar in 1752.  "An act for regulating the commencement of the year; and for correcting the calendar now in use", also known as Chesterfield's Act or the British Calendar Act of 1751, is an act of the Parliament of Great Britain. 

National Blueberry Popsicle Day
Back in 1905. in San Francisco, California, on a hot day, an 11-yr-old boy named Frank Epperson was outside on his porch, mixing water with a white powdered flavoring in a glass to make soda. He went inside and left it there on the porch with the wooden stirring stick still in it. That night the temperature dropped. The next morning Frank discovered the drink had frozen to the stick. He poured hot water on the glass and pulled out his new invention. After years of making them for his friends and family, in 1922, he introduced his treat at a fireman's ball where it was a huge success. Then in 1923, he made and sold his frozen treat-on-a-stick at an amusement park in Alameda, California. Epperson applied for a patent in 1924 for his frozen confectionery, which he called "Eppsicle" ice pop. His children kept calling them popsicles so he renamed them that later. today, September 1st we celebrate the blueberry popsicle.

Pierce Your Ears Day
September 2nd encourages you to pierce your ears if it's something you have always wanted to do but kept chickening out!
Spalding Baseball Day
Albert Spalding was an American pitcher, manager, and executive in the early years of professional baseball, and the co-founder of A.G. Spalding sporting goods company. today we honor him on his birthday.

Victory over Japan Day
Victory over Japan Day otherwise known as V-J Day is be celebrated in the United States on the day formal surrender documents were signed aboard the USS Missouri in Tokyo Bay: September 2, 1945. 

World Coconut Day
The first observance of World Coconut Day took place in 2009, commemorating the creation of the APCC. The Asian and Pacific Coconut Community' (APCC) is an intergovernmental organization organized in 1969 by the UNESCAP. APCC has 18 coconut producing member countries and exports more than 90% of the world's coconut products.  Every year, the International Coconut Community sets a theme for World Coconut Day. 

September 2nd Horoscope Sign is Virgo
Dates: August 23 – September 22
Symbol: Maiden Virgin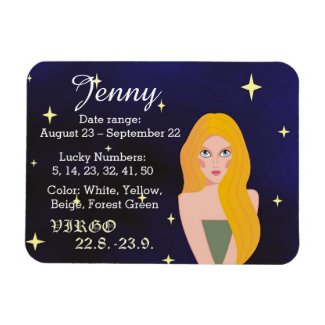 Element: Earth
Quality: Mutable
Colors: Grey, Beige, Pale-Yellow
Day: Wednesday
Ruler: Mercury
Lucky Numbers: 5, 14, 15, 23, 32
Personality Traits:  Very hard working and very loyal. Perfectionist to a fault, can be critical of others.
Famous Virgos:  Michael Jackson, Paul Walker, Cameron Diaz, Mother Theresa, Stephen King, Warren Buffet, John McCain, Leo Tolstoy, Van Morrison. Chandra Wilson, Aaron Paul, Richard Gere, Bebe Rexha.
September 2nd Trivia
1666 – The Great Fire of London breaks out and burns for three days, destroying 10,000 buildings, including Old St Paul's Cathedral.
1789 – The United States Department of the Treasury is founded. 
1806 – A massive landslide destroys the town of Goldau, Switzerland, killing 457.
1838 – Liliʻuokalani, first queen regnant and last sovereign monarch of the Kingdom of Hawaii was born in Honolulu.
1901 – Vice President of the United States Theodore Roosevelt utters the famous phrase, "Speak softly and carry a big stick" at the Minnesota State Fair.
1951 – Mark Harmon, American actor was born in Burbank, CA.
1963 – CBS Evening News becomes U.S. network television's first half-hour weeknight news broadcast, when the show is lengthened from 15 to 30 minutes.
1964 – Keanu Reeves, American actor is born in Beirut, Lebanon.
1966 – Salma Hayek, Mexican-American actress if born in Coatzacoalcos, Mexico.
1989 – Zedd, is a Russian-German record producer, DJ, multi-instrumentalist and songwriter. was born in Saratov, Russia.
2020 – Schools and universities are reporting high humps in Coronavirus cases after opening. [ABC]
Thank you to our sources for info and graphics: Pixabay, Checkiday and Wiki.