Happy February 22nd Everyone!
Holidays, Horoscope and History
Here is a fun page that tells you all about February 22nd! We have a list of information about holidays, horoscope and the history of today! Hope you enjoy!
Today's holiday list:
Be Humble Day
European Day for Victims of Crime
International World Thinking Day
National Margarita Day
Walking the Dog Day
February 22nd Horoscope is Pisces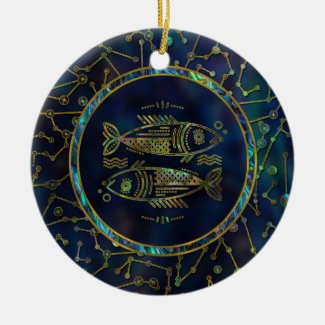 Time period: February 19 – March 20
Element: Water
Quality: Mutable
Ruling planet: Neptune
Symbol: Fish
Sign ruler: Neptune, Jupiter
Colors: Mauve, Lilac, Purple, Violet, Sea green
Best Partner Compatibility: Virgo, Taurus
Lucky Numbers: 3, 9, 12, 15, 18, 24
Traits: Emphatic, sensitive, truthful, compassionate, artistic, musical, spiritual. Also can be sad, a martyr, too trusting.
Huge, Jumbo, Ginormous Personalized Easter Cards!
February 22nd History 
1651 – St. Peter's Flood: A storm surge floods the Frisian coast, drowning 15,000 people.
1862 – Jefferson Davis is officially inaugurated for a six-year term as the President of the Confederate States of America in Richmond, Virginia.
1907 – Robert Baden-Powell made the first scouting camp in Brownsea, England.
1918 – Robert Pershing Wadlow, also known as the Alton Giant and the Giant of Illinois, was an American who became famous as the tallest person in recorded history at 8'11" was born in Alton, Illinois.
1924 – U.S. President Calvin Coolidge becomes the first President to deliver a radio address from the White House.
1953 – The #1 movie was, "Peter Pan."
1962 – Steve Irwin, Australian zookeeper and television personality was born in Essendon, Australia.
1964 – The #1 movie was, "Dead Ringer," starring Bette Davis.
1967 – The #1 song was, "Kind Of A Drag," by  The Buckinghams.
1959 – Lee Petty wins the first Daytona 500.
1974 – James Blunt, English singer-songwriter was born in Tidworth, United Kingdom.
1975 – Drew Barrymore, American actress was born in Culver City, CA.
1977 – The #1 movie was, "Rocky," starring Sylvester Stallone.
1981 – The #1 movie was, "Eyewitness."
1985 – The #1 song was, "Careless Whisper," by George Michael.
1994 – The #1 song on the Hot 100 Billboard was, "The Power Of Love," by  Celine Dion.
1997 – The #1 movie was, "Star Wars Episode V: The Empire Strikes Back,"
2003 – The #1 song was, "I'm With You," by Avril Lavigne.
2006 – At least six men stage Britain's biggest robbery, stealing $92.5 million or from a Securitas depot in Tonbridge, Kent.
2013 – The #1 movie was, "Identity Thief," starring Melissa McCarthy.
2014 – The #1 song on the Hot Country Song Billboard was, "Drink A Beer," by  Luke Bryan.
2016 – The #1 song on the Top 40 Billboard was, "Stand By You," by Rachel Platten.
2016 – Yolande Fox, American model and singer, Miss America 1951 passes away.